Leftover Turkey Casserole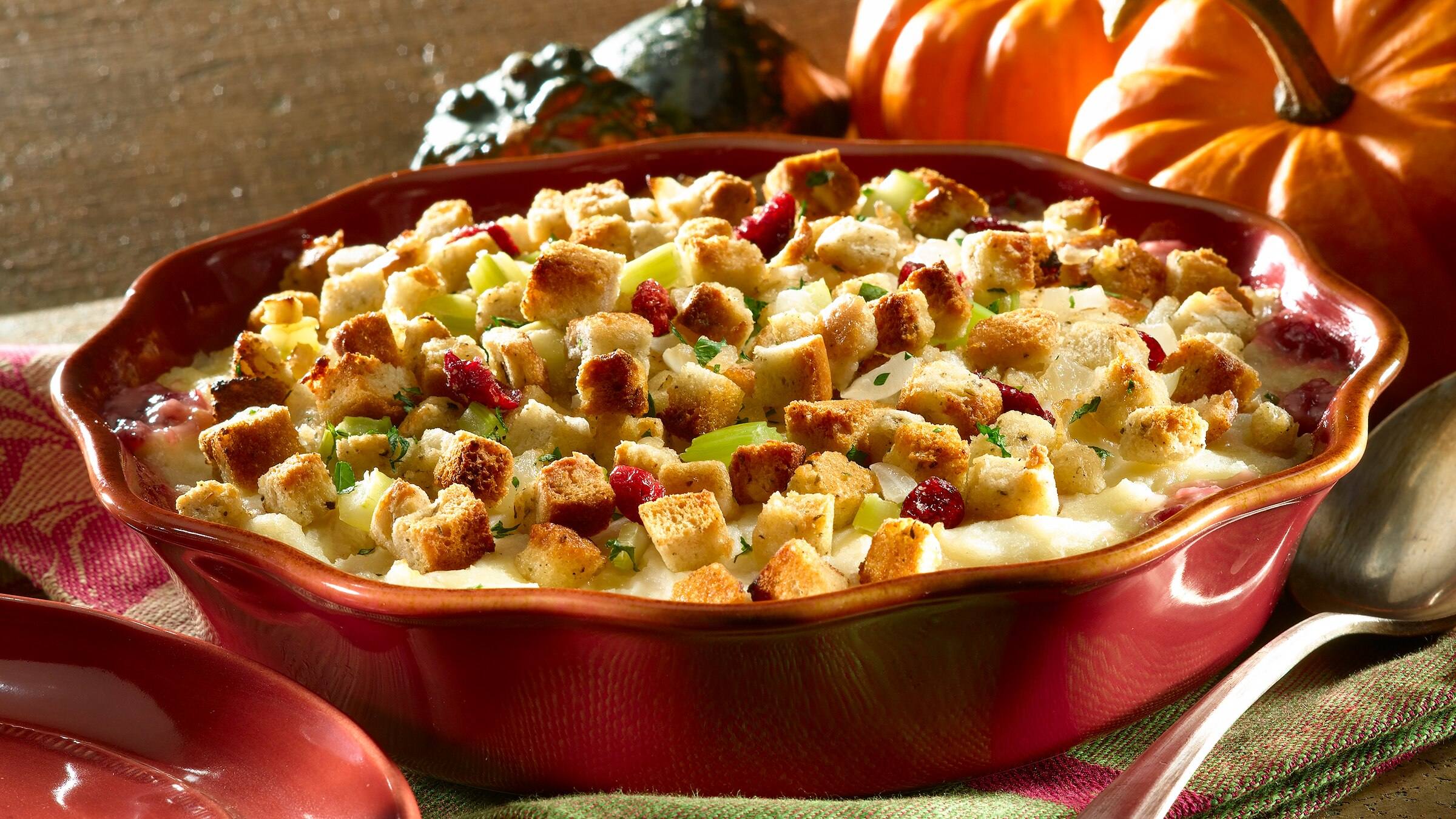 Leftovers get a do-over with this quick and satisfying casserole.
INGREDIENTS
4 cups (1 L) leftover prepared stuffing
4 cups (1 L) coarsely chopped leftover cooked boneless, skinless turkey breast, (about 1 lb./500 g)
3/4 cup (175 mL) Hellmann's® 1/2 The Fat mayonnaise-type dressing, divided
1/4 cup (60 mL) whole berry cranberry sauce
2 cups (500 mL) leftover mashed potatoes
1 1/2 cups (375 mL) shredded low-fat mozzarella cheese
METHOD
Preheat oven to 375°F (190°C). Spray a 20 cm baking dish with non-stick cooking spray. Spoon in 500mL stuffing, then top with turkey.

Combine 50 mL Hellmann's® 1/2 The Fat mayonnaise-type dressing with cranberry sauce; evenly spread over turkey.

Combine remaining 125 mL mayonnaise-type dressing, potatoes and cheese in large bowl. Evenly spread on turkey, then top with remaining 500 mL stuffing.

Bake 40 minutes or until heated through. Let stand 10 minutes before serving. Garnish, if desired, with dried cranberries.
Tip:
Tip: Also delicious made with leftover chicken!