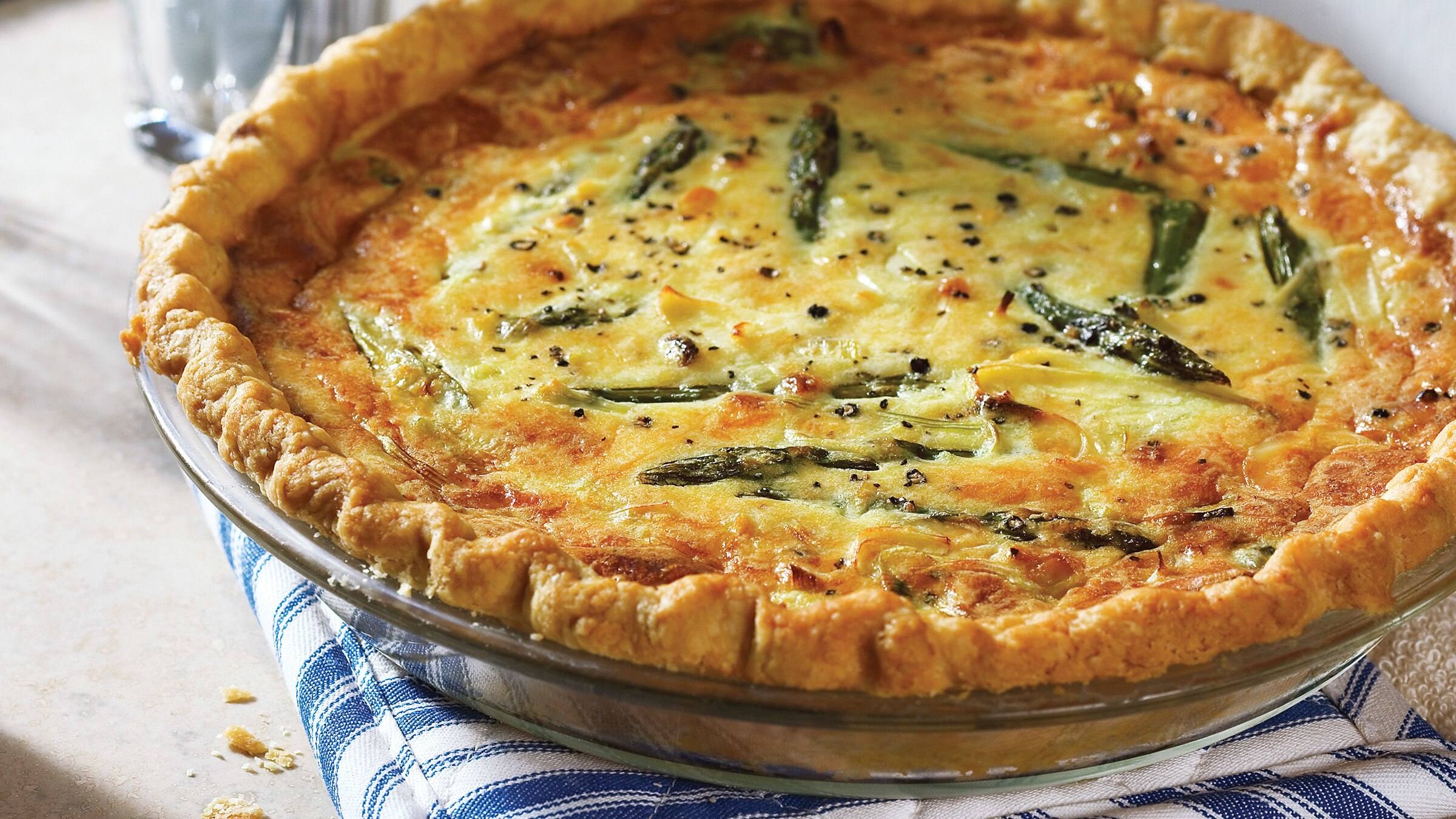 Add Hellmann's® Mayonnaiseto this tasty tart filling for super moist, egg-y goodness. Brunch is served.
INGREDIENTS
1 (23cm) frozen unbaked deep dish pie crust
1/2 lb. (250 g) fresh asparagus, cut into 5 cm pieces
1 leek, (white part only), sliced
1 Tbsp. (15 mL) vegetable oil
1 cup (250 mL) shredded Swiss cheese
2 eggs
1/2 cup (125 mL) Hellmann's® Real Mayonnaise or Hellmann's® 1/2 the Fat mayonnaise-type dressing
2 tsp. (10 mL) Dijon mustard
1/4 tsp. (1 mL) salt
1/4 tsp. (1 mL) ground black pepper
1/2 cup (125 mL) milk
METHOD
Preheat oven to 375°F (190°C). Partially thaw pie shell (about 10 minutes). Pierce pastry bottom with fork and bake 10 minutes.

In skillet, cook asparagus and leek in oil over medium heat until tender, about 5 minutes. Place on bottom of baked pie shell. Top evenly with cheese.

In small bowl, whisk together eggs, Hellmann's® Real Mayonnaise, mustard and seasonings. Gradually whisk in milk until smooth. Pour over cheese in pie shell and bake 35 minutes, on lower rack, or until set and lightly browned.