Kale Salad with Fresh Herbs & Quinoa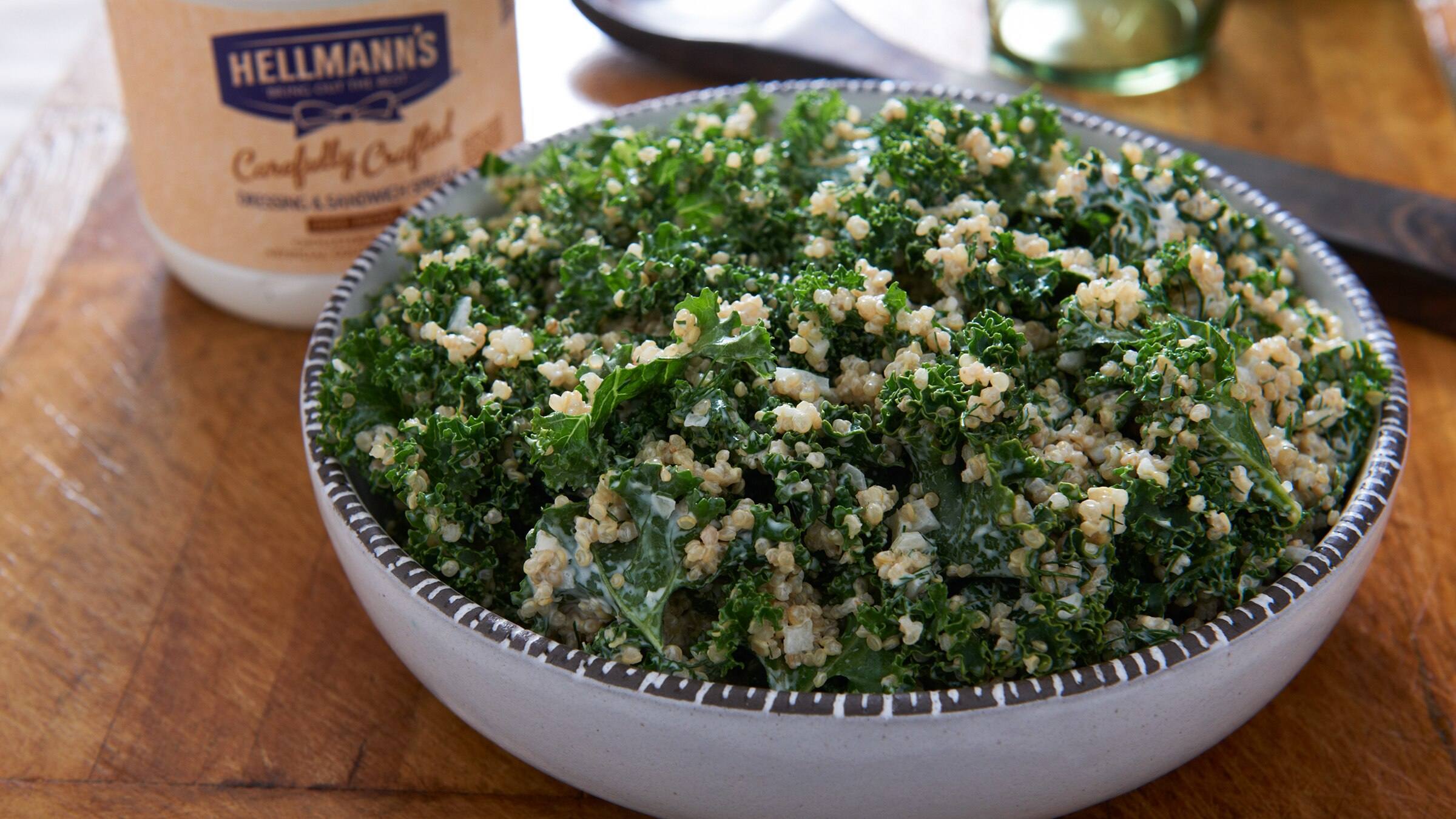 Looking for something tasty to eat? Why not try our kale Salad with with fresh herbs & quinoa recipe, it's easy to make and tastes amazing!
INGREDIENTS
3/4 cup (175 mL) Hellmann's® Real Mayonnaise
1/4 cup (60 mL) finely chopped shallots
1/4 cup (60 mL) chopped fresh dill or parsley
2 Tbsp. (30 mL) white balsamic vinegar
1 Tbsp. (15 mL) Dijon mustard
3 cups (750 mL) cooked quinoa
3 cups (750 mL) baby kale or 3 cups (750 mL) chopped kale leaves
METHOD
Combine Hellmann's® Real Mayonnaise, shallots, dill, vinegar and mustard in large bowl. Add quinoa and kale and toss to coat. Serve chilled or at room temperature.
Tip:
Tip: This is a great recipe for entertaining since it can be made ahead! It keeps, covered in the refrigerator up to 3 days. Let it come to room temperature before serving for best flavor.