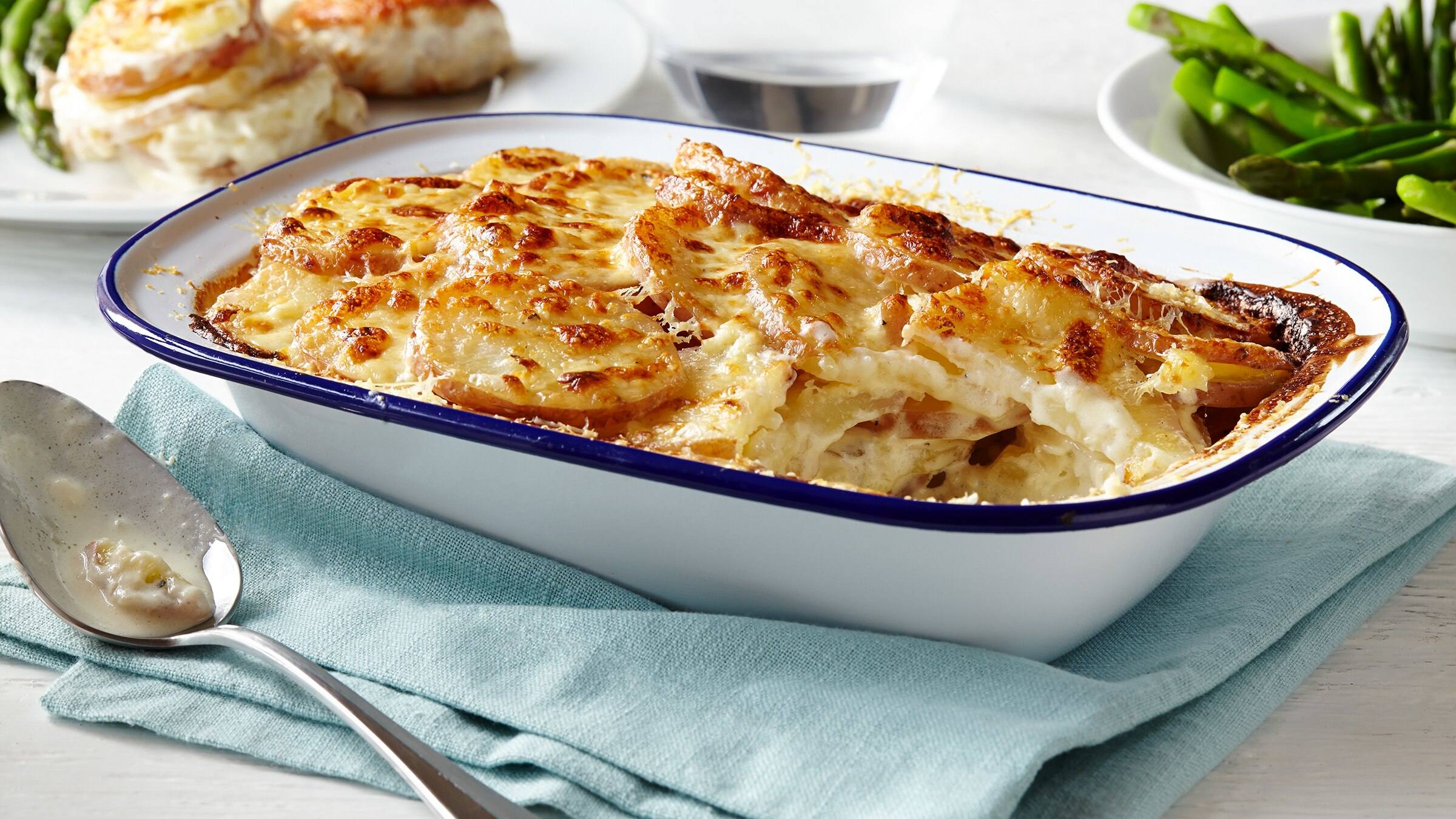 This cheesy potatoes recipe with Hellmann's® Real Mayonnaise is easy to prepare and makes the perfect indulgent side dish.
INGREDIENTS
2 cups (500 mL) 1% milk
4 cloves garlic, grated or very finely chopped
3 Tbsp. (45 mL) Hellmann's® Real Mayonnaise
2 lbs. (1 kg) all-purpose potatoes, (about 6 medium), peeled and cut into 1/8-inch-thick slices
1/4 cup (60 mL) shredded Gruyere cheese or cheddar cheese
METHOD
Preheat oven to 350°F (180°C). Spray 3-qt. (3 L) baking dish with no-stick cooking spray; set aside.

Bring milk just to the boiling point in medium saucepan. Stir in garlic and Hellmann's® Real Mayonnaise. Reduce heat to low and simmer, stirring occasionally, 3 minutes; set aside.

Alternately layer potatoes with milk mixture in prepared baking dish. Top with cheese.

Bake uncovered until potatoes are tender and golden, about 45 minutes.
Tip:
Tip: Serving to company or just want to add a special touch? Add some fresh thyme leaves to the cream sauce and garnish with fresh thyme sprigs.