Jean-Francois Archambault's Salmon Rillettes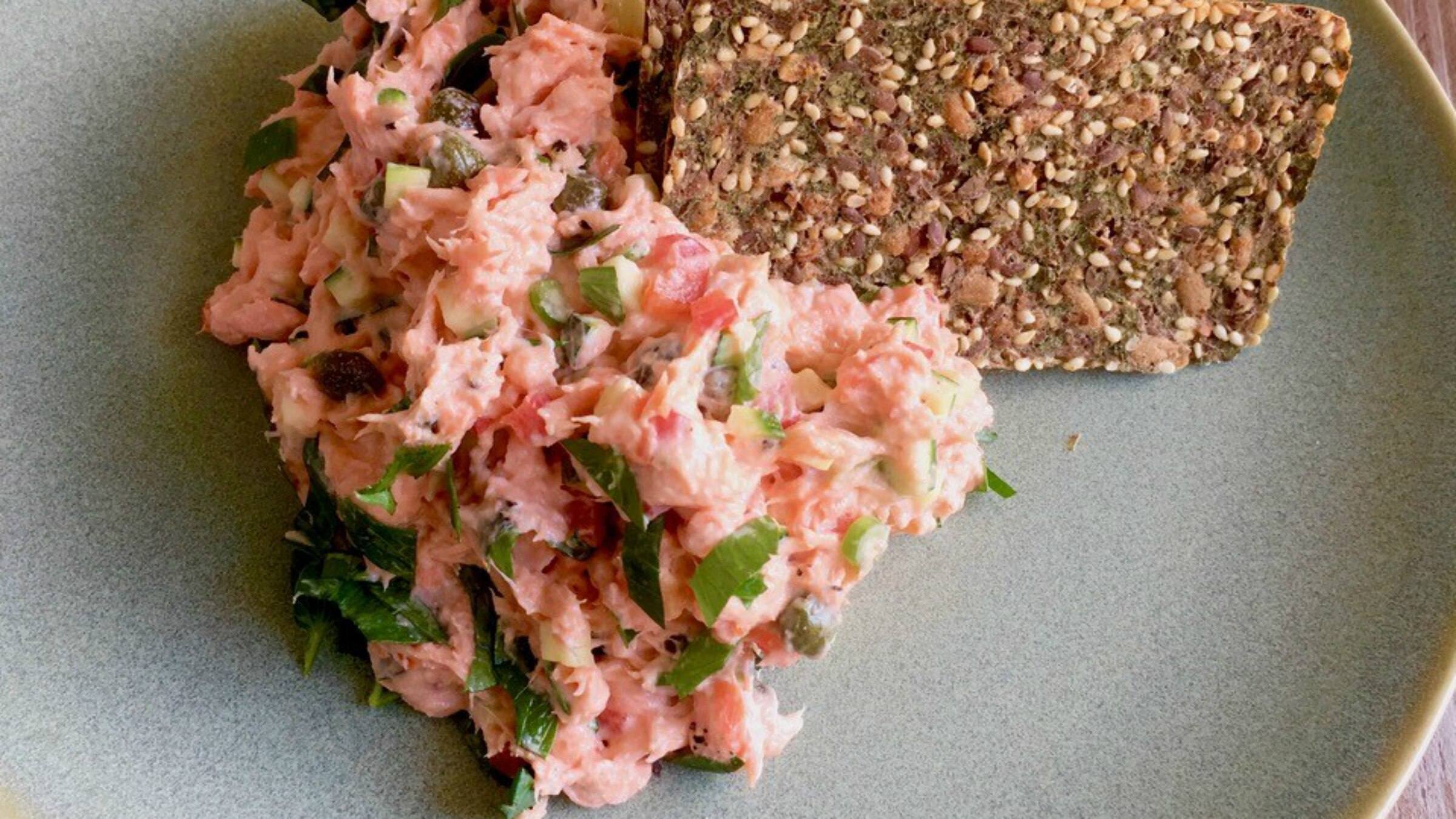 After some inspiration for your next meal? Check out this Jean Francois Archambault's salmon rillettes (spread) recipe, that'll be sure to impress!
INGREDIENTS
8 ounces (250 g) cooked skinless salmon fillets or trout fillets
2 Tbsp. (30 mL) cream cheese or goat's cheese
2 Tbsp. (30 mL) Hellmann's® with Olive Oil mayonnaise
1 Tbsp. (15 mL) chopped capers
1/4 cup (60 mL) finely diced assorted fresh vegetables (such as celery, fennel, green onion and red pepper)
2 Tbsp. (30 mL) chopped assorted fresh herbs (such as mint, basil, dill, parsley and chives)
1/4 tsp. (1 mL) grated lemon peel
1/2 tsp. (2 mL) fresh lemon juice
1/2 tsp. (2 mL) Dijon mustard
1/8 tsp. (0.5 mL) salt
1/8 tsp. (0.5 mL) pepper
METHOD
With fork, coarsely crumble salmon in medium bowl.

Add remaining ingredients and mix until everything is well blended.

Serve with crackers or grilled bread of your choice.