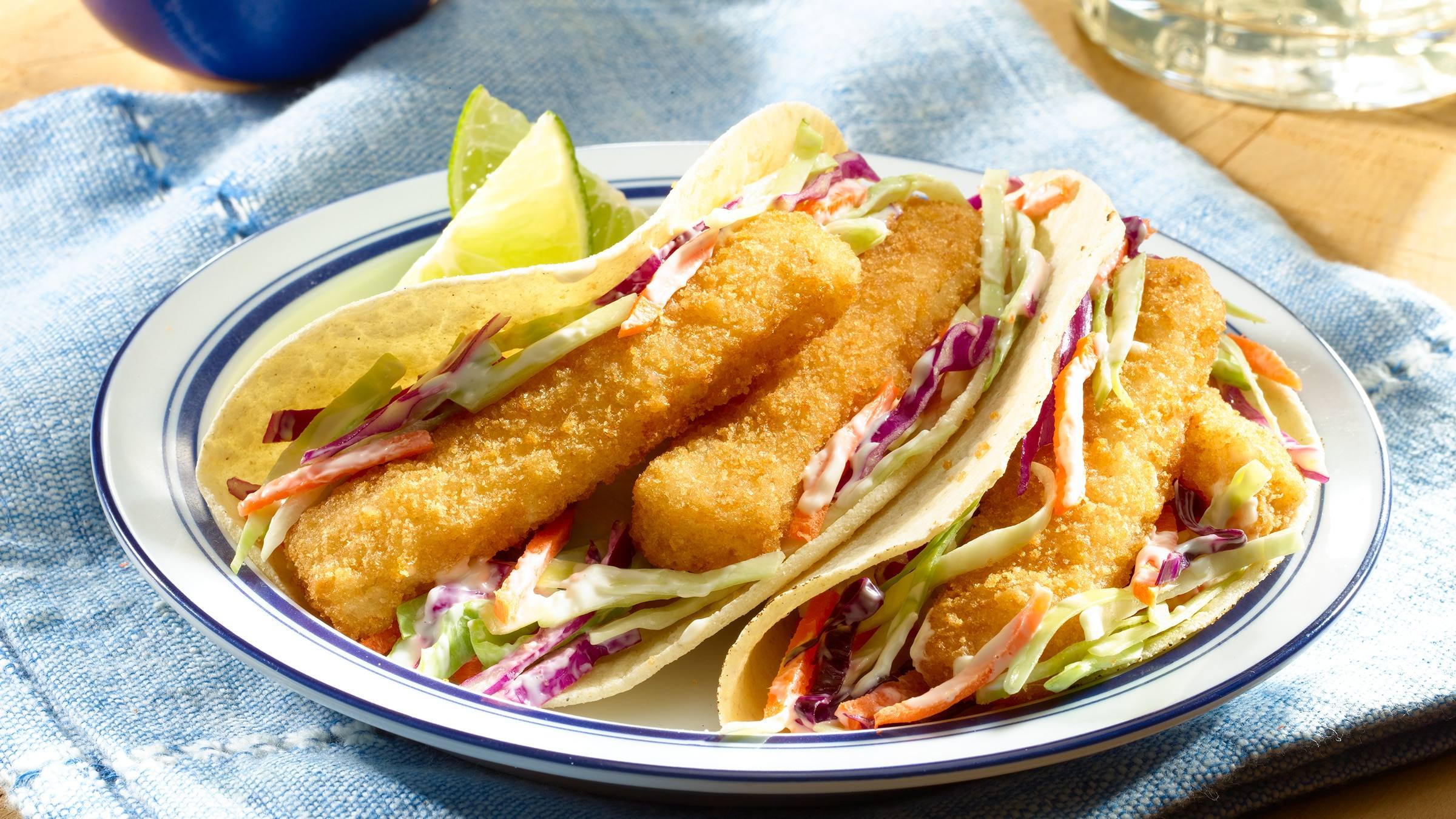 Crunchy and full of flavour with the great taste of Hellmann's® Real Mayonnaise. This fish taco is the perfect fish recipe that's both quick and easy to make.
INGREDIENTS
1 large lime
3/4 cup (175 mL) Hellmann's® Real Mayonnaise
1 Tbsp. (15 mL) sugar
1 tsp. (5 mL) chopped jalapeno pepper
1 cup (250 mL) shredded red and/or green cabbage
1 carrot, shredded
1/4 cup (60 mg) thinly sliced red onion
8 corn tortillas, warmed or toasted
8 fish sticks, cooked according to package directions
2 Tbsp. (30 mL) chopped fresh cilantro
METHOD
Cut lime in half. Squeeze juice from half, then cut remaining half into wedges.

Combine lime juice, Hellmann's® Real Mayonnaise, sugar and pepper in medium bowl. Add cabbage, carrot and red onion and toss to coat.

Divide coleslaw among tortillas, then top with hot fish sticks. Garnish with cilantro and serve with lime wedges.
Tip:
See nutritional information for sodium content.