Jacky's Beet & Avocado Deviled Eggs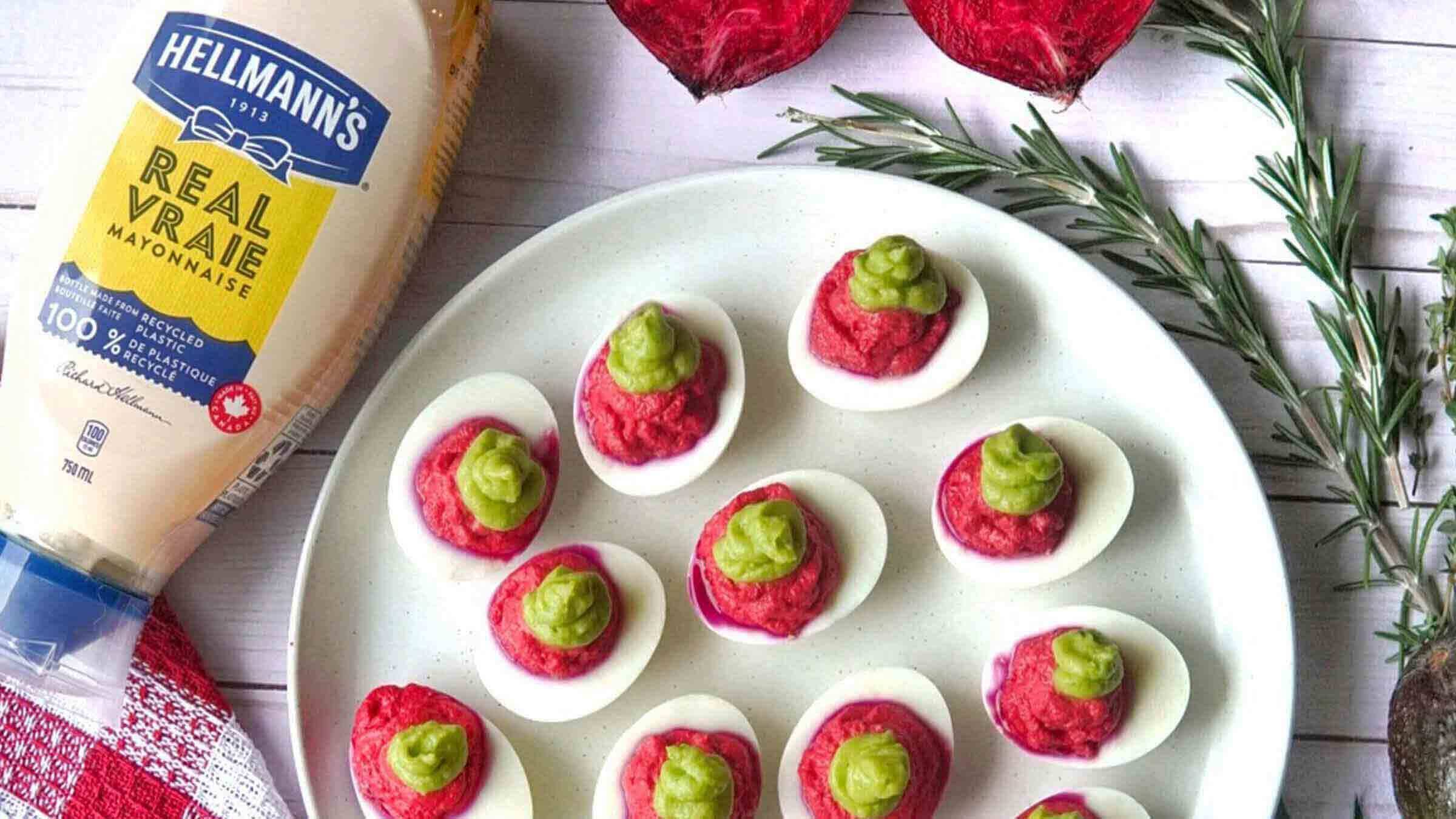 "Deviled Eggs is inspired by my childhood memory of Mom making them for our guests. They are easy, delicious and presented beautifully." By @theeverydayfoodie
INGREDIENTS
8 hard cooked eggs, halved lengthwise, yolks removed and set aside
1 cooked red beet
1/4 cup (60 mL) Hellmann's® Real Mayonnaise
1 Tbsp. (15 mL) olive oil
1 avocado, peeled and pitted
2 cloves peeled garlic
METHOD
Blend egg yolks, beet, Hellmann's® Real Mayonnaise and olive oil in blender or food processor until smooth and creamy, adding a little water if needed. Season with salt and pepper, if desired. Remove to bowl and rinse blender or food processor.

Blend avocado, garlic, and salt to taste, if desired, in blender or food processor and until smooth.

Transfer egg and beet mixture to zip-close food storage bag. Snip off one corner and pipe into egg halves. Transfer avocado mixture into another bag; snip off one corner then pipe on top of the beet mixture. Enjoy!

Tip:
TIP: Since avocados can discolor quickly, assemble these deviled eggs shortly before serving.