Chocolate Brownies with Walnuts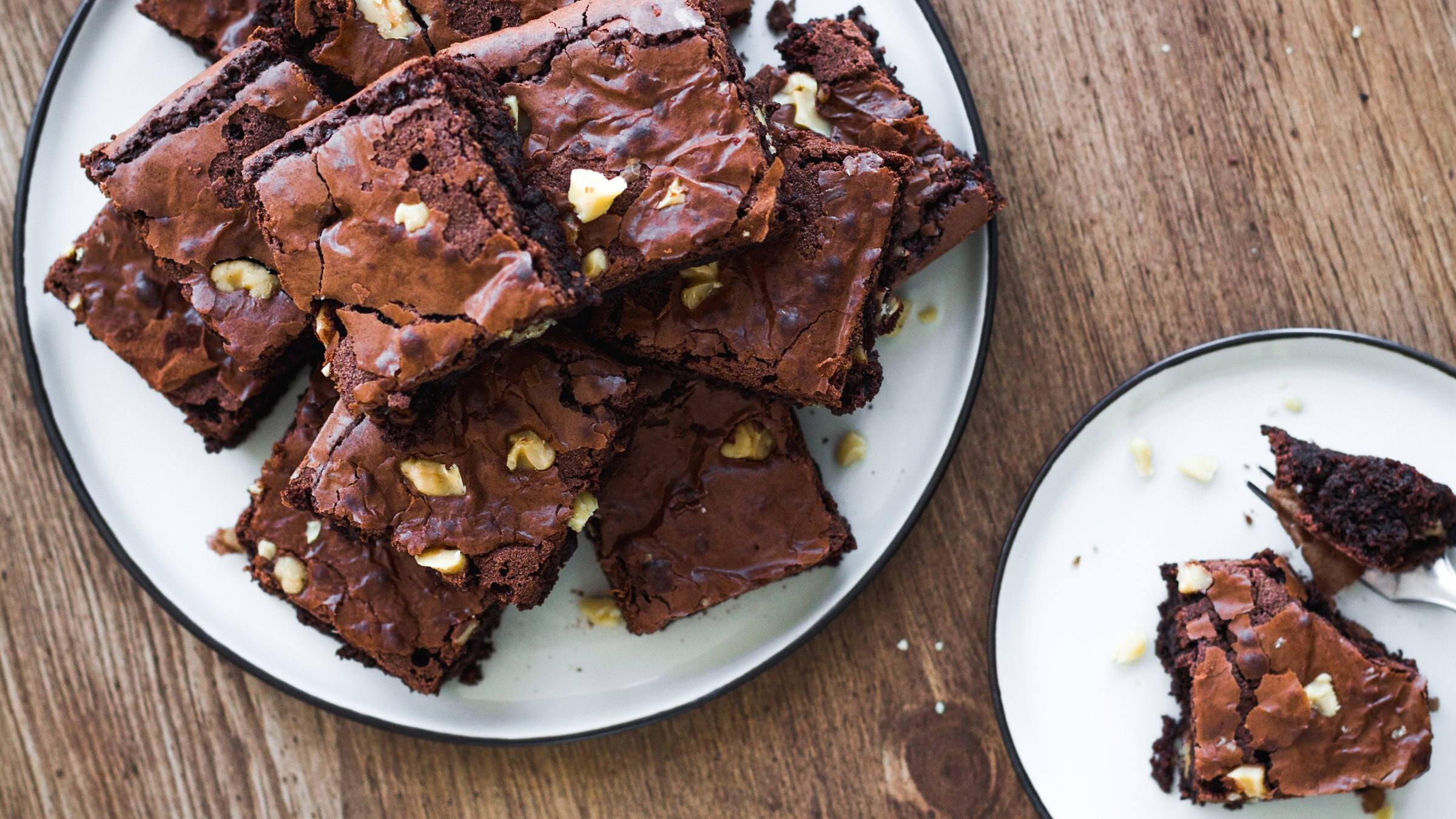 Luxurious brownie recipe, made with walnuts and a touch of Hellmann's® Real Mayonnaise. Once cooked, you will be asked to make these time after time.
INGREDIENTS
1/3 cup (75 mL) all-purpose flour
1/4 cup (60 mL) cocoa powder
1 tsp. (5 mL) baking powder
4 ounces semi-sweet chocolate
3 eggs
1 cup (250 mL) sugar
1 tsp. (5 mL) vanilla extract
1/2 cup (125 mL) Hellmann's® Real Mayonnaise
1/2 cup (125 mL) finely chopped walnuts
METHOD
Preheat oven to 325°F (160°C). Lightly spray 9-inch (23 cm) square baking pan with no-stick cooking spray; set aside.

Sift flour, cocoa powder, and baking powder into small bowl; set aside.

Microwave chocolate in small microwave-safe bowl at HIGH, stirring occasionally, 30 seconds or until melted; set aside.

Beat eggs, sugar and vanilla in large bowl with wire whisk until slightly thickened. Whisk in melted chocolate. Fold in flour mixture, Hellmann's® Real Mayonnaise and walnuts until combined. Pour into prepared baking pan.

Bake 35 minutes or until toothpick inserted in center comes out clean. Cool on wire rack. Cut into squares to serve. Sprinkle, if desired, with confectioners sugar.
Tip:
Tip: For chocolate peanut butter brownies, substitute peanut butter flavored chips for semisweet chips and peanuts for walnuts.