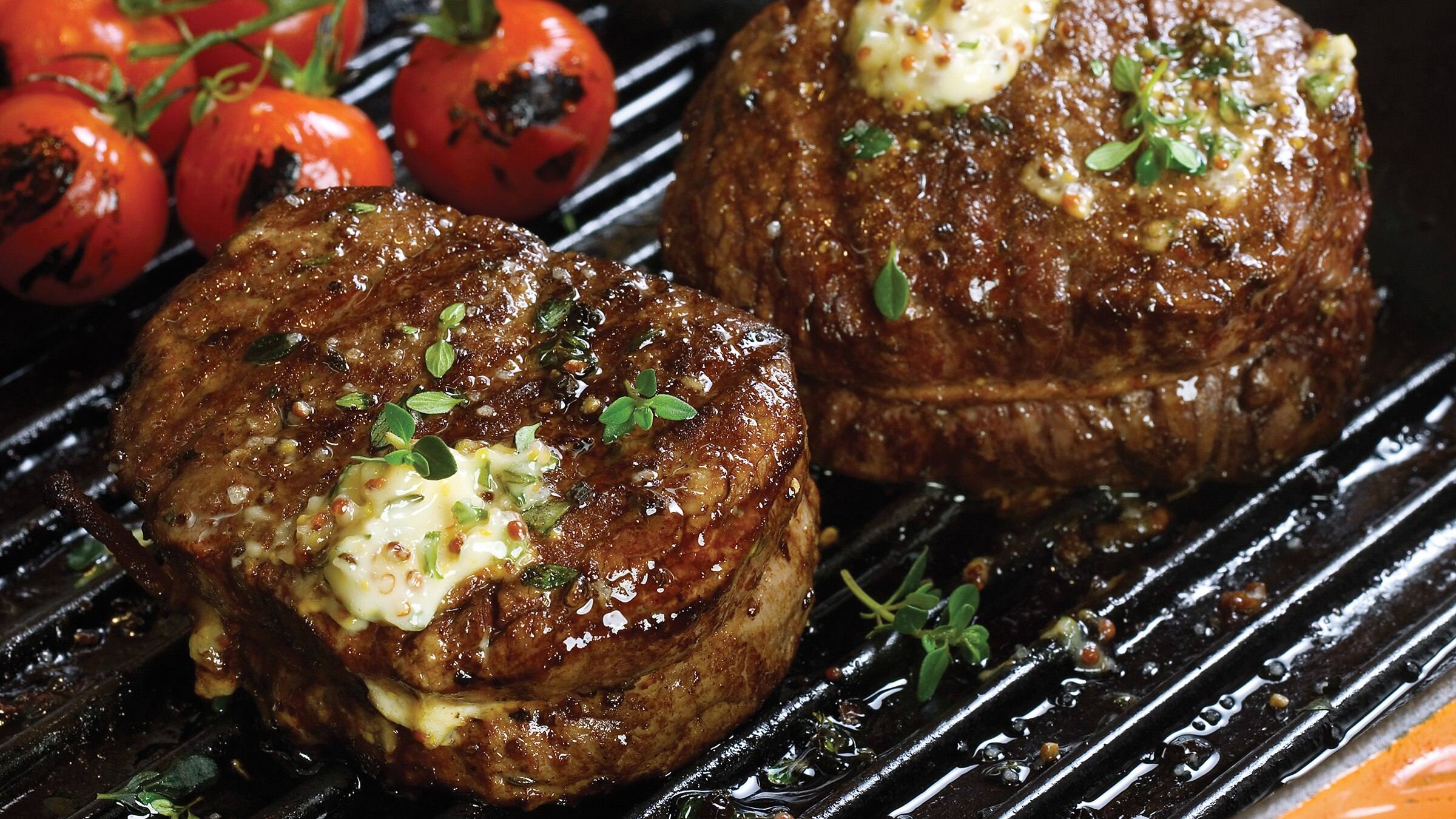 After some inspiration for your next meal? Check out these grilled herb steaks recipe, that'll be sure to impress!
INGREDIENTS
1/4 cup (125 mL) Hellmann's® Real Mayonnaise or Hellmann's® 1/2 the Fat mayonnaise-type dressing
2 Tbsp. (30 mL) grainy mustard or Dijon mustard
2 cloves garlic, finely chopped
1/4 cup (50 mL) fresh basil leaves
1/4 tsp. (50 mL) cracked black pepper
1 tsp. (5 mL) fresh thyme leaves, chopped
4 beef tenderloin steaks, (about 1-1/4 lb./ 625 g.)
METHOD
In a bowl, mix Hellmann's® Real Mayonnaise , mustard, garlic, basil, pepper and thyme. Set aside one third of mixture.

Spread remaining mixture thickly on all sides of steaks. Cover and let stand 30 to 60 minutes at room temperature or up to 6 hours in the fridge.

Remove steaks from fridge and let come to room temperature. Grill 4 to 5 minutes; turn and spread with reserved 1/3 of mixture; grill 4-5 minutes longer or to desired doneness.