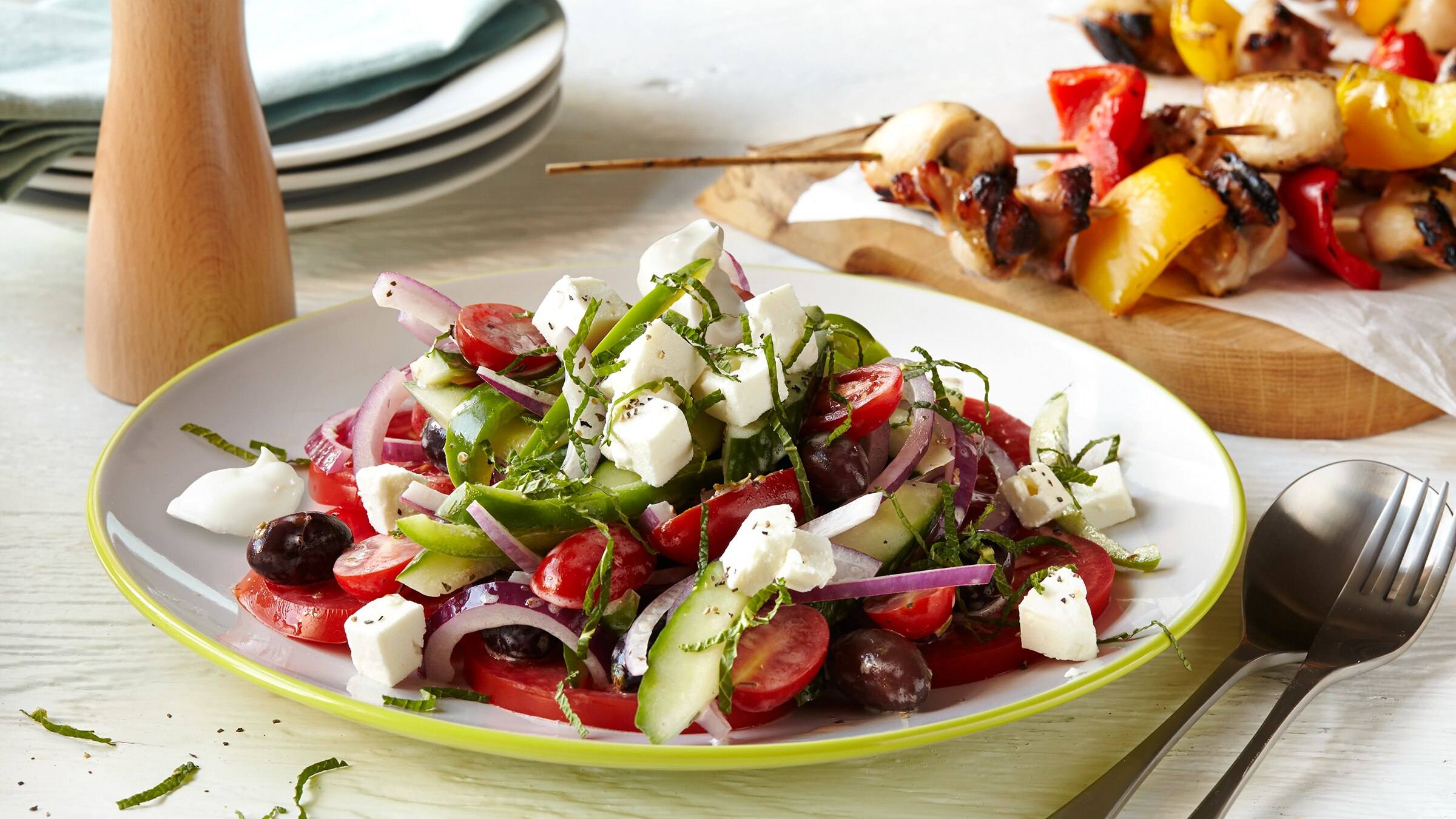 A vibrant Greek salad of ripe tomatoes, cucumbers, red onion, feta cheese, olives, rich Hellmann's® Real Mayonnaise and fresh mint.
INGREDIENTS
2 Tbsp. (30 mL) Hellmann's® Real Mayonnaise
1 Tbsp. (15 mL) red wine vinegar
1 Tbsp. (15 mL) extra virgin olive oil
1 tsp. (5 mL) dried oregano leaves, crushed
1/2 medium cucumber, seeded and sliced
1/2 medium green bell pepper, sliced
1/2 small red onion, thinly sliced
10 cherry tomatoes, halved
6 pitted ripe olives or Greek olives
1/4 cup (60 mL) fresh mint leaves, chopped
1 medium beefsteak tomato, sliced
2 Tbsp. (30 mL) crumbled feta cheese
METHOD
Combine Hellmann's® Real Mayonnaise, vinegar, olive oil and oregano in large bowl. Add cucumber, bell pepper, red onion, cherry tomatoes, olives and mint; stir.

Arrange sliced tomato on serving plate, then top with vegetable mixture and feta cheese. Garnish, if desired, with additional chopped mint.
Tip:
See Nutrition Information for saturated fat content.