Golden Beet Quinoa Bowl with Mint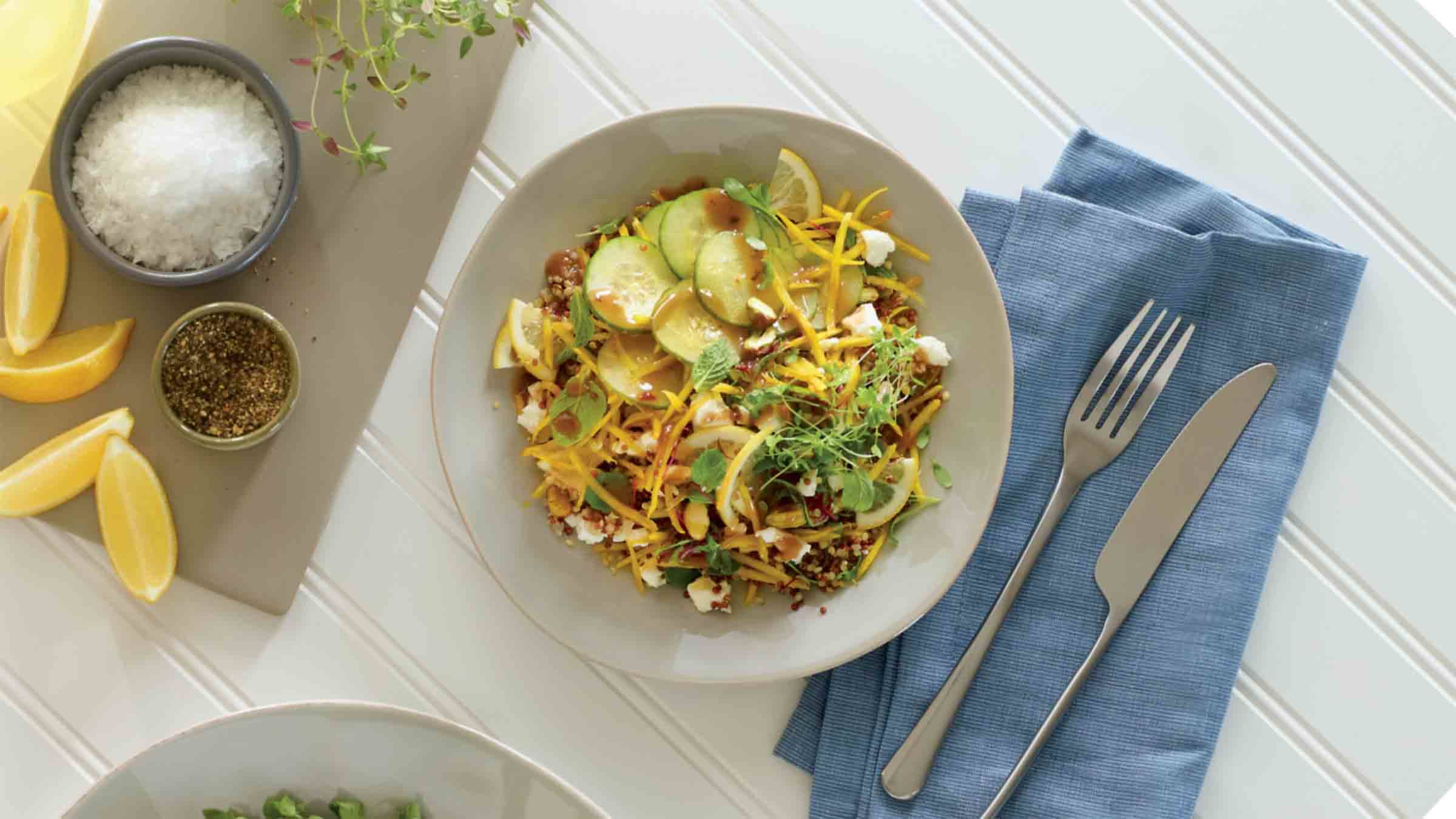 Quinoa, golden beets and chopped mint are topped with refreshing pickled cucumber for a burst of refreshing flavor.
INGREDIENTS
1 medium cucumber, very thinly sliced
1/4 cup (60 mL) Hellmann's® Classic Caesar Dressing or Hellmann's® Sesame Thai Vinaigrette Dressing
8 cups (2 L) mixed baby greens or micro greens
2 cups (500 mL) cooked quinoa
8 ounces (225 g) golden beets, peeled, cooked and cut into thin sticks
1/3 cup (75 mL) torn fresh mint leaves or basil leaves
1/3 cup (75 mL) coarsely chopped pistachios or or walnuts
METHOD
Toss cucumbers with 1/4 cup Dressing in medium bowl. Let stand at room temperature, tossing occasionally, 30 minutes.

Combine greens, quinoa, beets, mint and pistachios in large bowl. Top with cucumbers. If desired, drizzle with additional Dressing; sprinkle, if desired, with crumbled feta cheese.