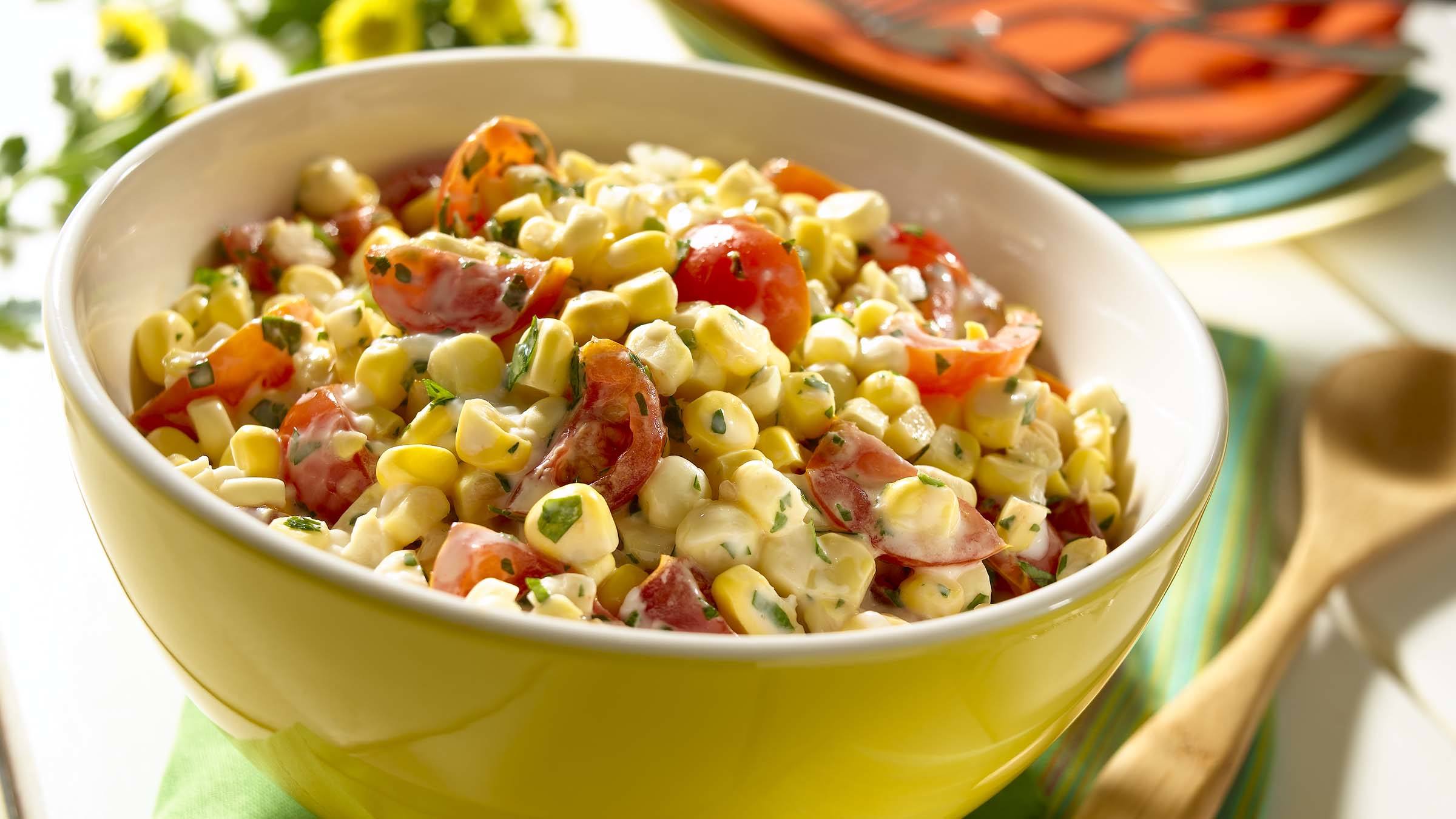 Fast, flavourful and festive, this fresh corn salad brings a south of the border inspiration to your dinners and BBQs.
INGREDIENTS
4 ears corn-on-the-cob, kernels removed (about 3 cups/750 mL)
2 cups (500 mL) quartered cherry tomatoes
1/4 cup (50 mL) Hellmann's® Real Mayonnaise
1/4 cup (50 mL) finely chopped onion
1/4 cup (50 mL) chopped fresh cilantro
1 jalapeno pepper
2 Tbsp. (30 mL) lime juice
METHOD
Combine Hellmann's® Real Mayonnaise and all ingredients in large bowl. Season, if desired, with cayenne pepper sauce. Chill, if desired.
Tip:
TIP: Not fresh corn season? Use 3 cups/750 mL thawed frozen or drained canned corn instead.