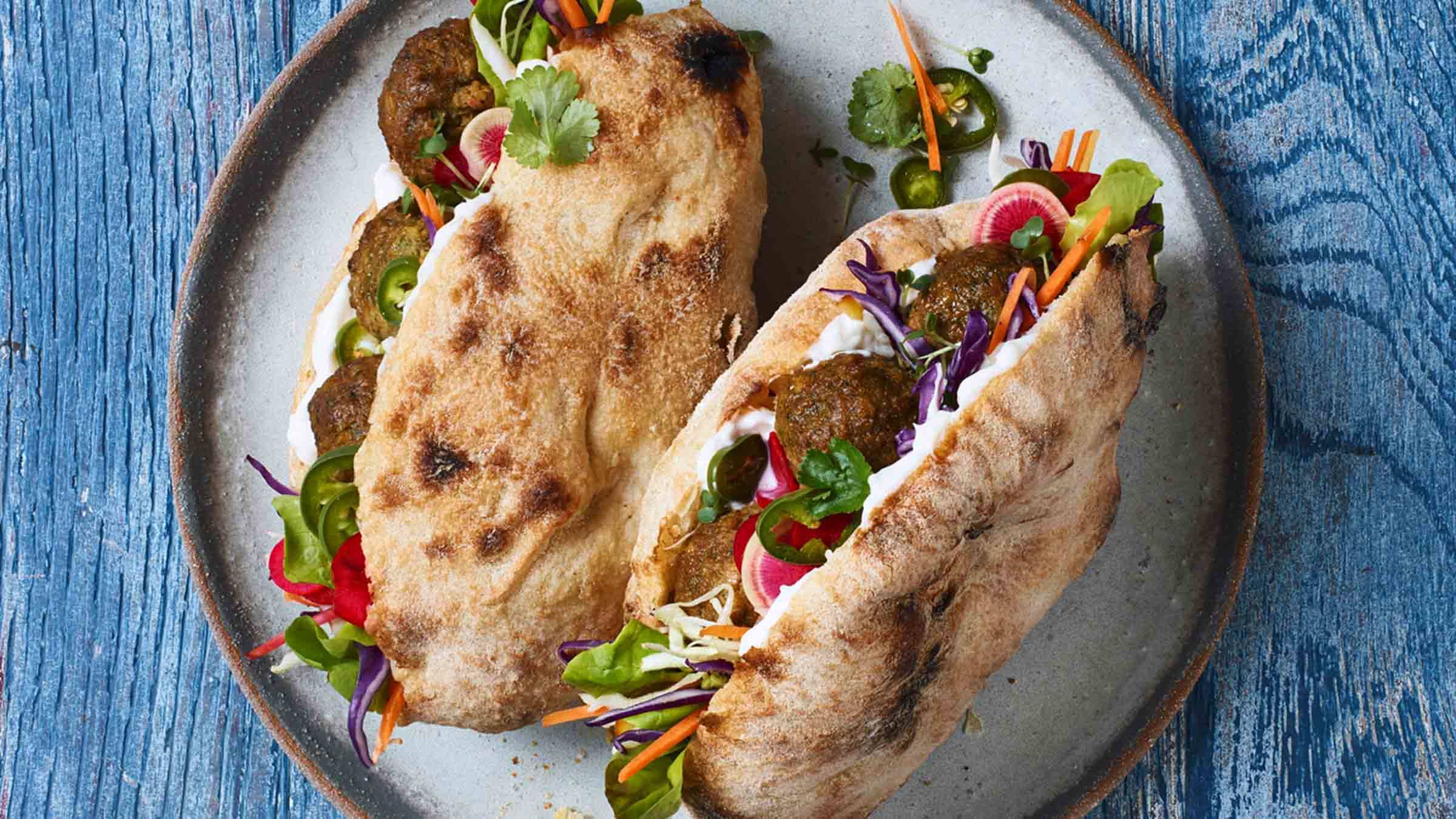 These Falafel Pita Pockets are the perfect Middle Eastern dish to turn any mealtime from ordinary to extraordinary.
INGREDIENTS
4 whole wheat pita breads, warmed
4 Tbsp. (60 mL) Hellmann's® Vegan
2 cups (500 mL) assorted baby greens
1 cup (250 mL) shredded red cabbage
1 large carrot, shredded
1 large radish, sliced
1/4 cup (60 mL) fresh cilantro leaves
2 jalapeno peppers, sliced
12 falafel (from a mix or store-bought), warmed
METHOD
Split pita breads and spread evenly with Hellmann's® Vegan.

Combine greens, cabbage, carrot, radish, cilantro and peppers in bowl. Evenly fill pitas with mixture and top each with 3 falafel.
Tip:
Tip: Buy pre shredded red cabbage and carrots to speed up prep time!