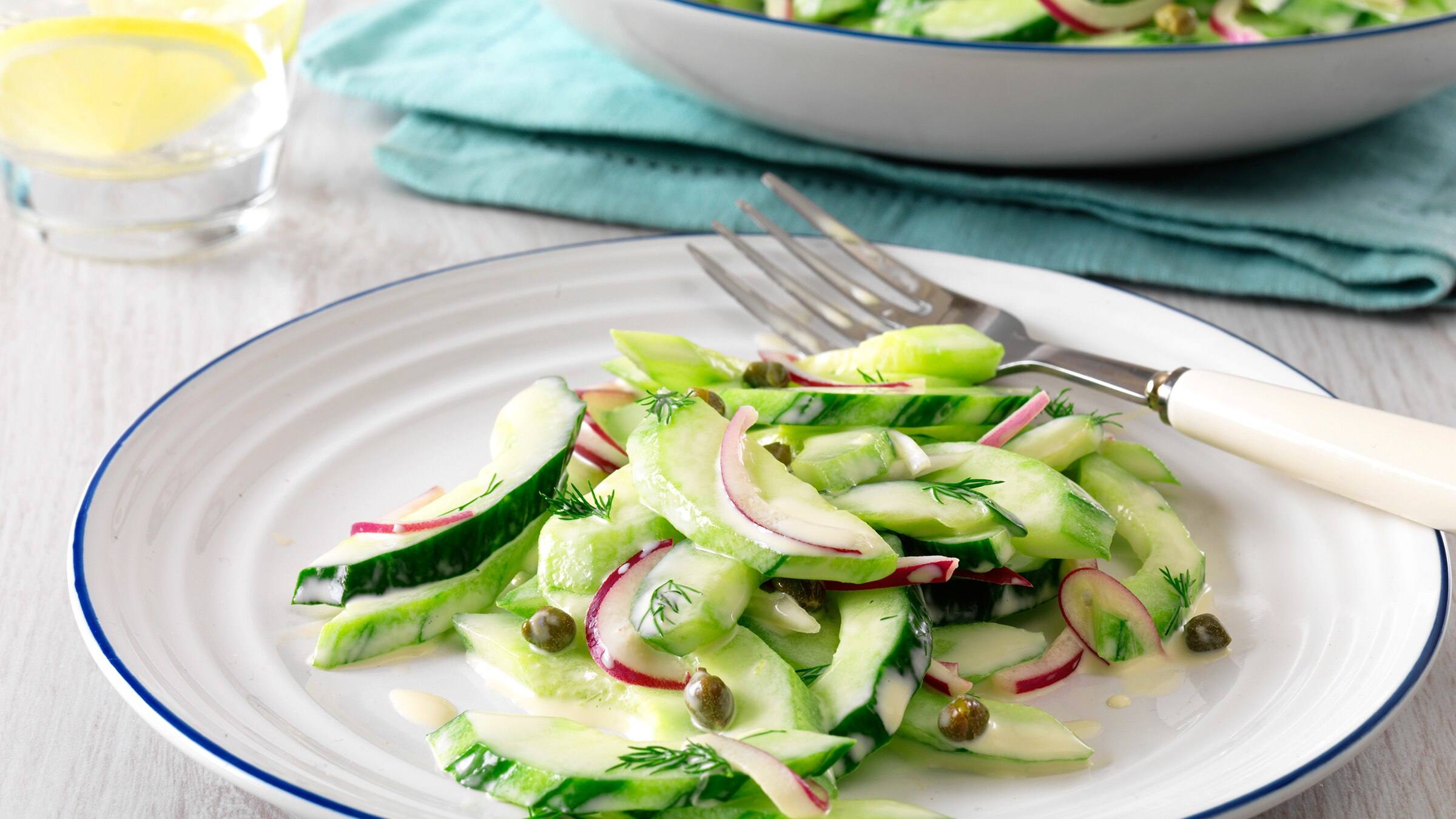 Cucumber salad tossed in a sweet and tangy dressing with soy sauce and creamy Hellmann's® Real Mayonnaise. The perfect salad recipe for grilled meats and BBQs.
INGREDIENTS
2 Tbsp. (30 mL) Hellmann's® Real Mayonnaise
1 Tbsp. (15 mL) white wine vinegar
1 tsp. (5 mL) reduced sodium soy sauce
1/2 tsp. (2 mL) sugar
1 Tbsp. (15 mL) snipped fresh dill
2 medium cucumbers, peeled if desired, halved lengthwise, seeded and sliced
1 small red onion, thinly sliced
1 piece (1/2 in./ 1.5 cm) fresh ginger, peeled and thinly sliced
1 Tbsp. (15 mL) capers, rinsed and drained
METHOD
Combine Hellmann's® Real Mayonnaise, vinegar, soy sauce and sugar in measuring cup or small bowl; stir in dill. Set aside.

Combine cucumbers, red onion, ginger and capers in medium bowl. Add Mayonnaise mixture and toss well.
Tip:
Tip: Stir in cooked soba noodles for a Japanese noodle salad.\nPlease see nutrition information for sodium content.