Creamy Pesto Pasta and Tomato Salad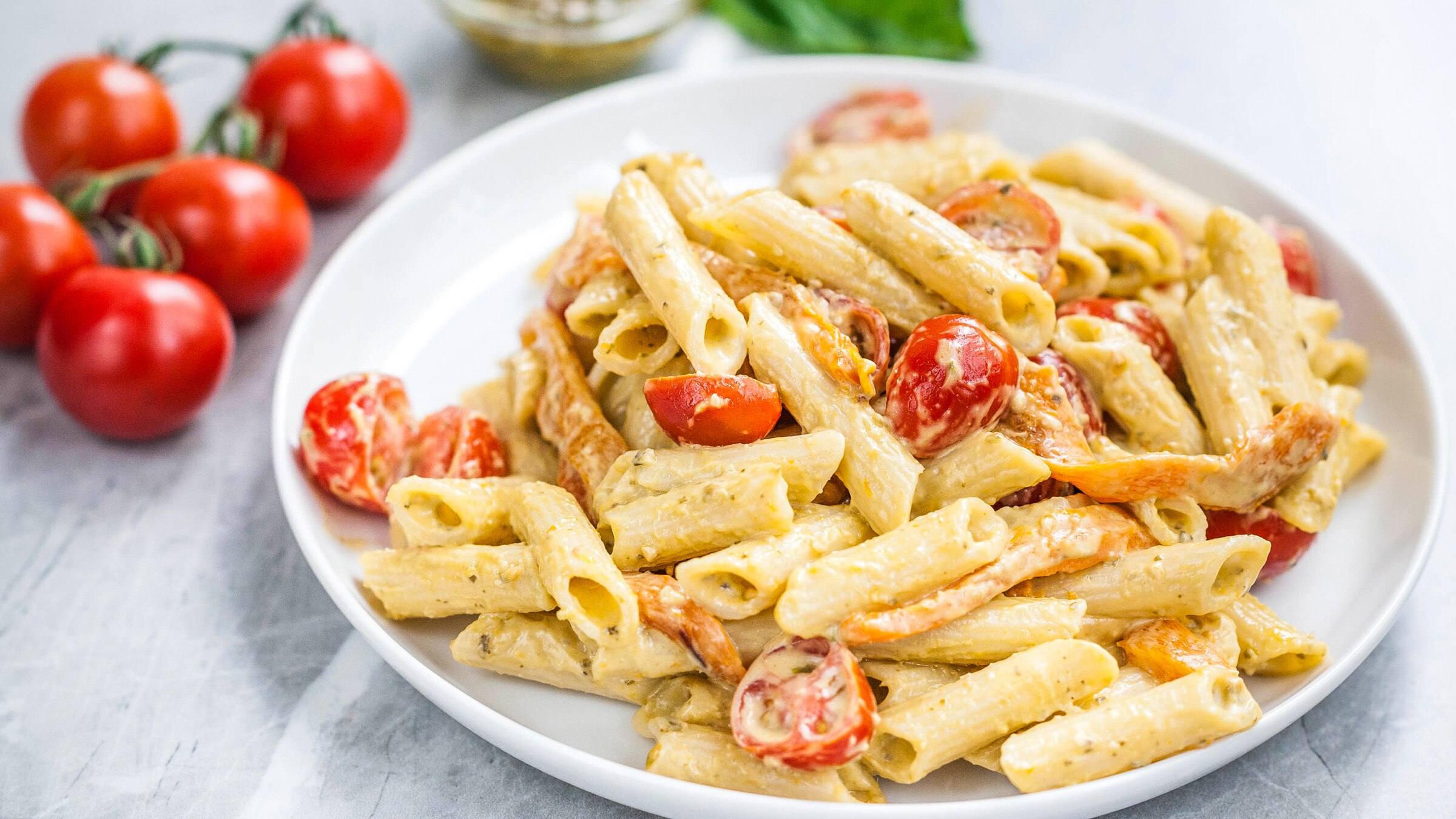 After something quick and delicious to make? We have you covered with our creamy pesto pasta and tomato salad recipe. Give it a go today!
INGREDIENTS
1 cup (250 mL) Hellmann's® Vegan
1/4 cup (60 mL) basil pesto
2 lbs. (1 kg) ripe plum tomatoes, sliced (or halved cherry or grape tomatoes)
1 medium orange or yellow bell pepper, roasted and sliced
12 ounces (350 g) gluten-free penne pasta
METHOD
Combine Hellmann's® Vegan with pesto in large bowl. Add tomatoes and roasted pepper. Stir in penne; toss to coat.