Creamy Mediterranean Shrimp Pasta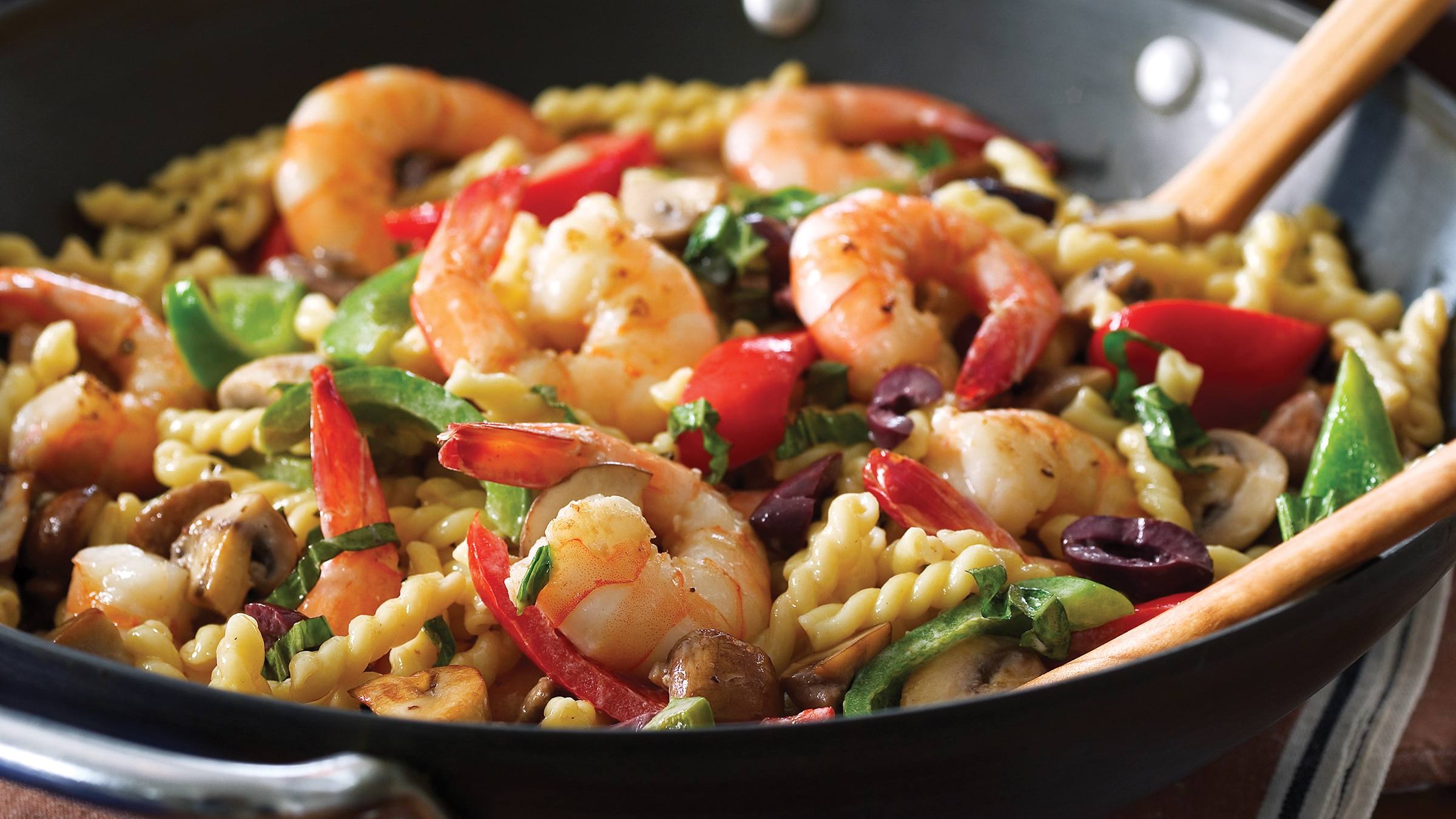 Dressing this savoury hot pasta salad with Hellmann's® Mayonnaise adds creaminess and gives it a tangy twist.
INGREDIENTS
1/2 cup (125 mL) Hellmann's® Real Mayonnaise or Hellmann's® 1/2 the Fat mayonnaise-type dressing
2 Tbsp. (30 mL) lemon juice
1/4 tsp. (1 mL) salt
1/4 tsp. (1 mL) ground black pepper
2 cups (500 mL) rotini pasta or other chunky pasta shape
1/2 red bell pepper, cut in strips
1/2 green bell pepper, cut in strips
3/4 lb. (375 g) uncooked shrimp, peeled and deveined
2 cups (500 mL) fresh mushrooms, halved or quartered
2 cloves garlic, finely chopped
1 Tbsp. (15 mL) olive oil
1/3 cup (75 mL) fresh basil leaves
1/4 cup (50 mL) pitted kalamata olives
METHOD
In a small bowl, combine Hellmann's® Real Mayonnaise, lemon juice and salt and pepper; set aside. Cook rotini pasta according to package directions.

In a large wok or skillet, saute the red pepper, green pepper, shrimp, mushrooms and garlic in olive oil until tender, about 5 minutes. Remove from stove and stir in basil and olives.

Stir in drained hot pasta and mayonnaise mixture. Serve immediately.