Creamy Broccoli & Tomato Vegan Pasta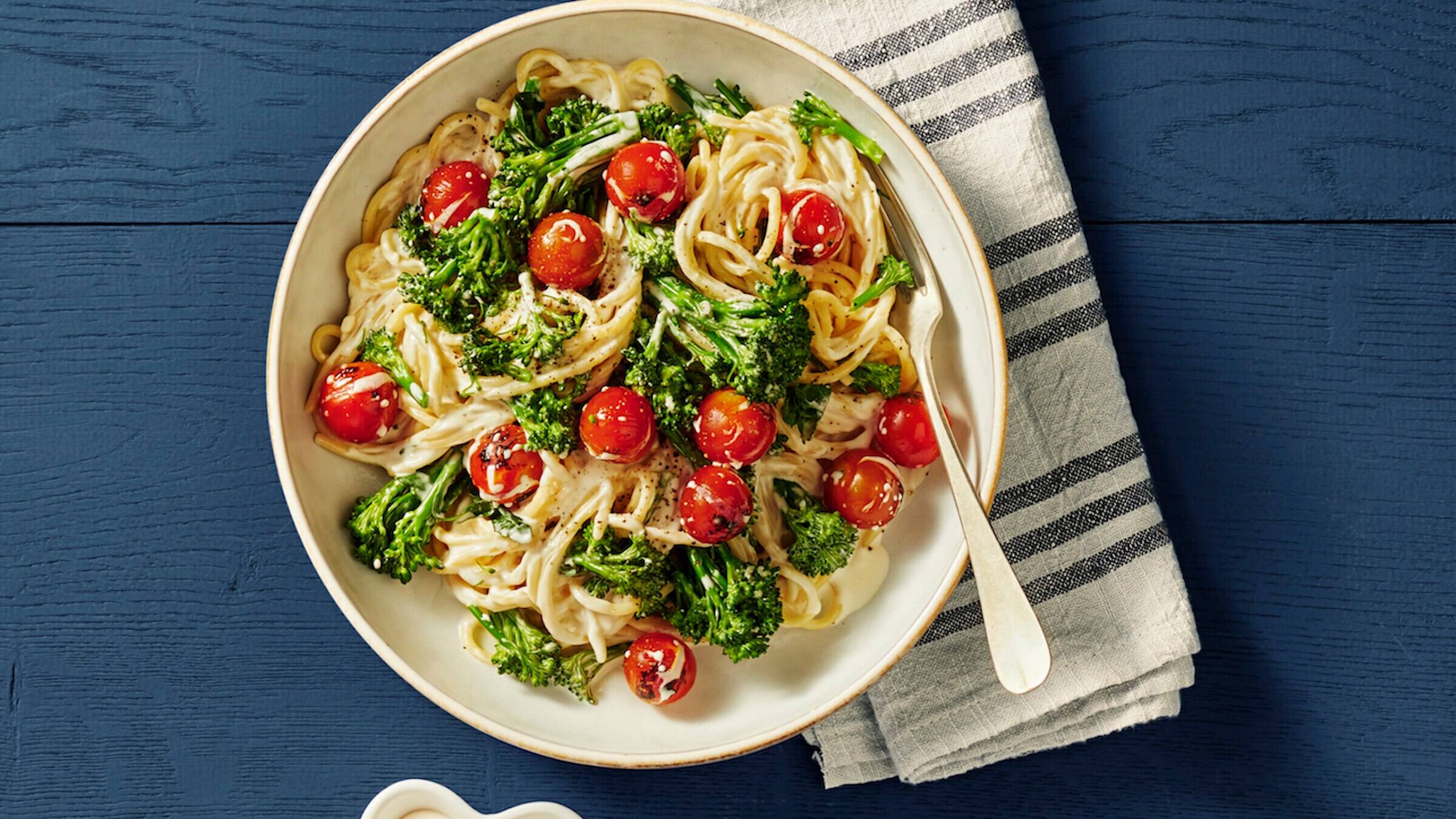 A hearty plant-based pasta
INGREDIENTS
5 ounces (150 g) spaghetti or your favorite pasta
2 1/2 ounces (70 g) broccoli florets
2 tsp. (10 mL) olive oil
1 clove garlic, chopped
1 cup (250 mL) cherry tomatoes, halved
2 Tbsp. (30 mL) Hellmann's® Vegan
METHOD
Cook pasta according to package directions, adding broccoli florets 3 minutes before pasta will be done. Drain pasta, reserving 1/3 cup (75 mL) pasta cooking water.

Heat olive oil in large nonstick skillet over medium-low heat; add garlic and cook, stirring, until fragrant, about 30 seconds. Add tomatoes and toss. Add drained pasta and broccoli and cooking water to skillet and toss.

Remove from heat and add Hellmann's® Vegan; toss until coated. Season, if desired, with salt and pepper.
Tip:
Tip: Have leftover vegetables? Add them here! You may need a bit more Hellmann's® Vegan to make it nice and creamy.