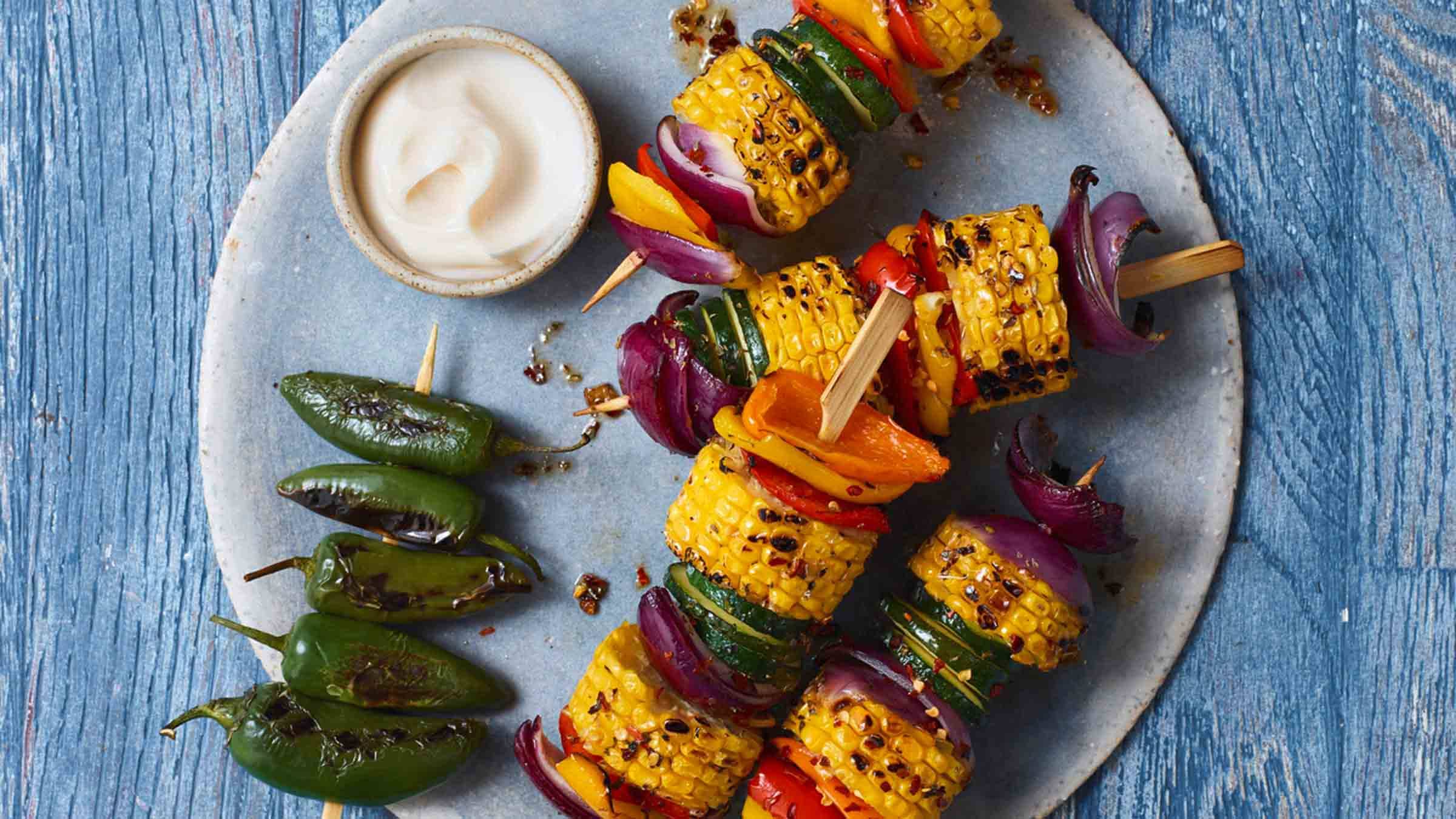 Delicious veggie kabobs that will bring colour and flavour to any backyard BBQ or kitchen table. Stack these kabobs with your favourite grilled vegetables, like corn, onions and bell peppers!
INGREDIENTS
2 ears corn-on-the-cob, cut into 8 pieces
2 bell peppers (red and yellow)
1/2 red onion, cut into chunks
1/2 zucchini, sliced
5 jalapeno peppers
5 wooden skewers, soaked in water 15 minutes
4 Tbsp. (60 mL) Hellmann's® Vegan, divided
1/4 tsp. (1 mL) salt
1/8 tsp. pepper
1/8 tsp. paprika
METHOD
Alternately skewer corn, bell peppers, onion and zucchini on 4 skewers. Skewer jalapeno peppers on 1 skewer. Brush with 2 Tbsp. (30mL) Hellmann's® Vegan and sprinkle with salt, pepper and paprika.

Grill or broil, turning once until vegetables are tender, about 15 minutes. Serve with remaining 2 Tbsp. (30 mL) Hellmann's® Vegan.