Coconut Curry Carrot Salad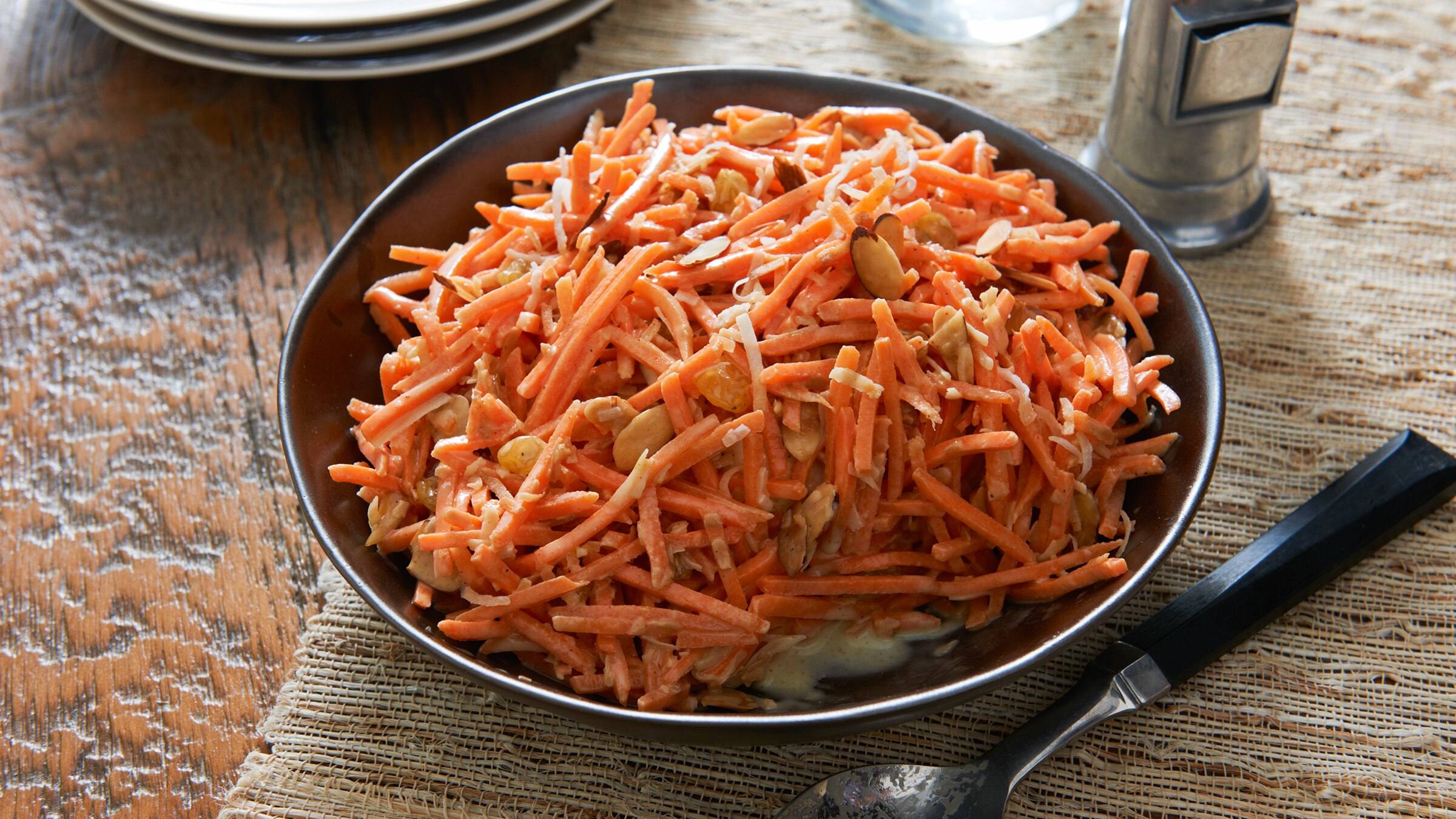 After something quick and delicious to make? We have you covered with our coconut curry carrot salad recipe. Give it a go today!
INGREDIENTS
1/3 cup (75 mL) Hellmann's® Vegan
1/3 cup (75 mL) lite coconut milk
1/2 tsp. (2 mL) curry powder
1/4 tsp. (1 mL) salt
1/8 tsp. (0.5 mL) ground cayenne pepper
1 lb. (450 g) carrots, shredded
1/3 cup (75 mL) sliced almonds, toasted
1/3 cup (75 mL) golden raisins
2 Tbsp. (30 mL) sweetened flaked coconut, toasted
METHOD
Combine, Hellmann's® Vegan, coconut milk, curry powder, salt and pepper in large bowl.

Add remaining ingredients and toss to coat.
Tip:
See nutrition information for saturated fat content.