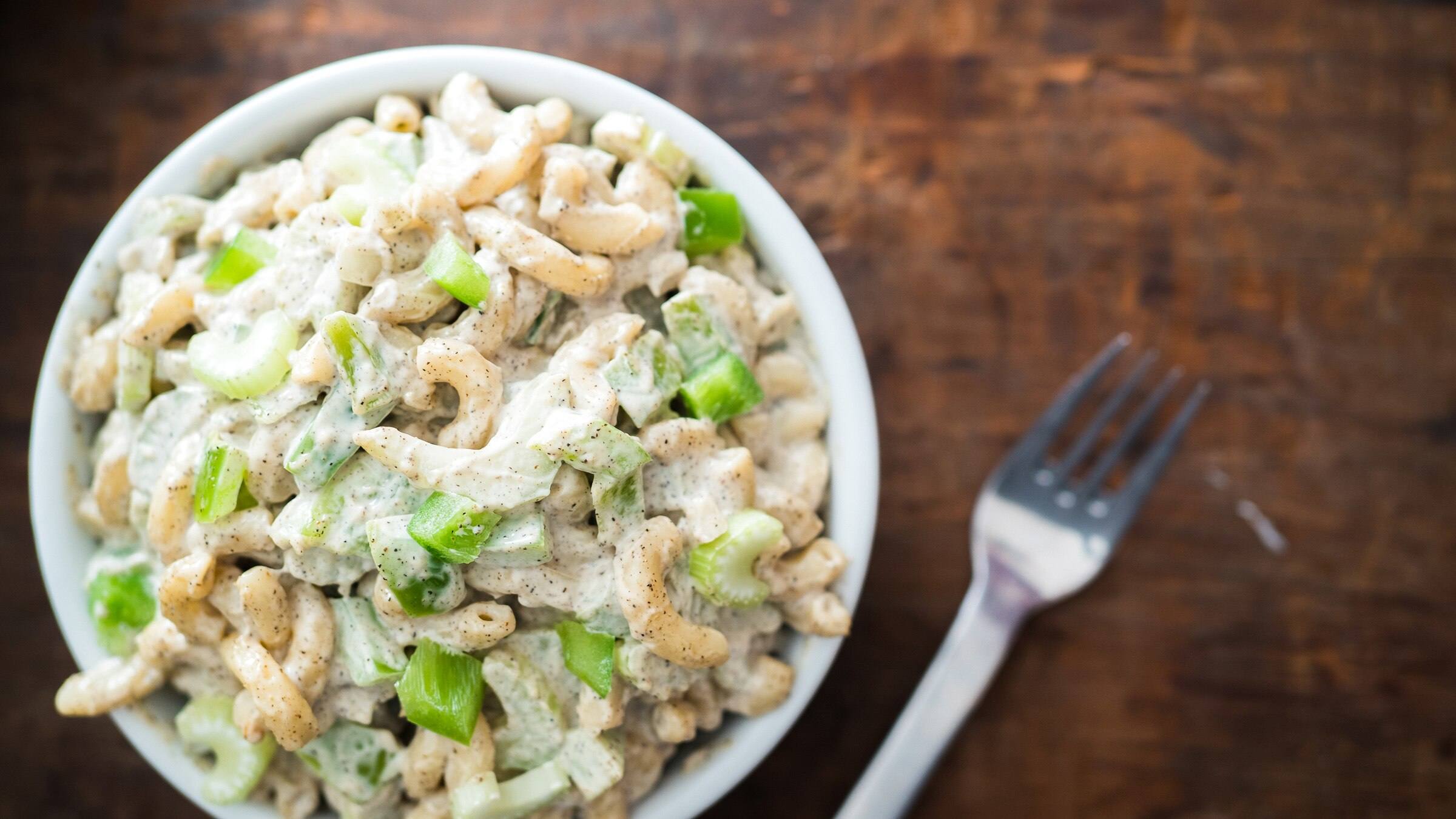 Our easily prepared macaroni salad with Hellmann's® Real Mayonnaise is an all-time favourite. A pasta salad full of subtle flavours and fresh vegetables.
INGREDIENTS
8 ounces (250 g) elbow macaroni (about 1-3/4 cups/425 mL.)
1 cup Hellmann's® Real Mayonnaise
2 Tbsp. (30 mL) white vinegar
1 Tbsp. (15 mL) Dijon mustard
1 tsp. (5 mL) sugar
1/4 tsp. (1 mL) ground black pepper
1 cup (250 mL) thinly sliced celery
1 1/4 cups (300 mL) chopped green or red bell pepper
1/4 cup (60 mL) chopped onions
METHOD
Cook macaroni according to package directions; drain and rinse with cold water until completely cool.

Combine Hellmann's® Real Mayonnaise, vinegar, dijon mustard, sugar, salt and pepper in large bowl. Stir in macaroni, celery, green pepper and onion. Serve chilled or at room temperature.
Tip:
Also terrific with Hellmann's ® 1/2 The Fat or Hellmann's ® With Olive Oil Light.