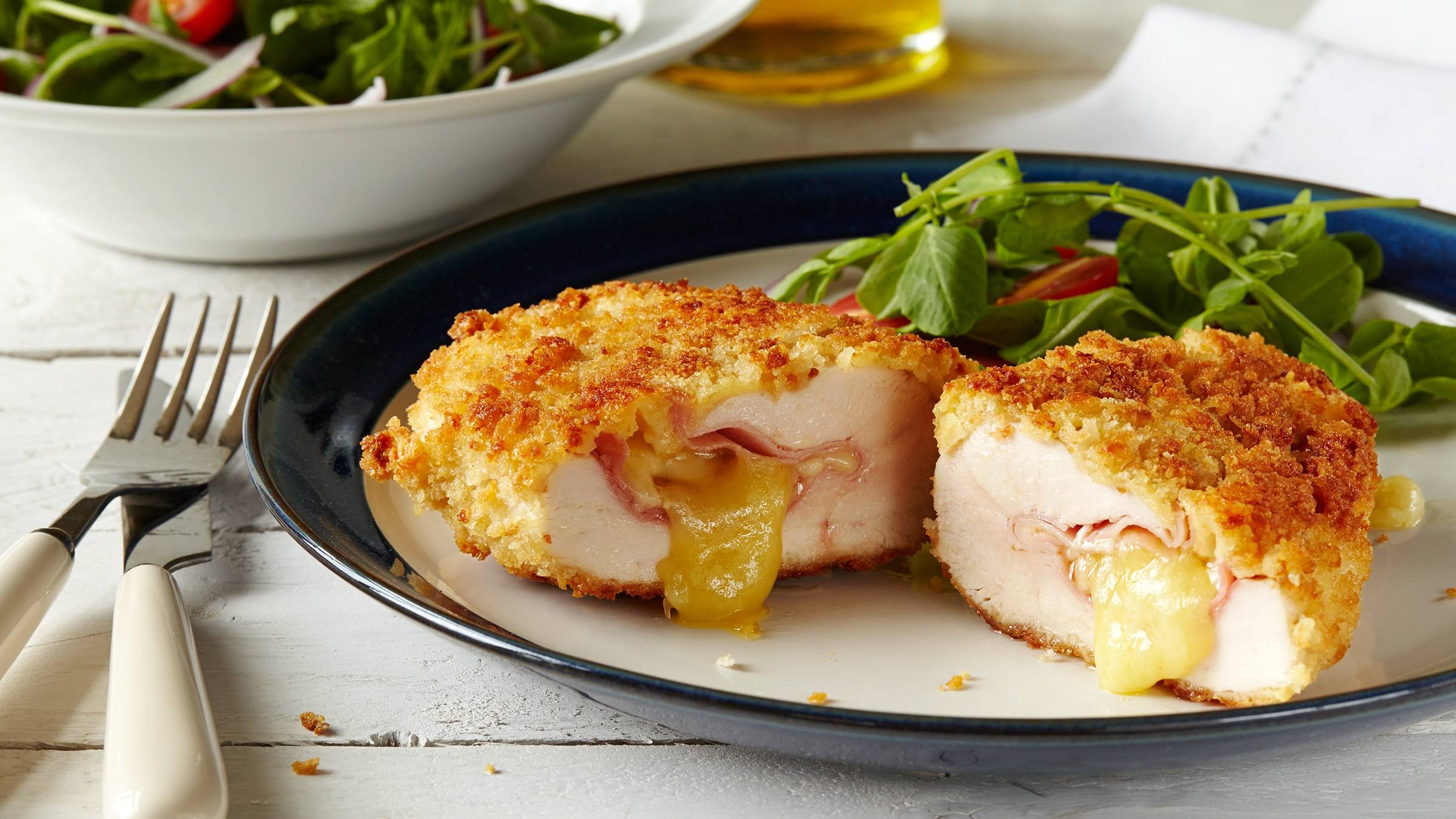 Looking for something delicious to eat? Our Hellmann's chicken cordon bleu is an amazing idea for today's dinner!
INGREDIENTS
4 boneless, skinless chicken breast halves (about 1-1/4 lbs./625 g)
1/4 tsp. (1 mL) ground black pepper
2 thin slices cooked ham, cut in half
2 thin slices cheddar cheese or Swiss, cut in half
1/4 cup (60 mL) Hellmann's® Real Mayonnaise
1/4 cup (60 mL) plain dry bread crumbs
METHOD
Preheat oven to 350°F (180°C). Line baking sheet with aluminum foil, then spray with no-stick cooking spray; set aside.

Cut chicken lengthwise almost all the way through and lay flat. Sprinkle with black pepper, then top each with 1/2 slice ham and 1/2 slice cheese. Roll up, jelly-roll style, and secure with wooden toothpicks. Arrange on prepared baking sheet. Brush Hellmann's® Real Mayonnaise on chicken, then sprinkle with bread crumbs.

Bake 25 minutes or until chicken is thoroughly cooked.
Tip:
Tip: Stir some grated parmesan cheese into the breadcrumbs for extra flavor!