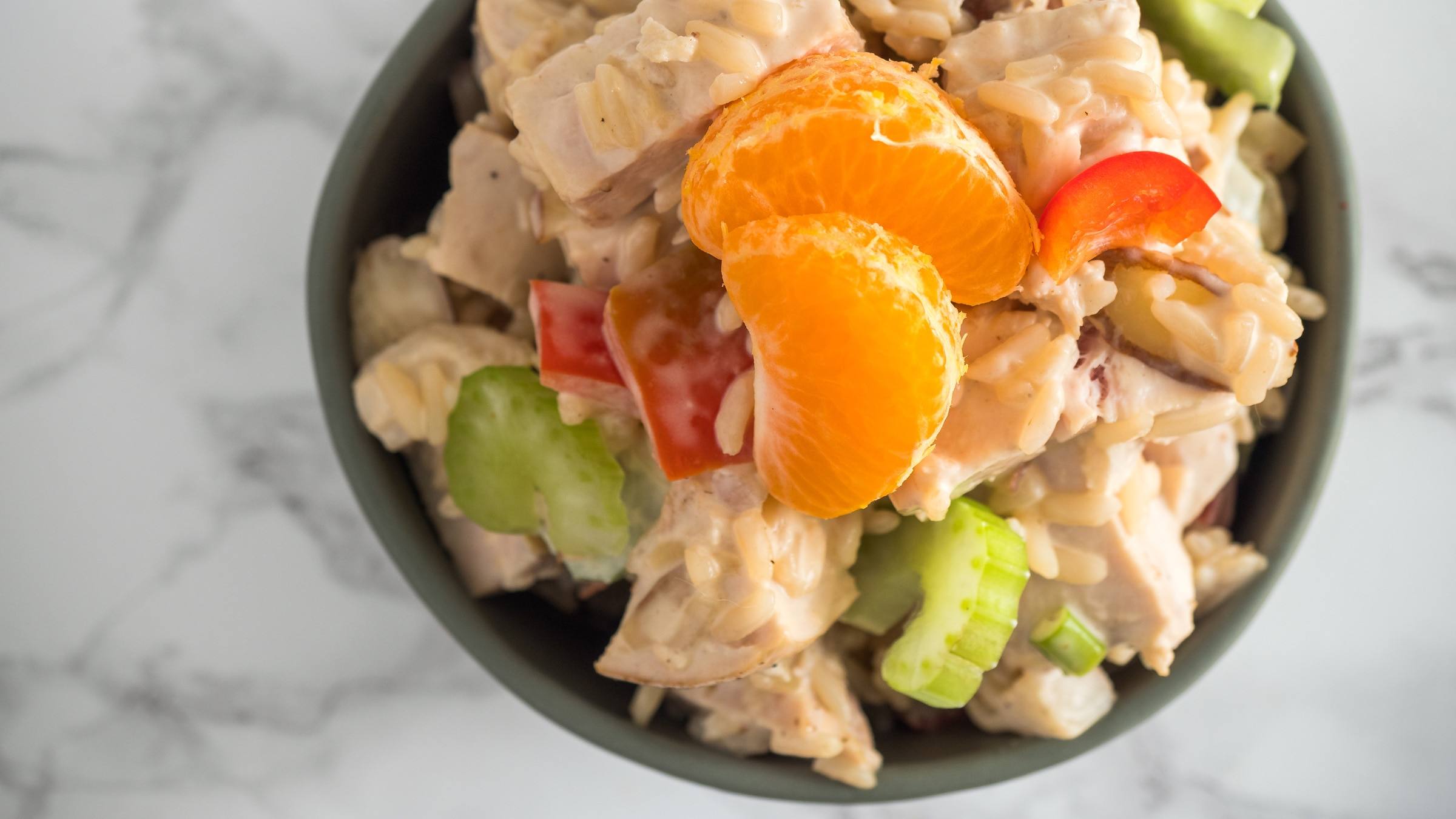 Serve up a delicious feast this week with juicy chicken breast mixed with an array of fresh vegetables and Hellmann's® Real Mayonnaise. Ideal for lunch or dinner.
INGREDIENTS
1 boneless, skinless chicken breast (about 5 oz./140 g)
1/4 tsp. (1 mL) ground black pepper
1 1/2 cups (375 mL) cooked long grain rice
1/4 cup (60 mL) sliced celery
1/4 cup (60 mL) sliced green onions
1 can (8 oz.) (250 g) water chestnuts, chopped
1/2 small red bell pepper, chopped
1/4 cup (60 mL) sliced almonds, toasted
1/2 cup (125 mL) Hellmann's® Real Mayonnaise
2 Tbsp. (30 mL) soy sauce
1 Tbsp. (15 mL) Maille Dijon Mustard
1 Tbsp. (15 mL) rice wine vinegar
1 Tbsp. (15 mL) lemon juice
1 tsp. (5 mL) sesame oil
METHOD
Preheat oven 350°F (180°C).

Season chicken with black pepper and arrange on baking sheet. Bake until chicken is thoroughly cooked, about 25 minutes. Cool, then cut into bite-size pieces.

Combine cooked chicken, rice, celery, green onions, water chestnuts, red pepper and almonds; set aside.

Combine Hellmann's® Real Mayonnaise, soy sauce, Maille Dijon Mustard, vinegar, lemon juice and sesame seed oil in small bowl with wire whisk. Pour over chicken and vegetables; toss. Garnish, if desired, with mandarin oranges.
Tip:
Please see nutrition information for sodium content.