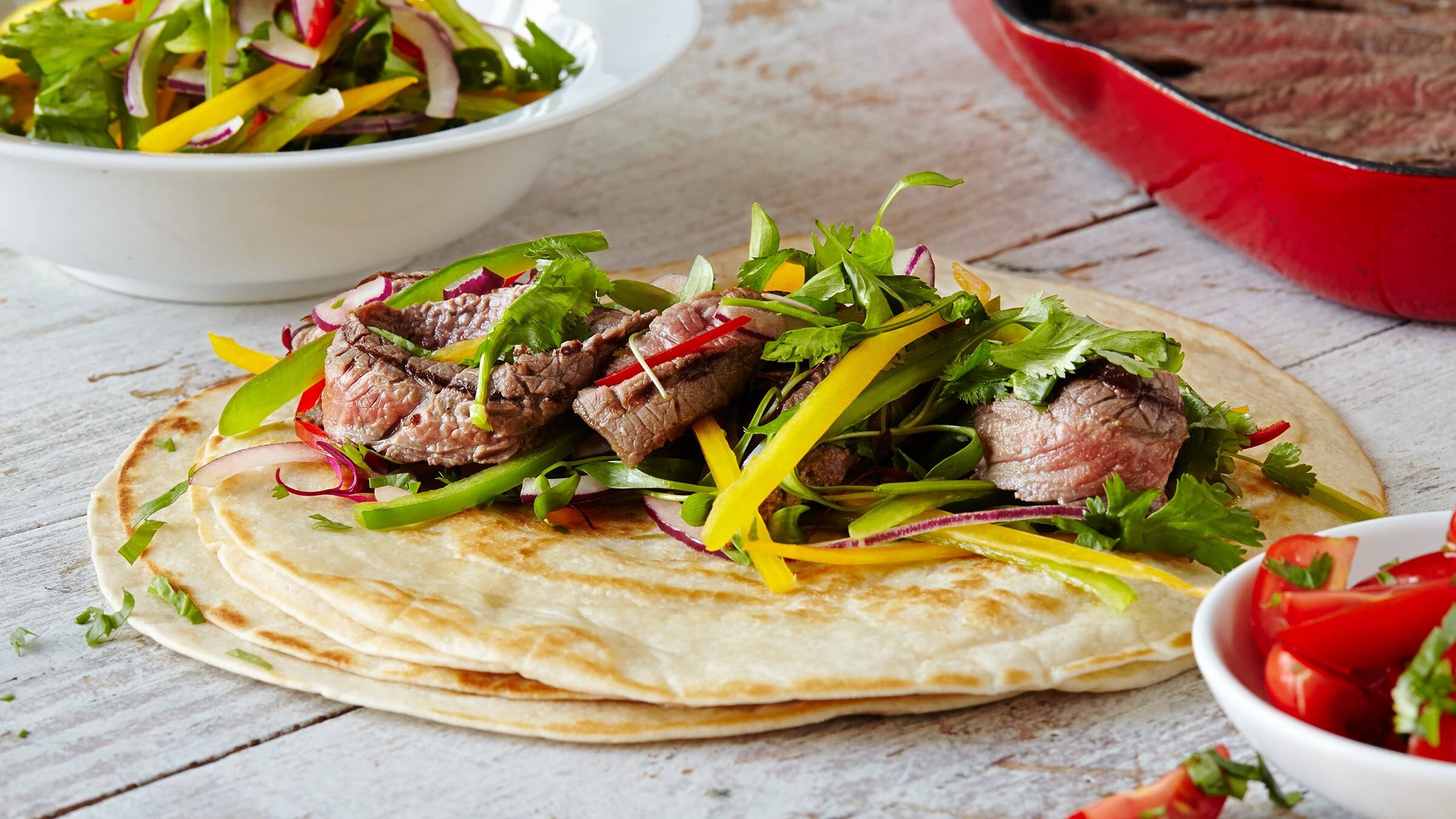 This classic Carne Asada Mexican recipe is bursting with flavors. Tender sliced beef marinated in a creamy Hellmann's® Real Mayonnaise base and seared to perfection.
INGREDIENTS
2 Tbsp. (30 mL) Hellmann's® Real Mayonnaise
1 Tbsp. (15 mL) white vinegar
1/3 cup (75 mL) leaves and stems fresh cilantro, chopped
Juice from 2 limes
3 cloves garlic, finely chopped
1 small jalapeno pepper, seeded and finely chopped
1 tsp. (5 mL) ground cumin
1/2 tsp. (2 mL) sugar
1 lb. (450 g) flank or boneless sirloin steak, thinly sliced
1 Tbsp. (15 mL) vegetable oil
2 small green, red and/or yellow bell peppers, thinly sliced
1 medium red onion
8 fajita size flour tortillas, warmed
METHOD
Combine Hellmann's® Real Mayonnaise, vinegar, cilantro, lime juice, garlic, jalapeño pepper, ground cumin and sugar in large bowl; stir in beef. Cover and marinate in refrigerator 1 hour.

Remove beef from marinade, discarding marinade. Heat oil in large nonstick skillet over medium-high heat and cook green peppers and red onion, stirring occasionally, until almost tender, about 5 minutes. Add beef and cook over high heat, stirring frequently, until beef is done, about 4 minutes. Serve beef and vegetables in warm tortillas and garnish, if desired, with additional cilantro.