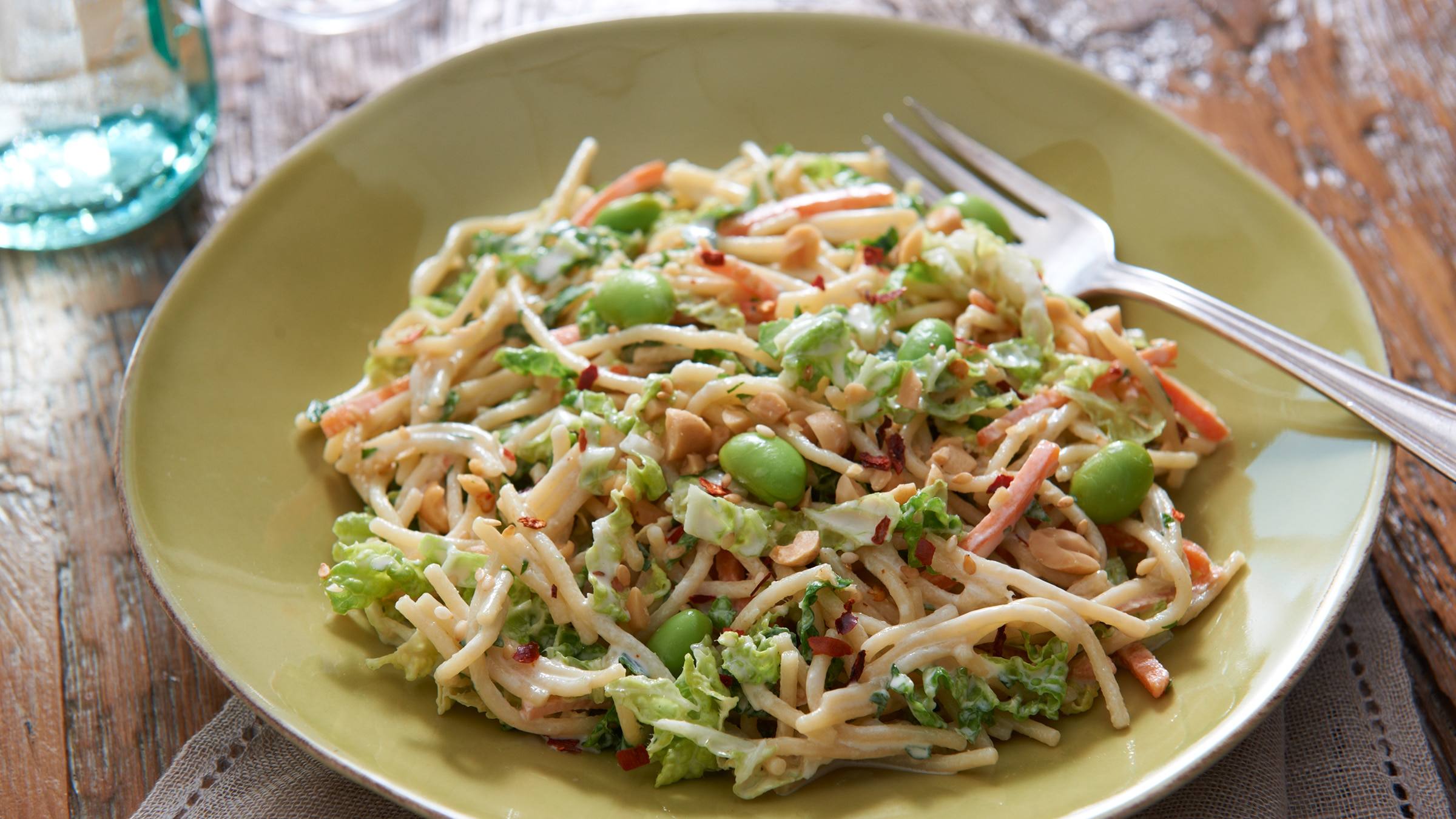 Take a peak at this Asian pasta salad recipe, its very easy to make and packed full of flavour that will leave everyone asking for more!
INGREDIENTS
12 ounces (350 g) gluten-free spaghetti, broken in half
3/4 cup (175 mL) Hellmann's® Vegan
2 Tbsp. (30 mL) gluten-free soy sauce
2 Tbsp. (30 mL) rice wine vinegar
2 tsp. (10 mL) toasted sesame oil
3 cups (750 mL) thinly sliced Napa cabbage
1 cup (250 mL) shredded carrots
1/2 cup (125 mL) chopped fresh cilantro
METHOD
Cook spaghetti according to package directions; drain and rinse with cold water until completely cool.

Combine Hellmann's® Vegan, soy sauce, vinegar and sesame oil in large bowl. Gently stir in spaghetti and remaining ingredients. Cover and refrigerate at least 1 hour.
Tip:
Tip: Extra-delicious topped with chopped peanuts, shelled edamame, toasted sesame seeds and red pepper flakes!