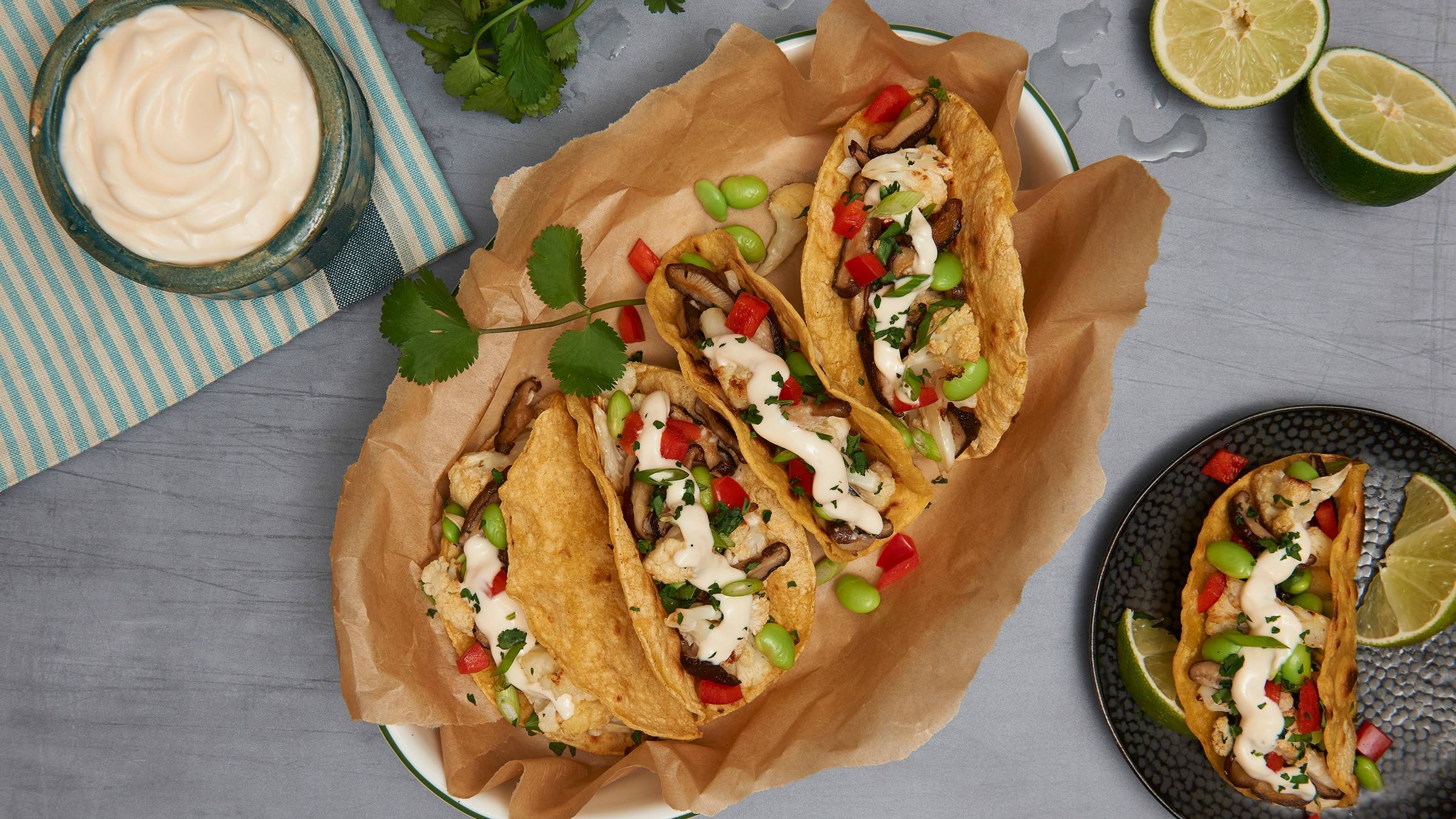 Take a peak at this Asian fusion tacos recipe, its very easy to make and packed full of flavour that will leave everyone asking for more!
INGREDIENTS
10 Tbsp. (150 mL) Hellmann's® Vegan
1 Tbsp. (15 mL) low sodium soy sauce
2 cloves garlic, finely chopped
2 tsp. (10 mL) ground ginger
6 cups (1.5 L) bite-size cauliflower florets
1 package (100 g) shiitake mushrooms, stems removed and thinly sliced
8 (6 -in. ea.) soft taco-size flour or corn tortillas, warmed
METHOD
Preheat oven to 400°F (200 C°). Line rimmed baking sheet with parchment paper or foil.

Combine , Hellmann's® Vegan, soy sauce, garlic and ginger in small bowl. Remove 1/4 cup (60 mL) mixture to a large bowl and reserve remaining sauce for drizzling.

Add cauliflower and mushrooms to the large bowl and toss. Spread on prepared baking sheet and roast 25 minutes or until tender.

Evenly divide vegetables among tortillas, then drizzle with reserved sauce. Garnish, if desired, with chopped cilantro, sliced green onions, edamame and diced red bell pepper.