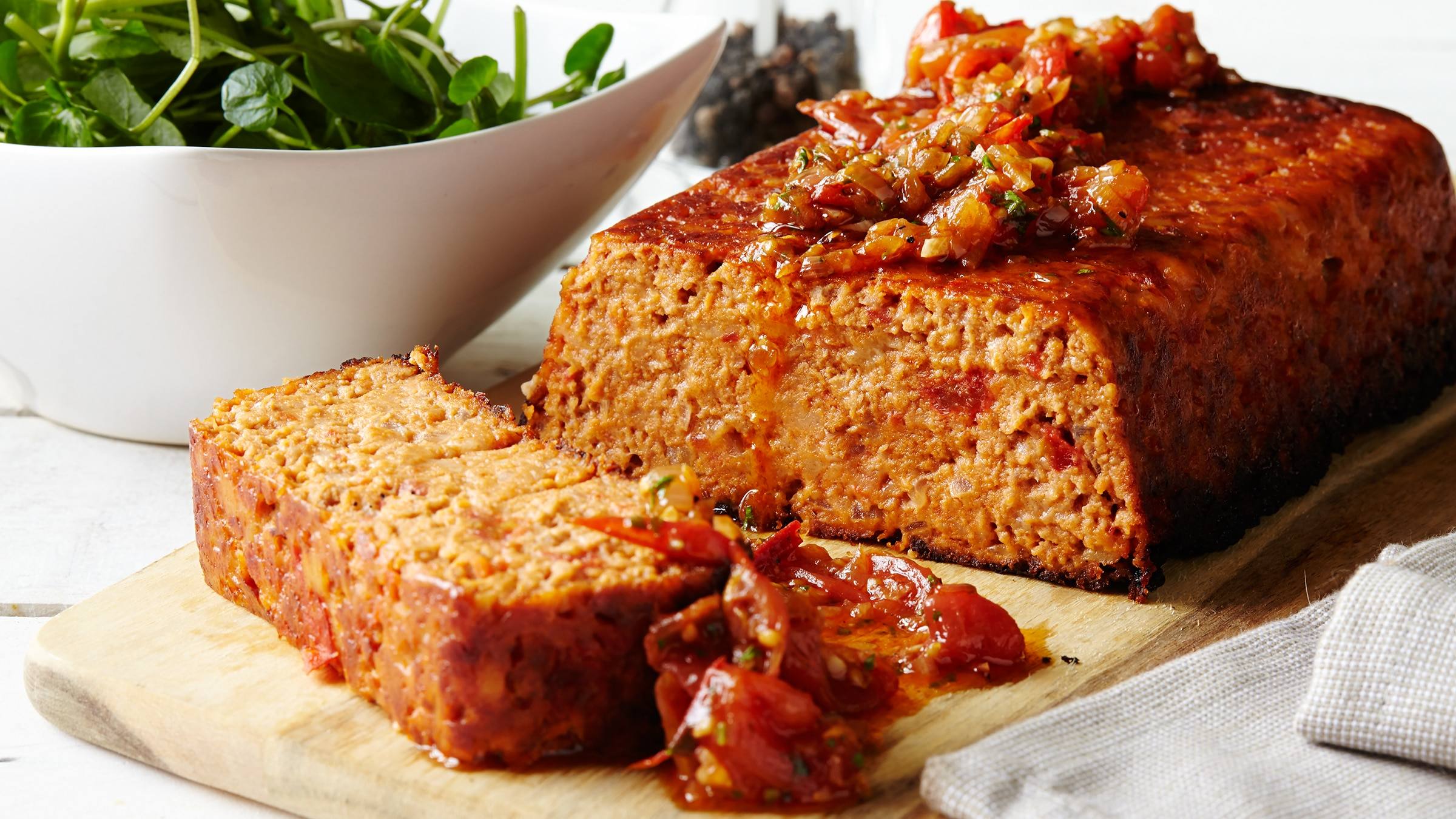 This tender, juicy turkey meatloaf recipe is a real crowd pleaser. It is delicious and moist with Hellmann's® Real Mayonnaise, bread crumbs and mustard.
INGREDIENTS
1 can (796 mL.) diced tomatoes, undrained
1 1/2 lbs. (700 g) ground turkey
1/3 cup (75 mL) bread crumbs
1/4 cup (125 mL) Hellmann's® Real Mayonnaise
1 small onion, finely chopped
2 Tbsp. (30 mL) firmly packed brown sugar
1 Tbsp. (15 mL) Maille Dijon Mustard
1 Tbsp. (15 mL) Worcestershire Sauce
2 cloves garlic, finely chopped
1/2 tsp. (2 mL) ground black pepper
METHOD
Preheat oven to 350°F (180°C). Grease 9-inch/23-cm loaf pan with no-stick cooking spray; set aside.

Coarsely blend tomatoes in blender or food processor. Combine with remaining ingredients in large bowl. Turn into prepared pan.

Bake 1 hour or until done. Let stand 20 minutes before slicing.
Tip:
Tip: Leftovers make great sandwiches! Slice leftover meatloaf and layer on whole grain bread with mustard, lettuce and sliced tomatoes.

See nutritional information for sodium content.