Smoky Heirloom Tomato & Watermelon Salad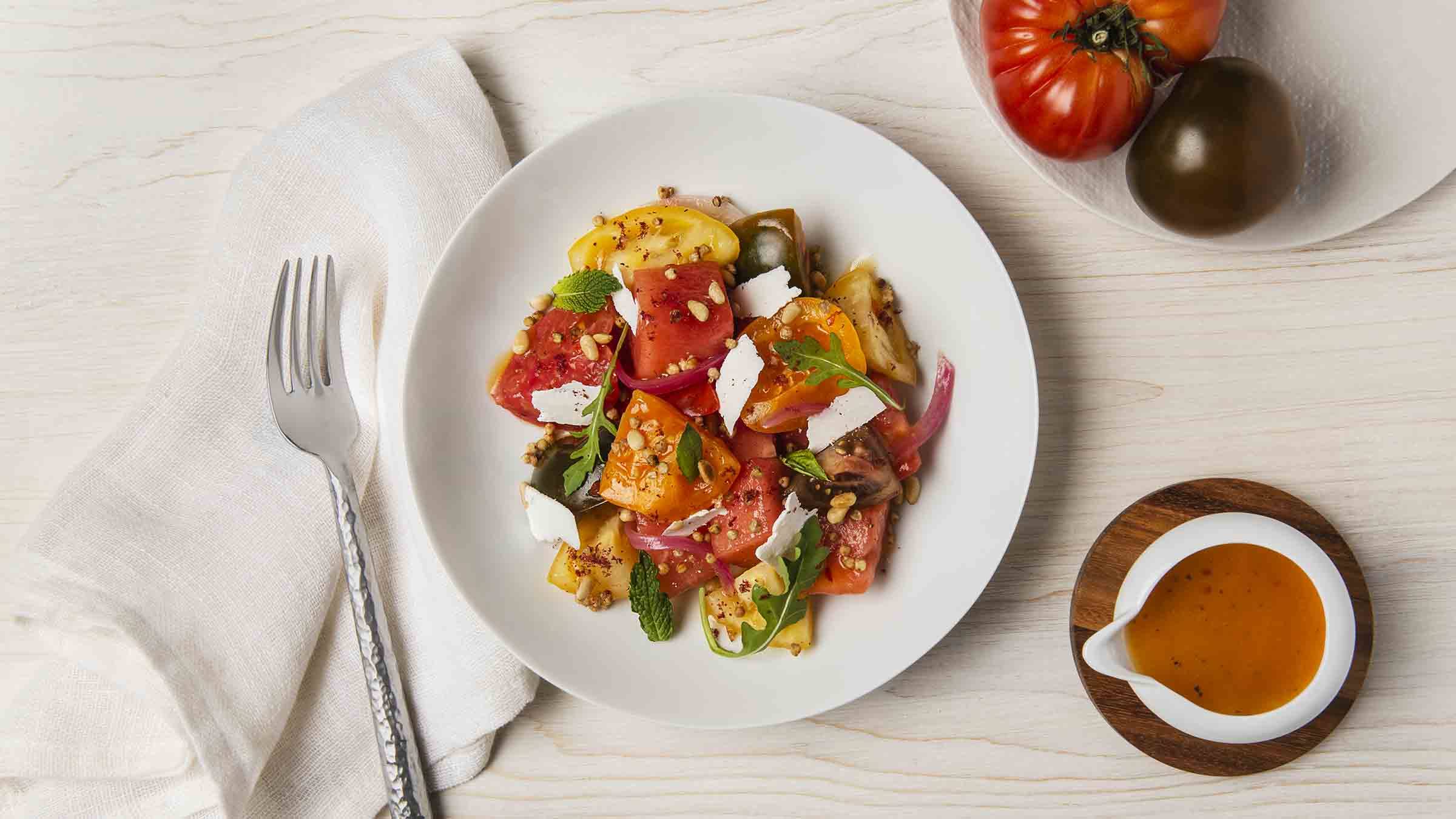 Why not try your culinary skills by making our sweet and smoky heirloom tomato & watermelon salad recipe today, a proven winner and packed full of flavour!
INGREDIENTS
1 1/2 lbs. (675 g) heirloom tomatoes, cut into small wedges
1 lb. (450 g) watermelon, cut into chunks
1/2 cup (125 mL) sliced red onion
3/4 cup (175 mL) Hellmann's® Smoked Peach Dressing, divided
6 cups (1.5 L) arugula
3 cups (750 mL) cooked buckwheat or farro
4 radishes, sliced
1/3 cup (75 mL) crumbled feta cheese
METHOD
Combine tomatoes, watermelon, onion and 1/3 cup Hellmann's® Smoked Peach Dressing in large bowl. Let stand at room temperature, tossing occasionally at least 30 minutes or up to 1 hour.

Combine arugula, buckwheat and radishes in large bowl. Add tomato mixture and toss. Sprinkle with feta cheese and garnish, if desired, with torn basil and/or mint leaves and toasted pine nuts.