Super Moist Chocolate Cake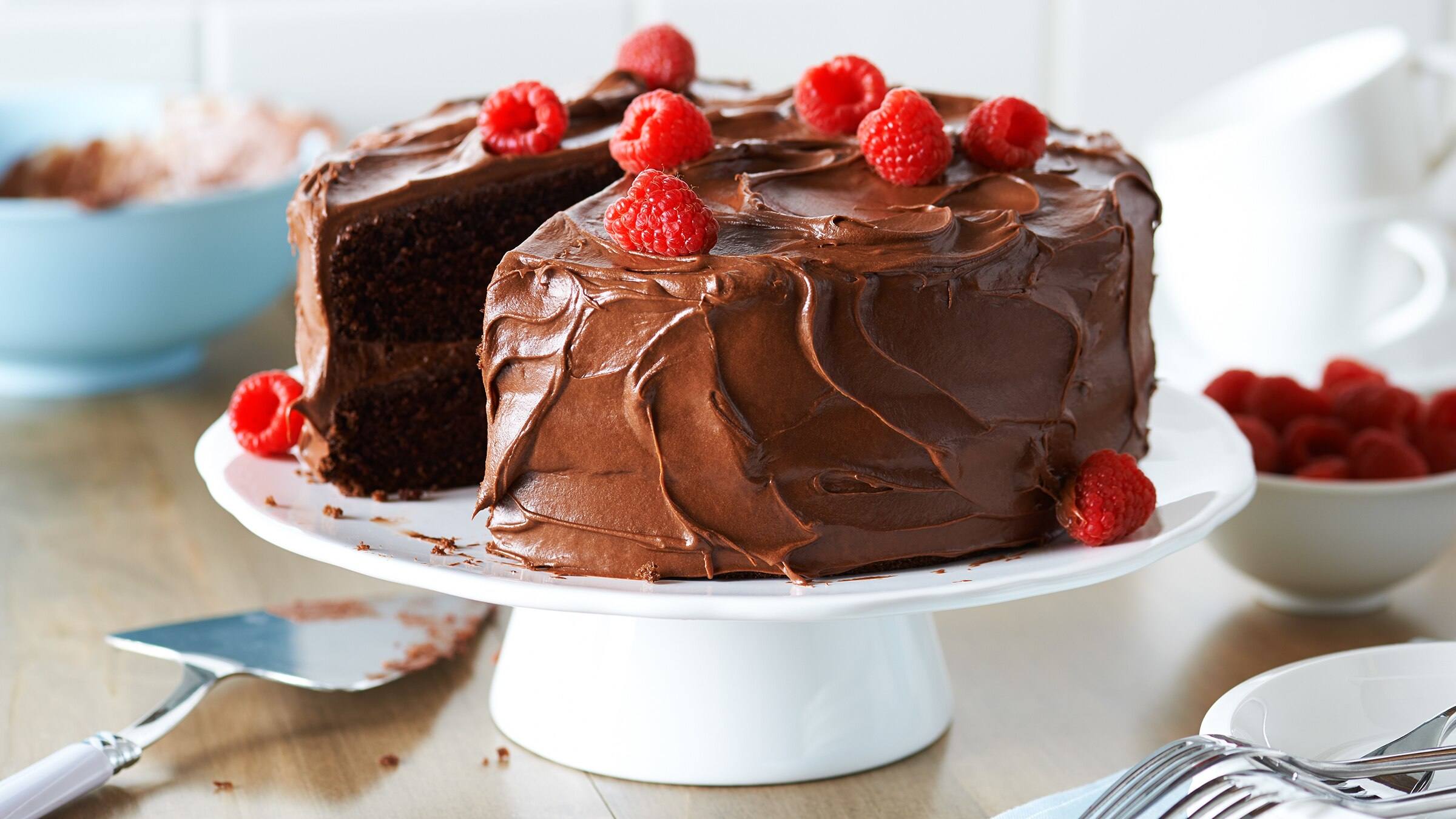 Want to take the cake? Add Hellmann's® Mayonnaise into your baking for super moist and delicious results.
INGREDIENTS
2 cups (500 mL) all-purpose flour
2/3 cup (150 mL) unsweetened cocoa powder
1 1/4 tsp. (6 mL) baking soda
1/4 tsp. (1 mL) baking powder
3 eggs
1 2/3 cups (400 mL) sugar
1 tsp. (5 mL) vanilla extract
1 cup (250 mL) Hellmann's® Real Mayonnaise
1 1/3 cups (325 mL) water
METHOD
Preheat oven to 350°F (180°C). Grease and lightly flour two 9-inch/ 23 cm/ 1.5 L, round cake pans*; set aside.

Combine flour, cocoa, baking soda and baking powder in medium bowl; set aside.

Beat eggs, sugar and vanilla in large bowl with electric mixer at high speed until light and fluffy, about 3 minutes. Beat in Hellmann's® Real Mayonnaise at low speed until blended. Alternately beat in flour mixture with water, beginning and ending with flour mixture. Pour into prepared pans.

Bake 30 minutes or until toothpick inserted in centers comes out clean. Cool 10 minutes on wire racks; remove from pans and cool completely.

Frost with your favorite frosting or generously sprinkle with confectioners sugar.
Tip:
*Or, prepare cake mix as above in 13 x 9-inch (33 x 23-cm / 3.5 L) baking pan and bake 40 minutes or until toothpick inserted in center comes out clean.