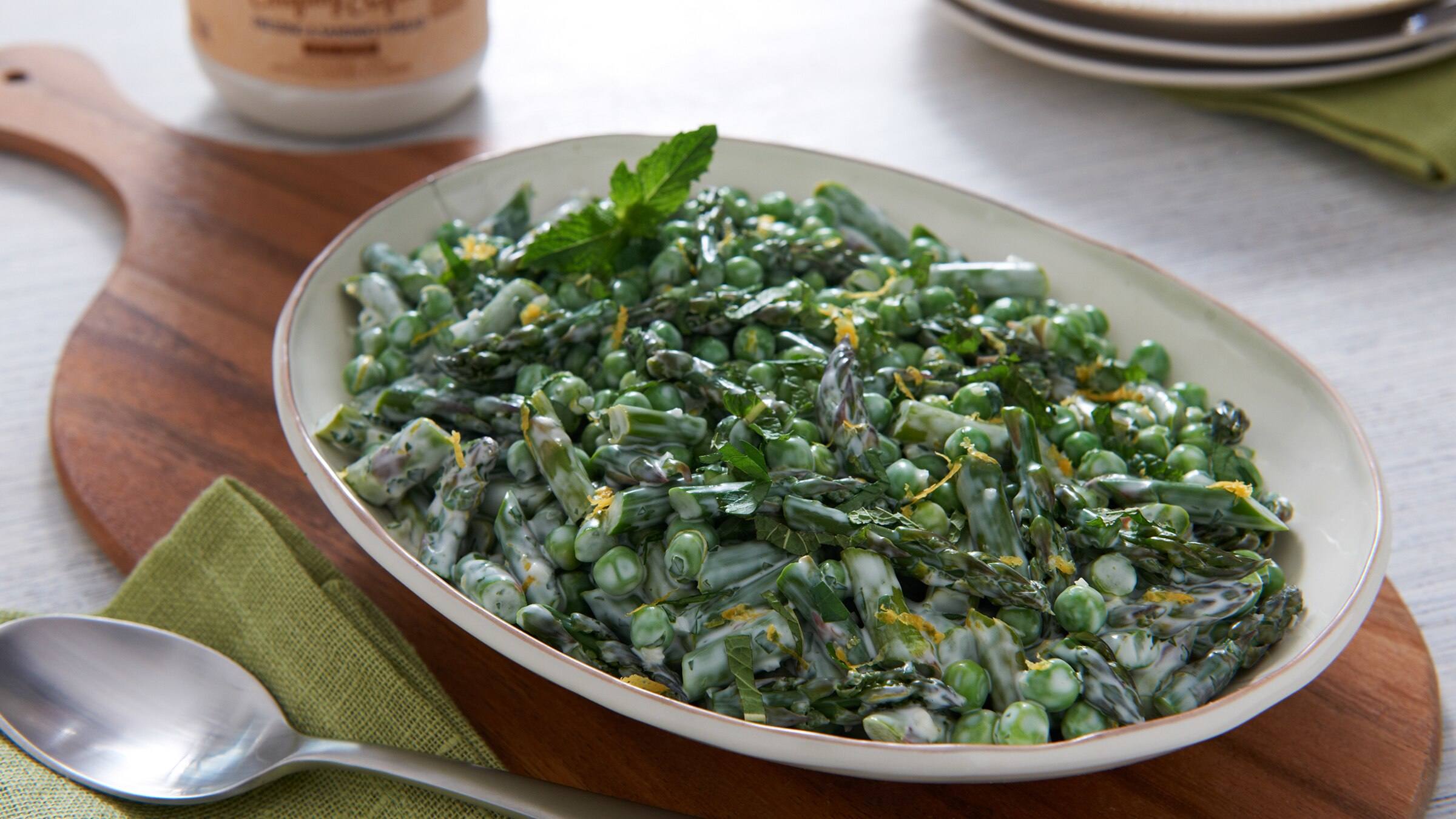 Looking for something tasty to eat? Why not try our spring salad recipe, it's easy to make and tastes amazing!
INGREDIENTS
1/2 cup (125 mL) Hellmann's® Vegan
1/4 cup (60 mL) fresh lemon juice
2 Tbsp. (30 mL) chopped fresh mint
2 Tbsp. (30 mL) chopped fresh flat-leaf parsley leaves
2 tsp. (10 mL) finely chopped garlic
1 tsp. (5 mL) grated lemon peel
1 lb. (450 g) fresh asparagus, steamed, then cut into bite-size pieces
2 cups (500 mL) frozen green peas
METHOD
Combine Hellmann's® Vegan, lemon juice, mint, parsley, garlic and lemon peel in large bowl.

Add asparagus and peas and toss to coat.
Tip:
See nutritional information for saturated fat content.