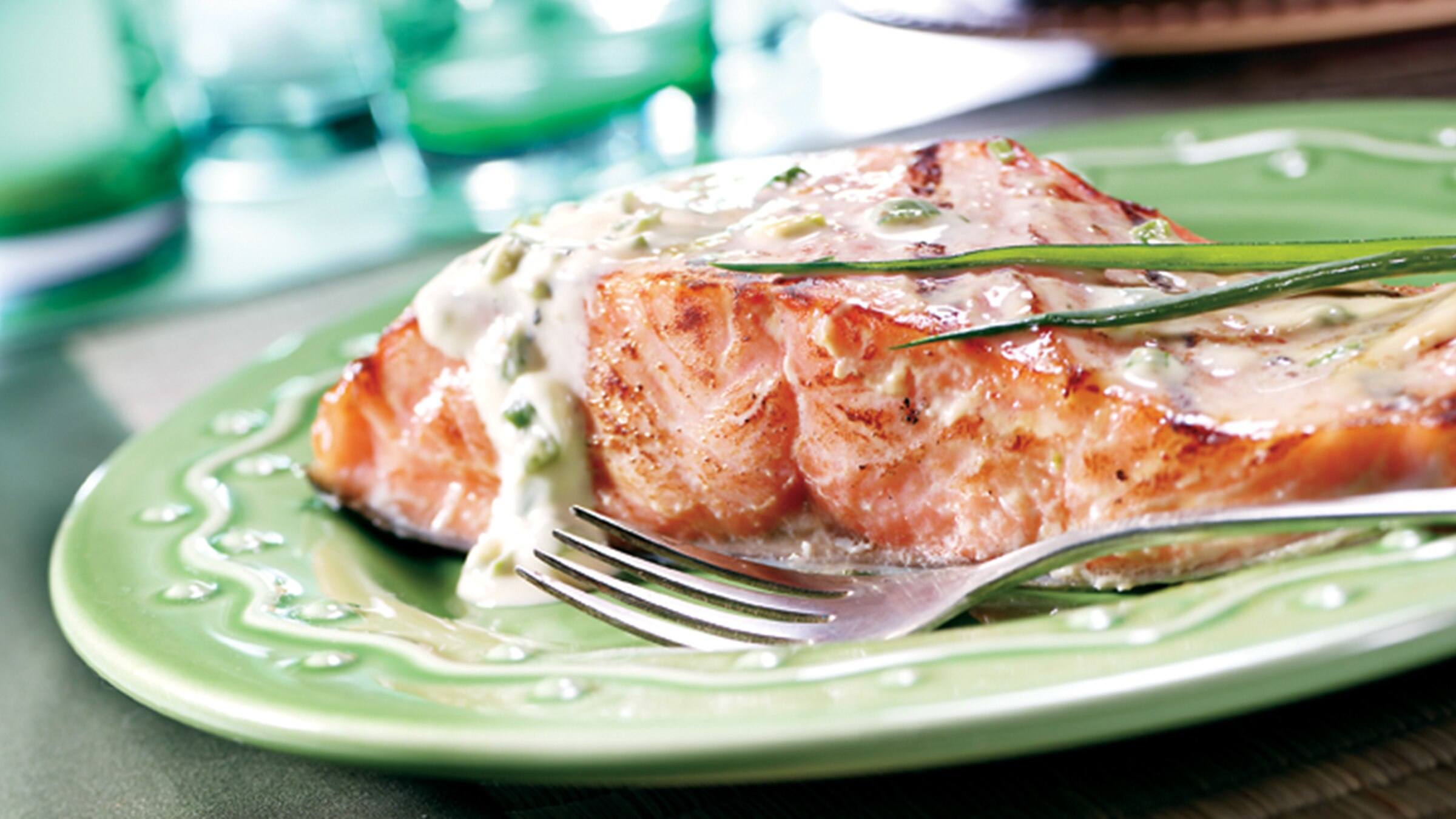 Keep it interesting for your next meal and try our honey mustard salmon recipe, that's quick and easy to make - what more could you want!
INGREDIENTS
1/2 cup (50 mL) Hellmann's® Real Mayonnaise or Hellmann's® 1/2 the Fat mayonnaise-type dressing
2 Tbsp. (30 mL) mustard
2 green onions, chopped
1 Tbsp. (15 mL) honey
1 tsp. (5 mL) apple cider vinegar
1/8 tsp. (0.5 mL) ground black pepper
1 pinch salt
4 salmon fillets or salmon steaks
METHOD
In medium bowl, combine Hellmann's® Real Mayonnaise and all ingredients except salmon. Reserve 1/3 of mayonnaise mixture.

Grill or broil salmon, brushing with remaining mayonnaise mixture, turning once, until salmon flakes easily with a fork.