Grilled Chicken Tacos with Chipotle Mayo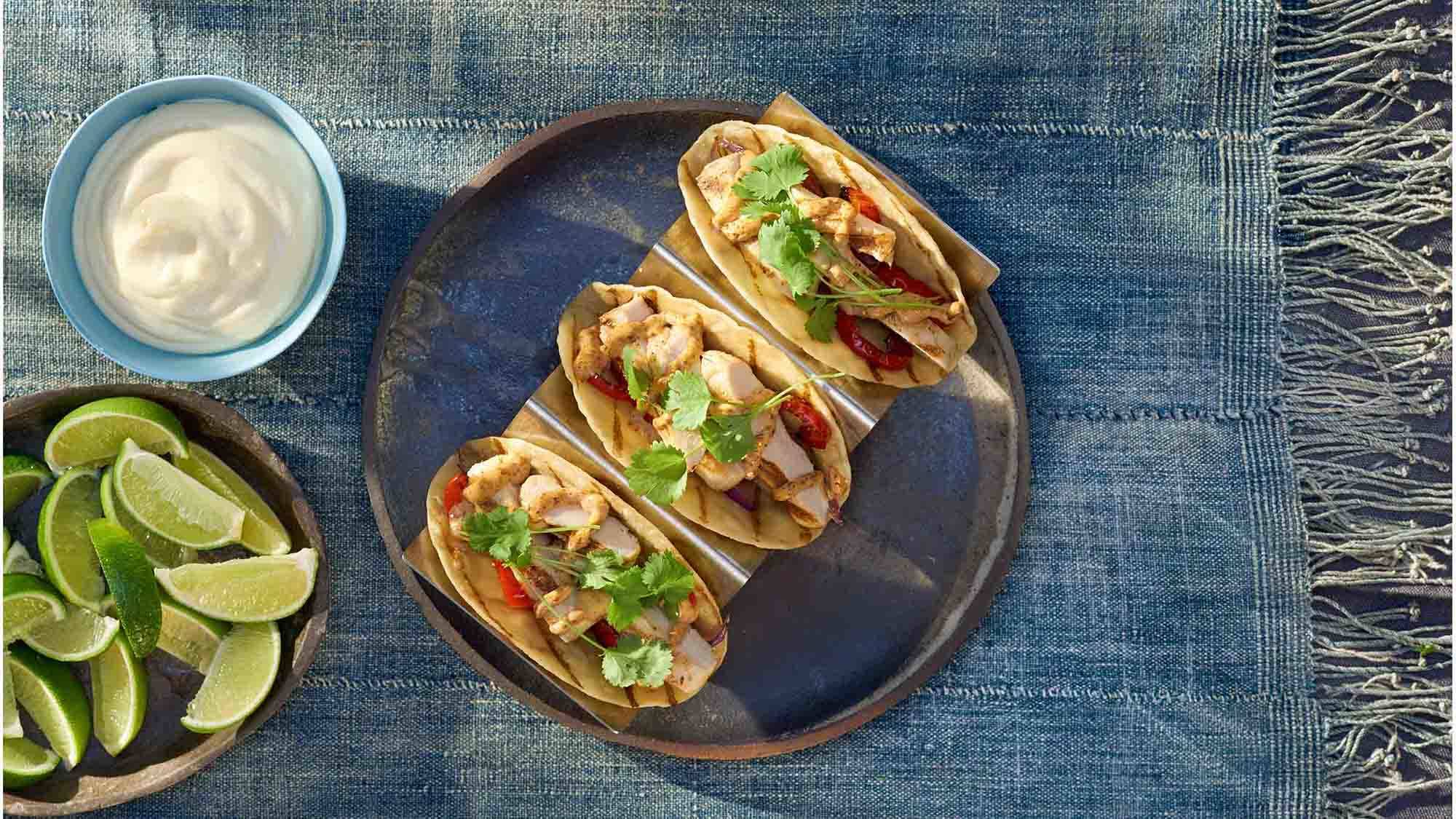 After some inspiration for your next meal? Check out these grilled chicken street tacos with creamy chipotle mayo recipe, that'll be sure to impress!
INGREDIENTS
1/2 cup (155 mL) PLUS 2 TBSP/30 mL Hellmann's® Real Mayonnaise
2 Tbsp. (30 mL) chopped chipotle chilies in adobo sauce
1 tsp. (5 mL) lime juice
1/2 tsp. (2 mL) chili powder
1 Tbsp. (15 mL) vegetable oil
1 large red bell pepper, sliced
1 large red onion, sliced
3 Tbsp. (45 mL) chopped fresh cilantro leaves
1 lb. (450 g) boneless, skinless chicken breasts
10 corn tortillas, warmed
METHOD
MIX 1/2 cup (125 mL) Hellmann's® Real Mayonnaise and next 3 ingredients in bowl; set aside.

HEAT oil in large nonstick skillet over medium heat and cook peppers and onions, stirring occasionally, until golden and tender, about 12 minutes. Remove from heat; stir in cilantro and set aside.

BRUSH remaining 2 Tbsp. (30 mL) Mayonnaise on chicken.

GRILL chicken turning once, about 10 minutes, until chicken in thoroughly cooked. Remove from grill and slice.

SERVE sliced chicken and vegetables in warm tortillas; top with chipotle-mayonnaise mixture.
Tip:
Tip: Want more heat? Top tacos with sliced jalapenos.