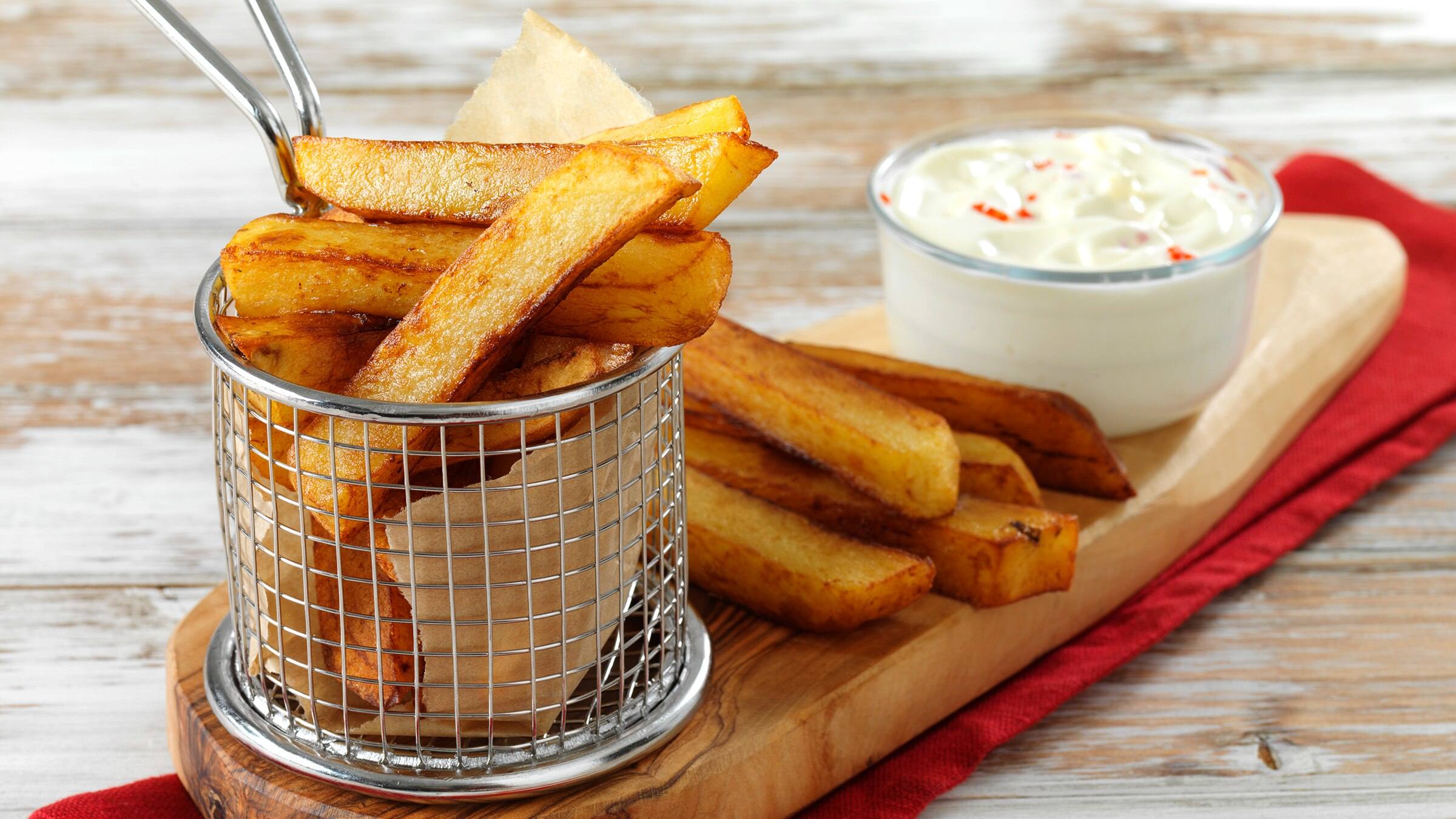 Looking for something delicious to eat? Our Hellmann's French fries are an amazing idea for today's dinner!
INGREDIENTS
4 large Russet or all-purpose potatoes, peeled and cut into thick sticks
2 Tbsp. (30 mL) vegetable oil
2 Tbsp. (30 mL) Hellmann's® Real Mayonnaise
1 Tbsp. (15 mL) truffle oil, (optional)
1 small red chile pepper, finely chopped (optional)
METHOD
Preheat oven to 450°F (230°C). Spray baking sheet with no-stick cooking spray; set aside.

Combine potatoes with vegetable oil in large bowl; turn onto prepared baking sheet. Bake until potatoes are golden and tender, about 40 minutes.

Combine remaining ingredients in small bowl. Serve hot fries with Mayonnaise dipping sauce.