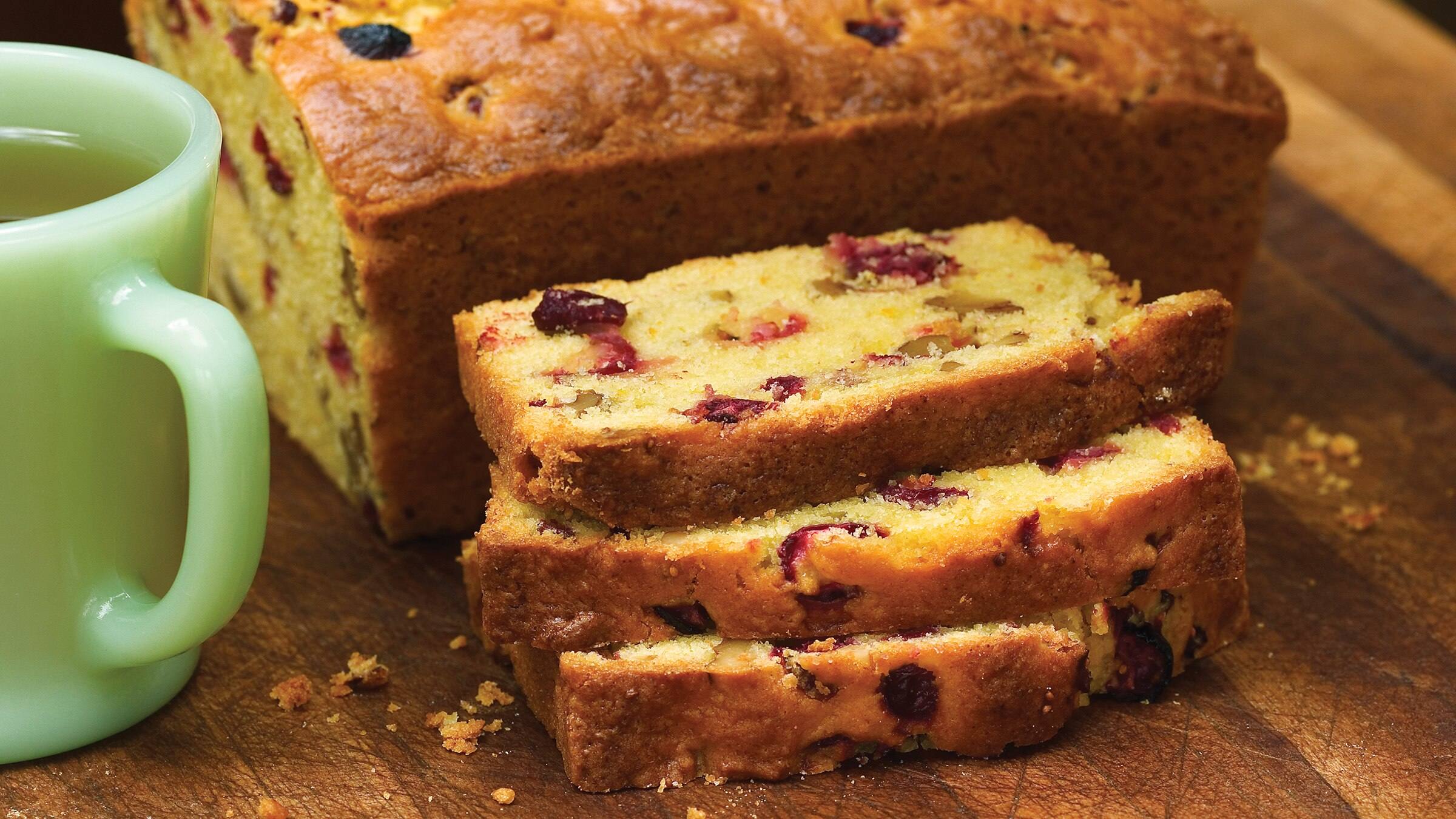 Take a peak at this cranberry orange loaf recipe, its very easy to make and packed full of flavour that will leave everyone asking for more!
INGREDIENTS
2 cups (500 mL) all-purpose flour
1 cup (250 mL) fresh or frozen cranberries, coarsely chopped
3/4 cup (175 mL) granulated sugar
1/2 cup (125 mL) walnuts, coarsely chopped
2 1/2 tsp. (12 mL) baking powder
1/4 tsp. (1 mL) salt
1 egg, lightly beaten
1 tsp. (5 mL) grated orange peel
2/3 cup (150 mL) orange juice
1/2 cup (125 mL) Hellmann's® Real Mayonnaise
METHOD
Grease an 1.5 L loaf pan. Preheat oven to 350° F (180° C).

Combine flour, cranberries, sugar, walnuts, baking powder and salt. In another bowl, beat egg, orange peel, orange juice, and Hellmann's® Real Mayonnaise until smooth. Stir into flour mixture just until moistened (batter will be stiff). Spoon into pan.

Bake in preheated oven 60 to 70 mins. Loaf is done when toothpick inserted in centre comes out clean. Cool on rack 10 mins.
Tip:
Tip: Also delicious with fresh or frozen blueberries but leave them whole.