Cheesy Garlic Pull Apart Bread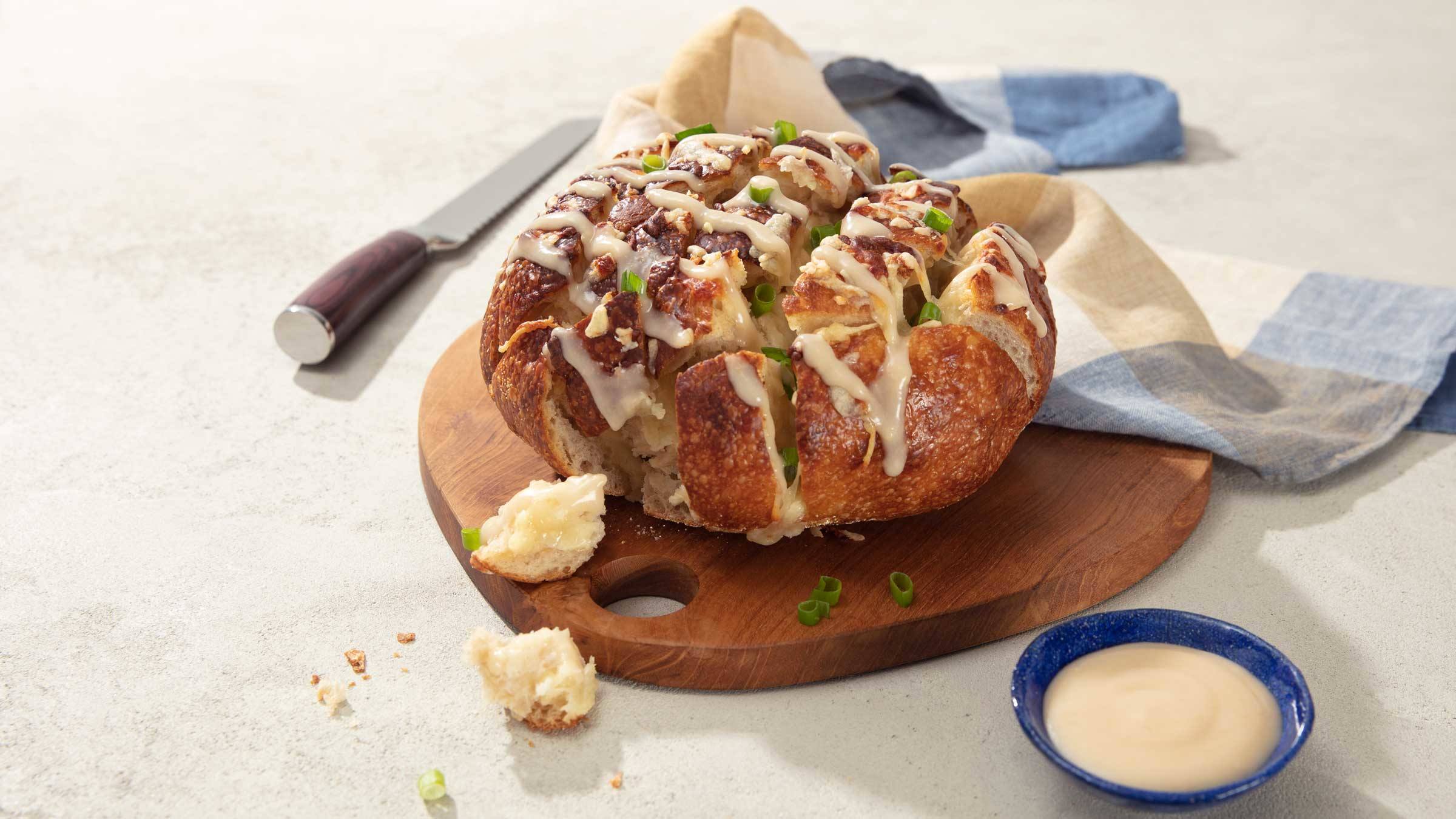 This hot crusty flavorful bread is a definite crowd pleaser!
INGREDIENTS
1 round loaf country-style bread or sour dough bread
3/4 cup (175 mL) Hellmann's® Vegan
3 cloves garlic, minced
3 cups (750 mL) shredded mozzarella cheese or vegan cheese
3 Tbsp. (45 mL) sliced green onions
METHOD
PREHEAT oven to 400°F (200°C) Cut 1-1/2-in. (4 cm) diagonal slices through bread, making sure not to cut through to bottom. Repeat on other diagonal. Loosen bread with fingers.

SQUEEZE Hellmann's® Vegan into grooves, then stuff in garlic and cheese.

ARRANGE bread on baking sheet. Bake 20 to 25 minutes or until cheese is melted and bread is heated through. Sprinkle with green onions.
Tip:
Tip: Also delicious with shredded pepper Jack cheese and chopped cilantro!