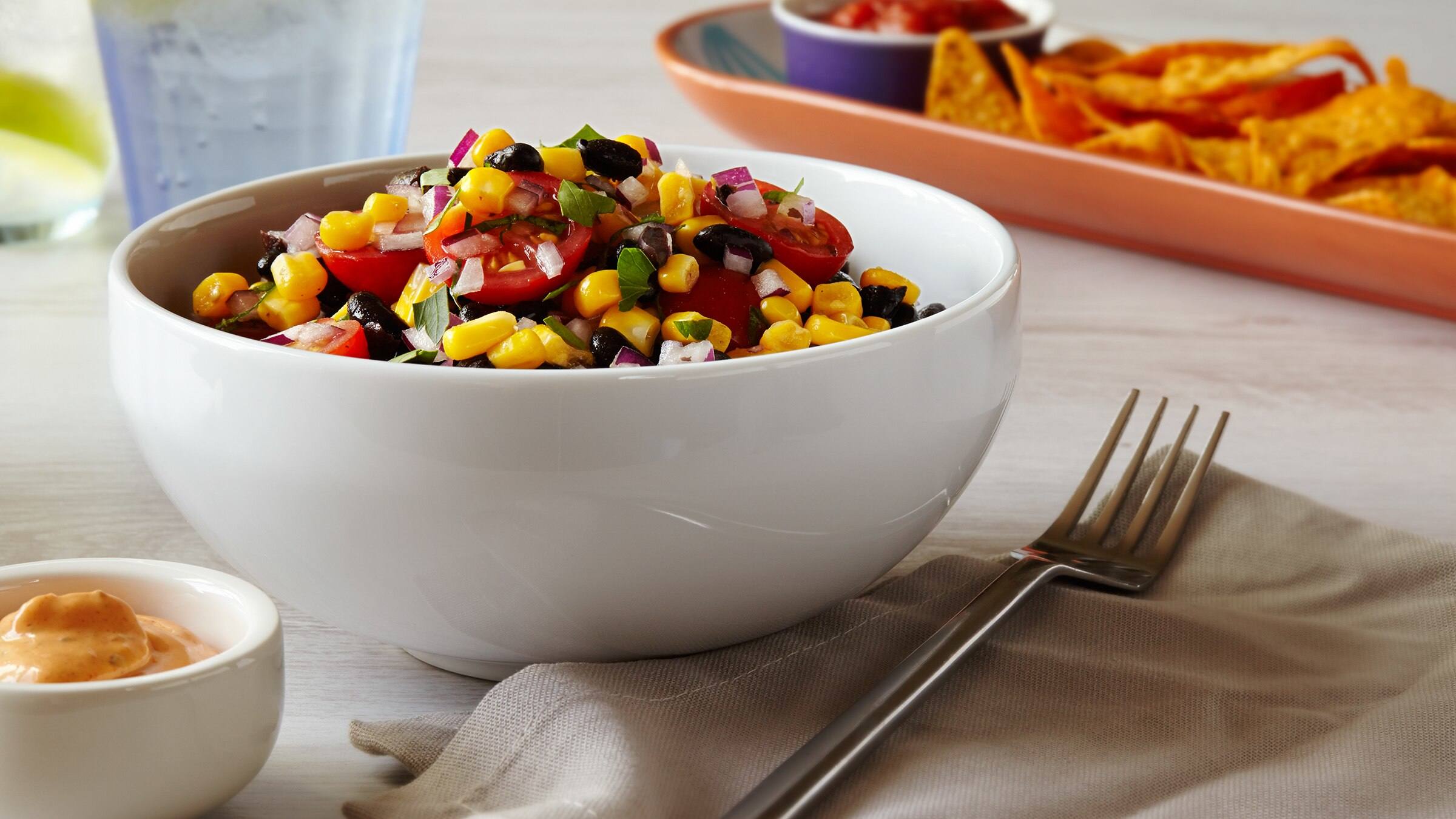 This colourful and refreshing bean salad with Hellmann's® Real Mayonnaise is perfect for lunch, or served as a side dish at picnics or BBQs.
INGREDIENTS
1/4 cup (60 mL) Hellmann's® Real Mayonnaise
2 Tbsp. (30 mL) lime juice
1 tsp. (5 mL) paprika
1/4 tsp. (1 mL) ground black pepper
1 Tbsp. (15 mL) chopped fresh cilantro
1 can (19 oz./560 mL) black beans, rinsed and drained
2 cups (500 mL) thawed frozen whole kernel corn or drained canned corn
1 cup (250 mL) halved grape tomatoes or cherry tomatoes
1 small red onion, finely chopped
METHOD
Combine Hellmann's® Real Mayonnaise, lime juice, paprika, pepper and cilantro in small bowl; set aside.

Combine beans, corn, tomatoes and red onion in medium bowl. Top with mayonnaise mixture and serve, if desired, with tortilla chips.