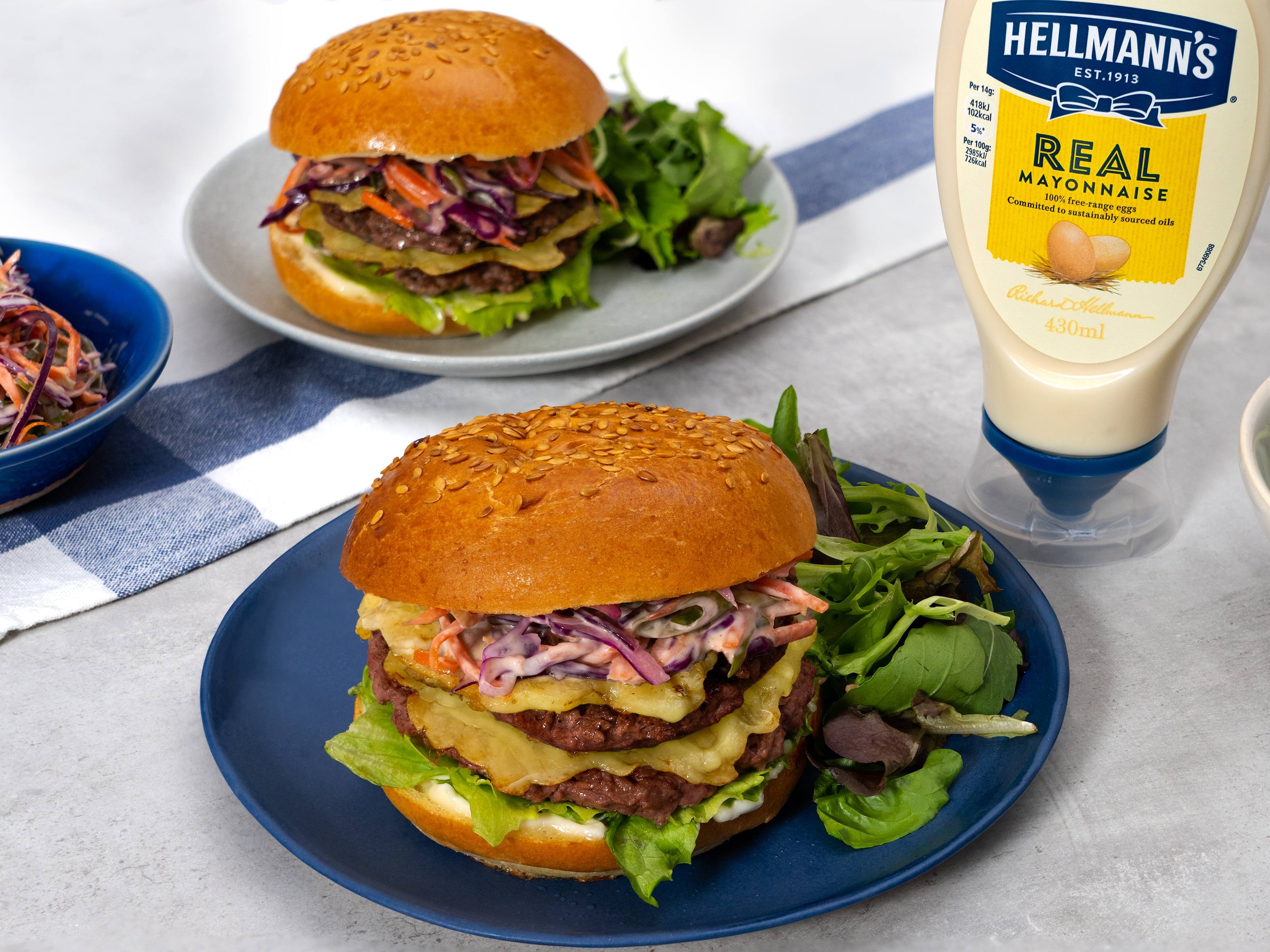 This anything goes coleslaw is a great way to clear your salad drawer and adds delicious crunch to burgers, sandwiches or the side of a BBQ plate.
INGREDIENTS
3 tbsp Hellmann's Real Mayonnaise
1/8 of a red cabbage sliced
2 spring onions sliced
1/2 large carrot julienned
lemon juice
200 grams mince
50 g grated cheddar
2 burger buns
METHOD
To make the slaw, combine the red cabbage, spring onions and carrot in a bowl with 1 tbsp Hellmann's Real Mayonnaise and a squeeze of lemon juice. Cover and set aside.

In a bowl, season the beef to taste and roll into 4 even balls. In batches of 2, place the balls in a frying man over a high heat and flatten into thin patties with the spatula.

After 1 minute, place 2 mounds of cheddar beside each patty in the pan. Allow to cook for 1 minute before flipping the patties and placing the melted cheese on top. Cook for a further 2 minutes, remove from the pan, stack both cheese patties in a bun and top with the creamy salad draw 'slaw and more Hellmann's mayo. Repeat with the remaining patties.