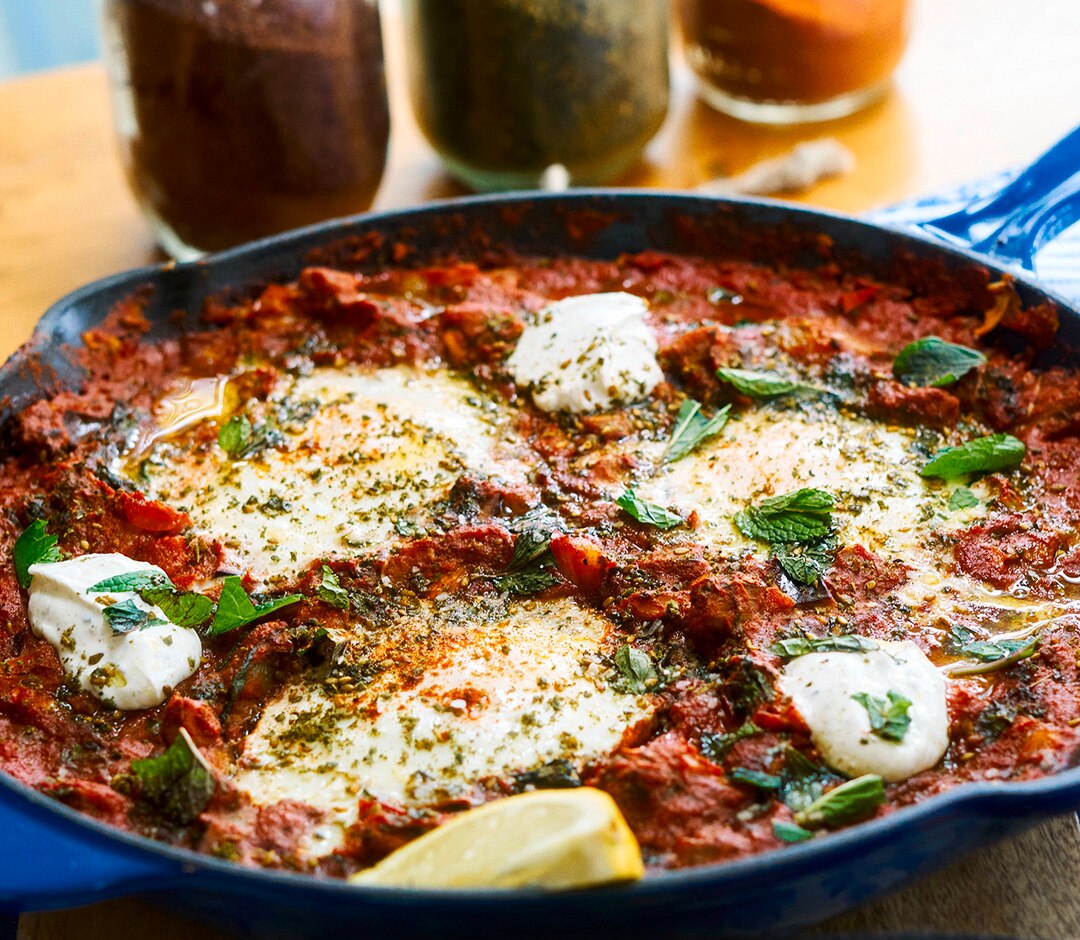 2
Use up FRUIT & VEG

GARLIC, TOMATO, BELL PEPPER, ONION
Change Ups:
GREEN PEAS, LEEK, EGG PLANT, ZUCCHINI, BRUSSEL SPROUTS
3
Choose a PROTEIN

EGGS AND/OR CHEESE
+1

Add a MAGIC TOUCH
1 TSP OF HELLMANN'S REAL MAYONNAISE WITH HERBS & SPICES
Change Ups:
SOUR CREAM, YOGHURT
DIRECTIONS
Quickly fry up 1 cup of chopped vegetables and 1 tbsp of gralic in oil.
Add 1 or 1 1/2 cup of chopped or pureed tomatoes and spices.
Make pockets in the sauce, crack anegg (4 or 5 eggs) in each of them and season with salt & pepper.
Cover and simmer for 5mins or until the eggs are cooked.
Add magic touch and finish with herbs and spices. Serve with toasted bread and rub with garlic.
CHEF'S TIP
Any tomatoes you have at home will do! Puree, chopped, canned or fresh.
JOIN FRIDGE NIGHT MISSION TO ACCESS ALL 20 FLEXIPES NOW
Search by ingredient
Make tasty meals with leftovers
Complete weekly challenges
Unlock coupons
FLEXIPES QUICK GUIDE
Access Key Mission Elements
Get started with 12 Fun & Fast Flexipes