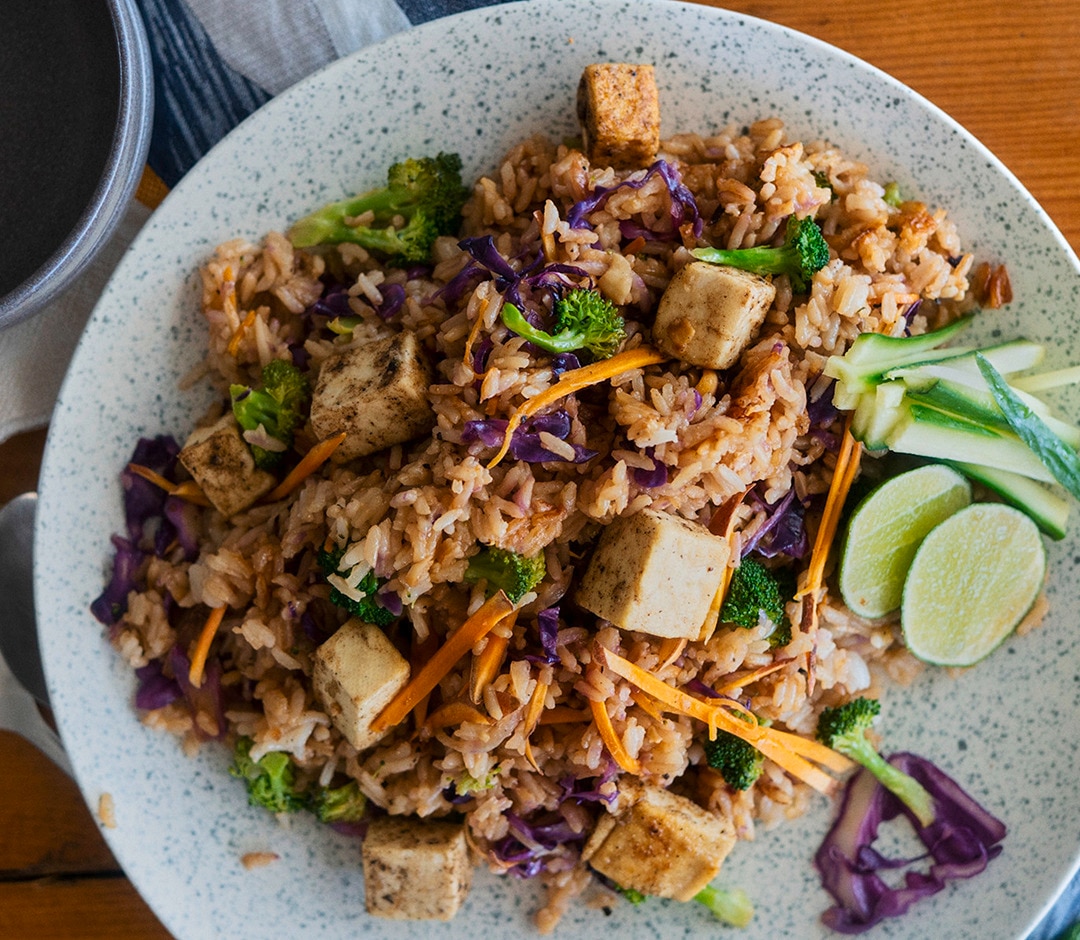 2
Use up FRUIT & VEG

BROCCOLI FLORETS, PEPPER, ONION
Change Ups:
CARROTS, CABBAGE, CELERY
3
Choose a PROTEIN

CHICKEN OR TOFU
Change Ups:
PORK, FISH
+1

Add a MAGIC TOUCH
2-3 TBSP SOY SAUCE, FARLIC & SPRING ONIONS
Change Ups:
SESAME OIL
DIRECTIONS
Fry 2-3 cups of vegetables and 1lb of chopped protein.
Add 1 1/2 cups of cooked rice.
Mix gently and add magic touch to your taste.
CHEF'S TIP
This flexipe is perfect for using up leftover boiled rice from the previous day!
JOIN FRIDGE NIGHT MISSION TO ACCESS ALL 20 FLEXIPES NOW
Search by ingredient
Make tasty meals with leftovers
Complete weekly challenges
Unlock coupons
FLEXIPES QUICK GUIDE
Access Key Mission Elements
Get started with 12 Fun & Fast Flexipes