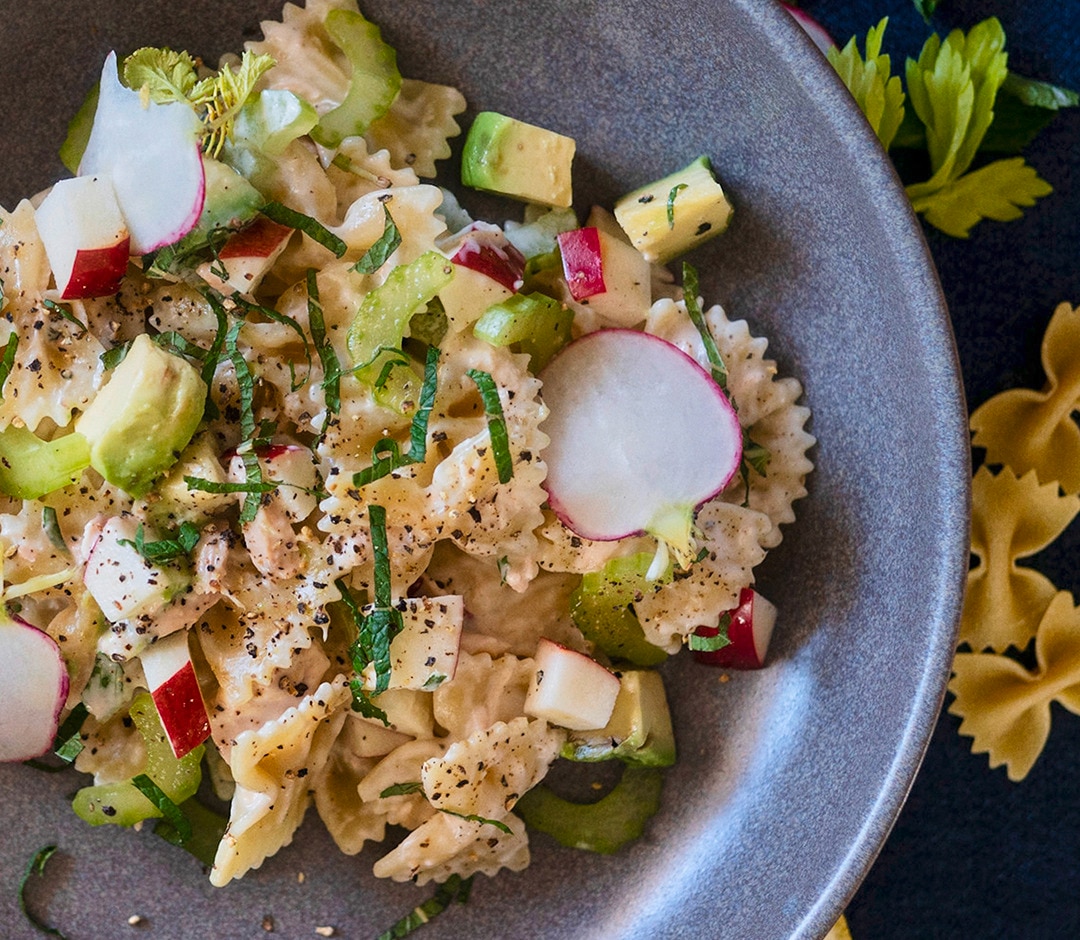 2
Use up FRUIT & VEG

CABBAGE, CELERY, APPLE
Change Ups:
TOMATO, ONION, GREEN BELL PEPPER
3
Choose a PROTEIN

CANNED TUNA OR CHICKPEAS
+1

Add a MAGIC TOUCH
5-6 TBSP OF HELLMANN'S REAL MAYONNAISE
Change Ups:
YOGHURT & GARLIC POWDER & DRY OREGANO OR THYME
DIRECTIONS
Cook 3 cups of pasta in salted boiling water. If you want to include cooked vegetables, boil them in the same pasta water for the last 3-5 minutes, or until tender.
Add drained pasta to bowl along with your 2-3 cups of chopped fruit & veg and 1 cup of protein.
Pour the magic touch over the top and toss to evenly coat. Season with salt and pepper to taste.
CHEF'S TIP
Use a kettle to boil the water to reduce cooking time.
JOIN FRIDGE NIGHT MISSION TO ACCESS ALL 20 FLEXIPES NOW
Search by ingredient
Make tasty meals with leftovers
Complete weekly challenges
Unlock coupons
FLEXIPES QUICK GUIDE
Access Key Mission Elements
Get started with 12 Fun & Fast Flexipes