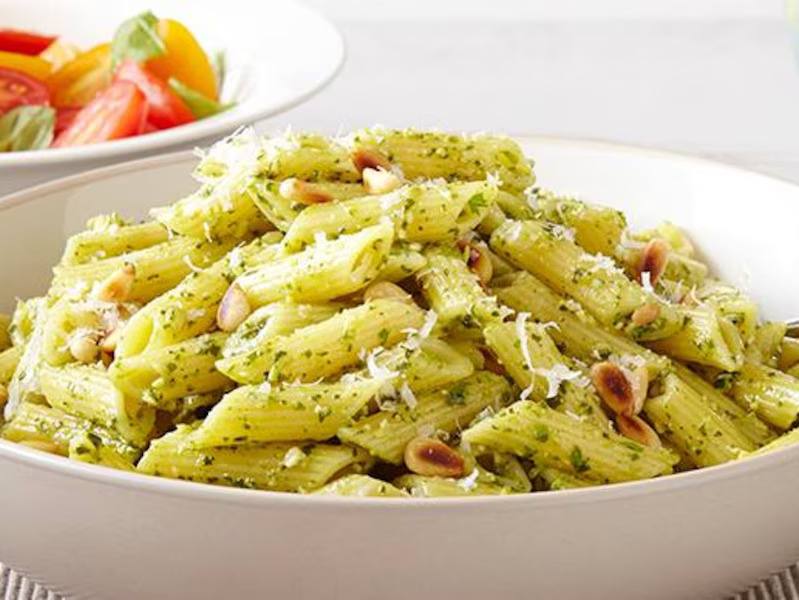 This is a slight variation on a classic Italian dish. This Pasta Salad is perfect for a quick lunch, & provides a taste of La Bella Vita, wherever you are.
INGREDIENTS
350 g penne pasta
3 tablespoons pesto
4 tbsp Hellmann's Real Mayonnaise
juice of 1 lemon
1/2 teaspoon ground black pepper
2 tablespoons grated Parmesan
2 tablespoons pine nuts
METHOD
Cook the pasta until al dente following the instructions on the packet. For penne, around nine to eleven minutes usually does the trick.

Drain in a colander, tip the cooked penne into cold water, and then drain in the colander once again so that the penne cools.

Take the pine nuts, and toast on a non-stick frying pan on a medium high heat, using no oil.

Stir the pesto and Hellmann's Real Mayonnaise into the cool penne along with the lemon juice and black pepper.

Serve in a bowl, sprinkle with parmesan, and garnish with the toasted pine nuts.

Allow yourself a quick snooze.