Mediterranean Grilled Cheese Sandwich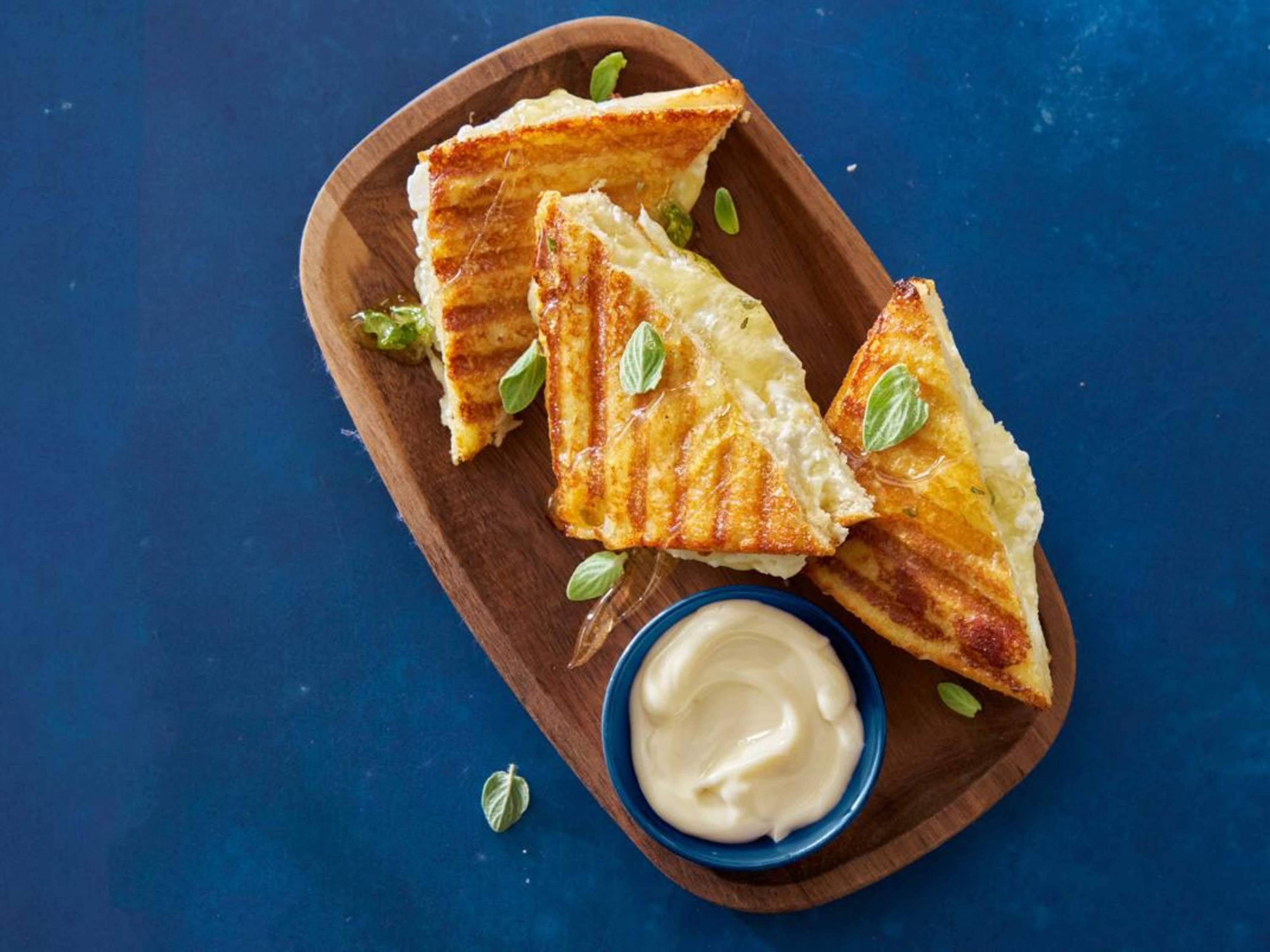 The white bread is spread with the Hellmann's Mayonnaise. The main ingredient in mayonnaise is oil, so it gives it a golden glow, stops it sticking.
INGREDIENTS
2 tbsp runny honey
1 handful fresh oregano
2 slices white bread crusts cut off
75 g grated mozzarella
75 g feta crumbled
2 tbsp Hellmann's Real Mayonnaise
METHOD
In a small saucepan, melt together the honey with the oregano leaves for a few minutes on a low heat. Set aside to infuse whilst you construct the sandwich.

Take one slice of bread and place the cheese on top. Brush the whisked egg around the edges of each slice of bread, and then place another slice of bread on top. Push down with your fingers to create a firm seal all around the edges.

With a pastry brush, liberally brush each of the outside surfaces of the bread with Hellmann's Mayonnaise. Carefully place on the grill and cook on each side for 1-2 minutes, until the bread has become golden, a little charred and crispy.

Remove from the grill and pour over the oregano honey across the sandwich. Cut in half and eat immediately.