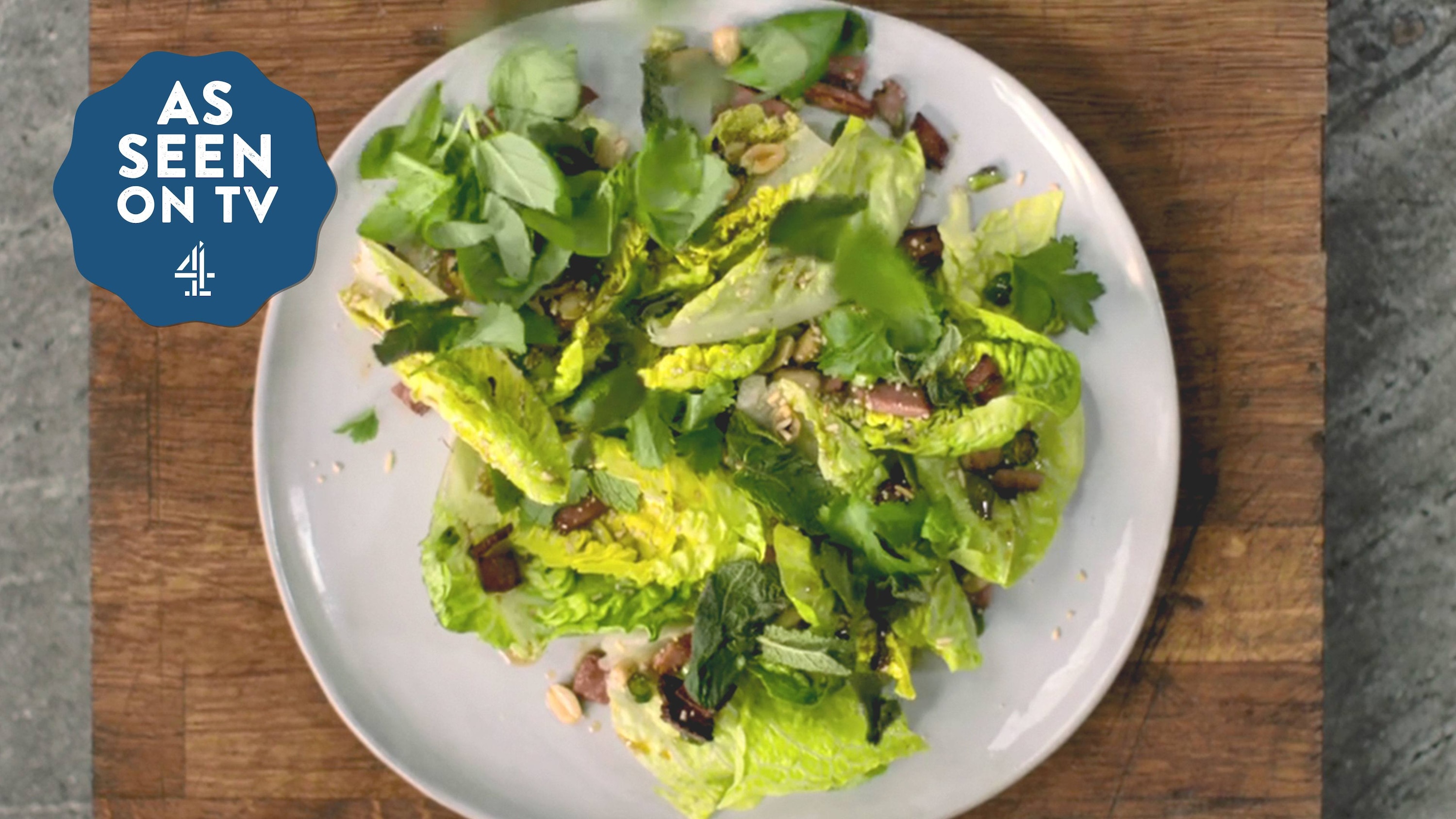 As seen on Channel 4's Cook Clever Waste Less. This recipe for a delicious leftover larb salad is the perfect way to use up any sandwich meat you might have in your fridge.
INGREDIENTS
Around 150 g leftover ham (Any leftover meat can be used)
1 tbsp raw rice (ideally sticky or jasmine)
1 fresh green bird's eye chilli
1 lime juiced and zested
1 tbsp fish sauce
1 tbsp honey
2 spring onions sliced
small bunch of mint roughly torn
small bunch of coriander roughly torn
handful roasted salted peanuts
METHOD
Finely dice the sandwich meat.

Toast the rice in a medium frying pan until lightly brown and nutty, around 5-10 minutes. Leave to cool before grinding to a powder in a pestle and mortar or blender.

Add the lime zest and juice to a bowl along with the honey and fish sauce. Stir to combine.

Add a tablespoon of oil to a frying pan on a medium high heat and add the chopped meat and chilli. Fry until the meat is crisping up. Remove from heat and add straight to the bowl of dressing.

Add the sliced spring onions and the ground, toasted rice, toss everything together, add half the herbs and peanuts and toss again.

Serve a pile of the larb with the extra herbs, sticky rice and a dressed salad, mango would be particularly good.