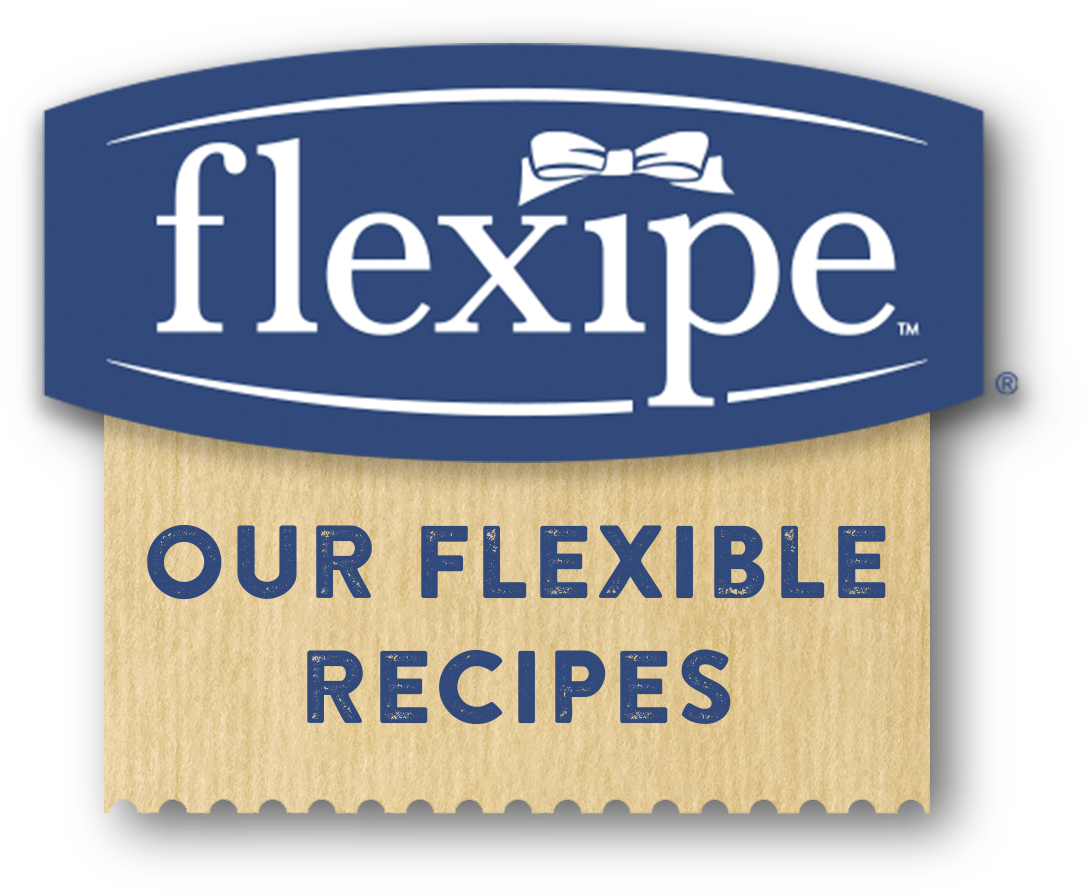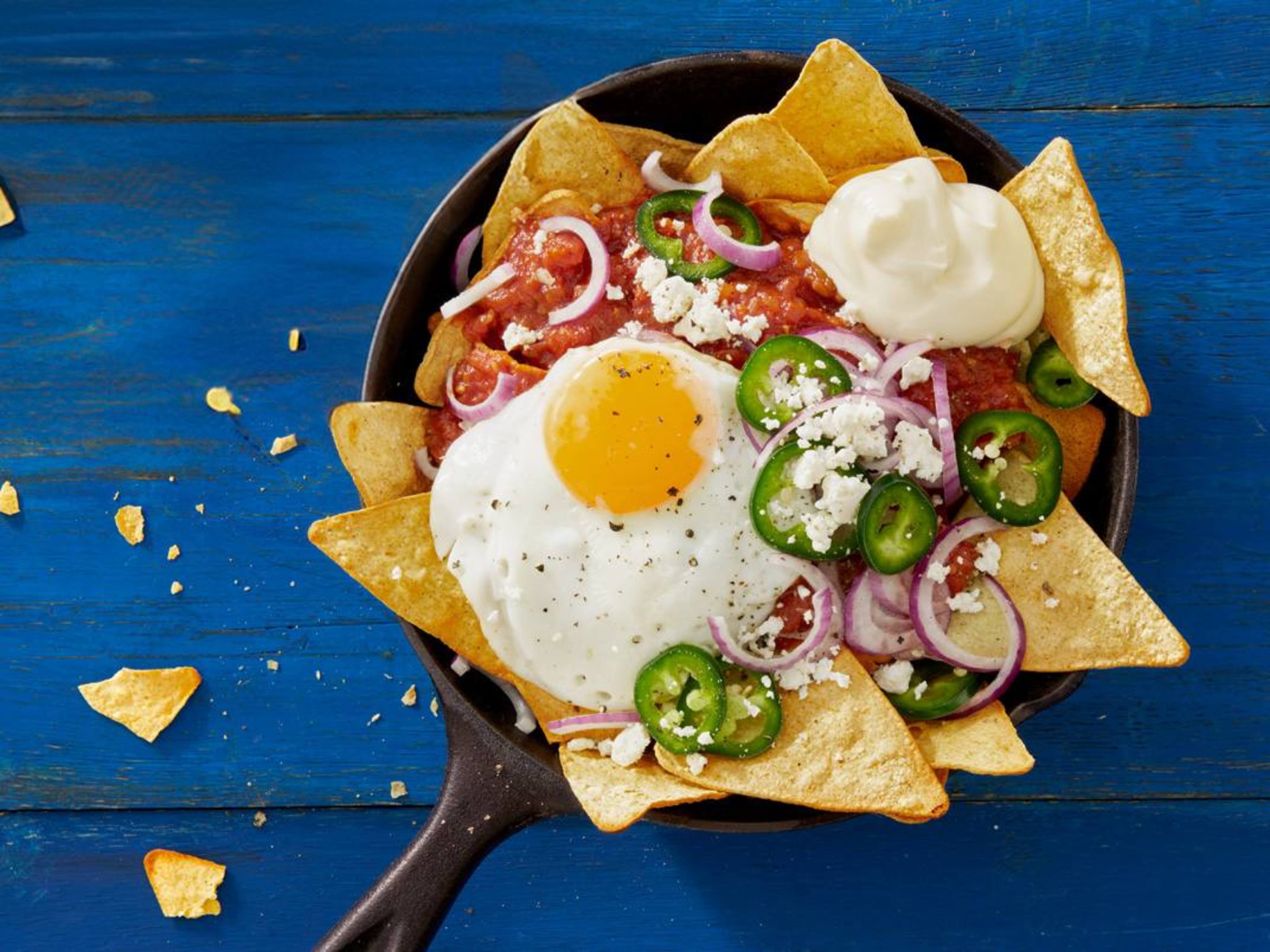 Pick a BASE
Use up FRUIT & VEG
Choose a PROTEIN
Add a MAGIC TOUCH
Flexipes are flexible recipes that are quick and easy to make with the food you already have.
These chilaquiles tortillas go well with any leftover veggies you may have.
INGREDIENTS
Pick a Base
Corn tortillas or tortilla chips
Use up your fruit & veg
Onions, jalepeno, garlic or any other leftover vegetables
Add an optional protein
eggs, shredded chicken, turkey, beef, or pork
Add a magic touch
Queso fresco, epazote, red onionn, crema fresca or sour cream
Advice
Nutritional values may vary based on your choice of ingredients and serving size.
METHOD
Cut tortillas into wedges and fry them in hot oil until crisp.

Use bottled salsa or make a salsa by cooking tomatoes, peppers, onion, garlic and seasonings with some water until tender. Puree in blender.

Then bring salsa to a simmer and submerge fried tortillas into it. Cook for a few minutes until heated through.

Serve with warmed protein or fried eggs. Add the magic touch.
Serve with rice and beans on the side for a hearty meal. 
Flexipes are recipes that are quick & easy to make, and delicious to eat. Made from food you already have! Get more inspiration to reduce food waste with fun weekly challenges and recipes with our Fridge Night app. Read more on this via this link.