Greek Style Chicken Gyros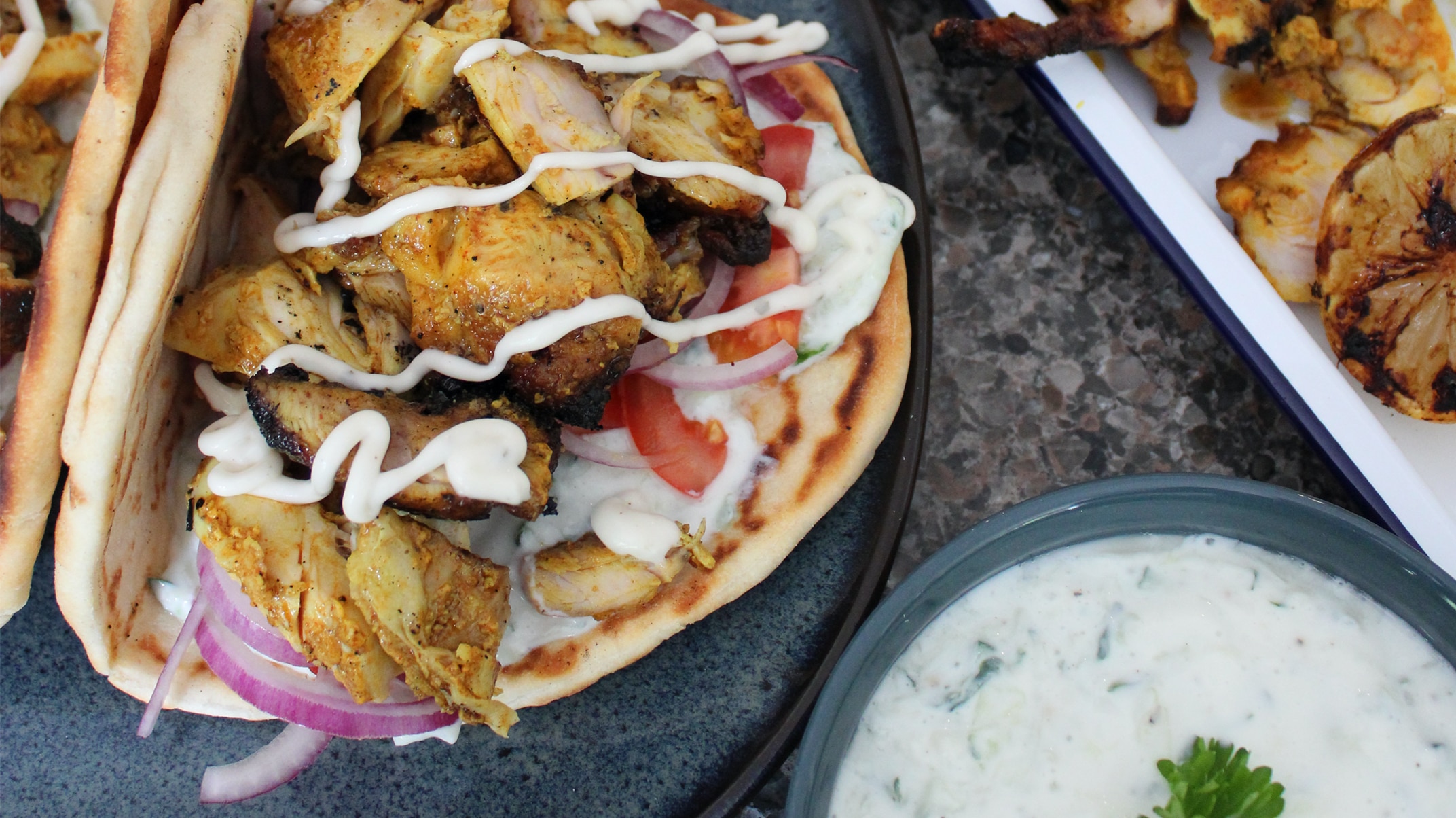 Recreate your summer holiday plans at home with our delicious homemade Greek Gyros! #StaycationBBQ
INGREDIENTS
3 tbsp Hellmann's Real Mayonnaise
Hellmann's Garlic And Herb Sauce
2 tsp turmeric powder
2 tsp paprika powder
1 tsp ground cayenne pepper
2 tsp cumin
pinch cinnamon
1.2 kg boneless chicken thighs
1 large white onion
6 flatbreads
2 large chopped tomatoes
1 sliced red onion
tzatziki sauce
METHOD
To make the marinade, combine turmeric, paprika, cumin, cayenne pepper and cinnamon in a bowl. Add the chicken thighs, season, and leave to marinate for at least 1 hour.

Place one half of the onion on the bottom of some kebab skewers and use this as a base. Slide the chicken thighs onto the skewers rotating the angle as you place them. Then add the other half of the onion onto the top of the skewer.

Set a barbecue to cook at medium-high heat and cook for 1.5 hours, checking regularly. Increase the heat towards the end of the cooking time for increased charring.

When the chicken is cooked remove from the barbecue and slice straight off the skewer. Serve in a Greek flatbread with tzatziki, chopped tomato, and red onion. Top with Hellmann's Garlic and Herb sauce and enjoy!