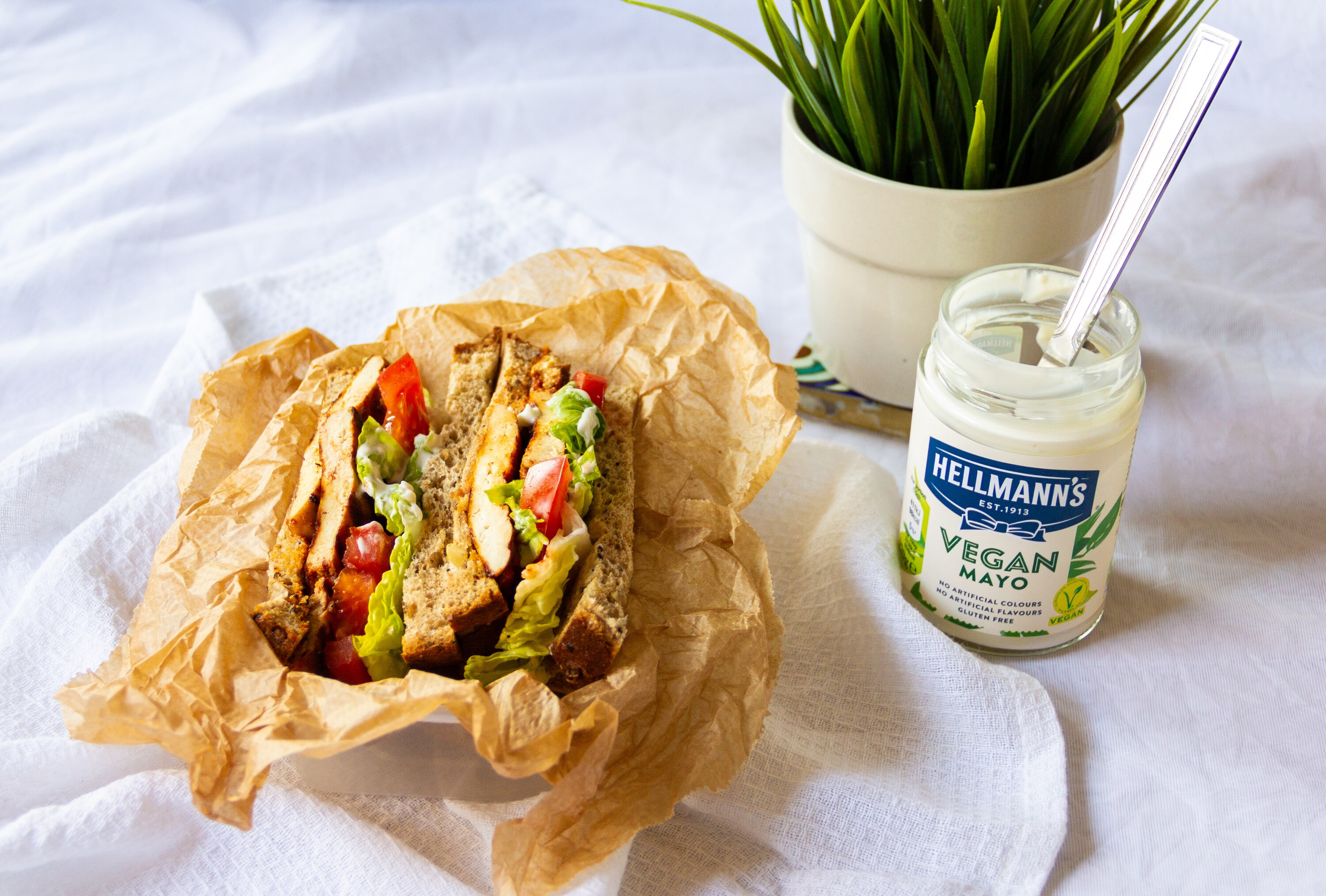 These tofu bacon BLT sandwiches make a super satisfying lunch or brunch.
INGREDIENTS
300 grams extra firm tofu, pressed to remove excess liquid and cut into thick slices
2 tablespoons soy sauce
1 tablespoon smoked paprika
1 tablespoon maple syrup
1 tablespoon tomato puree
1/4 teaspoon sea salt
1/4 teaspoon black pepper
1 tablespoon olive oil, for cooking
4 slices seeded wholemeal bread, or bread of your choice
1 small gem lettuce
1 large tomato, sliced
1 tablespoon Hellmann's® Vegan mayo
METHOD
Mix the tofu marinade ingredients together in a container, add the tofu and coat evenly. Cover and place in the fridge for at least 30 minutes to marinade (or overnight, if possible)

Heat the olive oil in a griddle pan or frying pan over a medium heat. Place the tofu slices into the pan and cook for around 8 minutes until crispy, turning occasionally.

Meanwhile, spread the mayo on one side of each slice of bread

To assemble the sandwiches, layer the tofu, tomato and lettuce between two slices of bread. Add extra mayo on top of the filling, if desired.