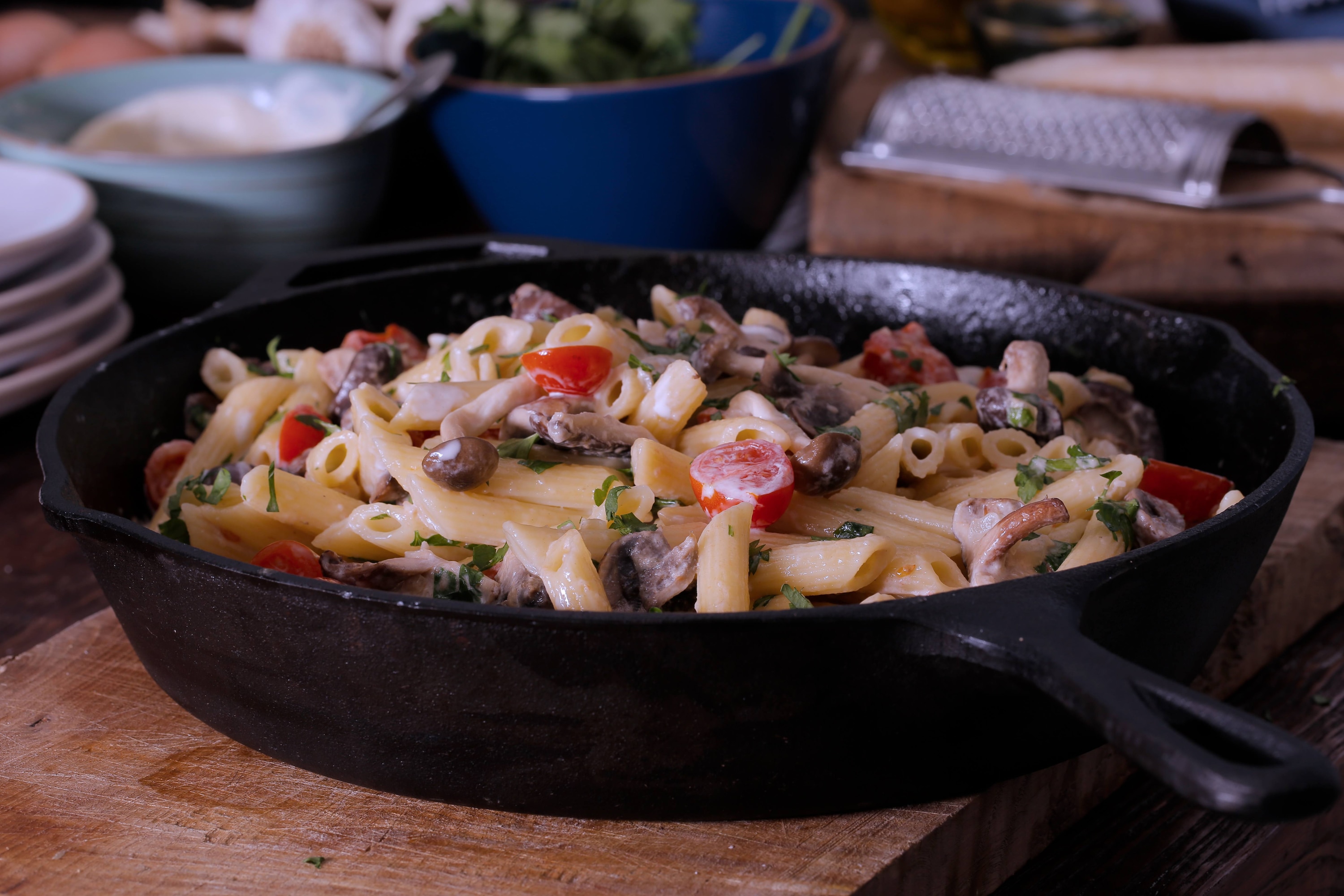 Penne Al Funghi Porcini is famously Pierce Brosnan's favourite dish. We've created a little variation on that classic.
INGREDIENTS
350 g penne pasta
4 teaspoon Hellmann's Light Mayonnaise
250 g cherry tomatoes
250 g mushrooms
1 onion
250 ml semi-skimmed milk
2 tablespoon chopped fresh parsley
2 tablespoons oil
30 gram grated Parmesan cheese
METHOD
Cook the pasta according to the pack instructions and drain using a colander.

Finely dice the onion, roughly chop the mushrooms and cut each cherry tomato in half.

Sweat the chopped onion in a non-stick frying pan with the oil until they soften and begin to turn brown. Add the mushrooms and fry until they also soften and brown.

In a jug, whisk the milk with the mayonnaise until there are no lumps, then add to the pan.

Add the cherry tomatoes to the sauce and heat through.

Stir in the cooked and drained pasta. Garnish with parsley and some grated parmesan cheese, then serve.