SUSTAINABLY SOURCED INGREDIENTS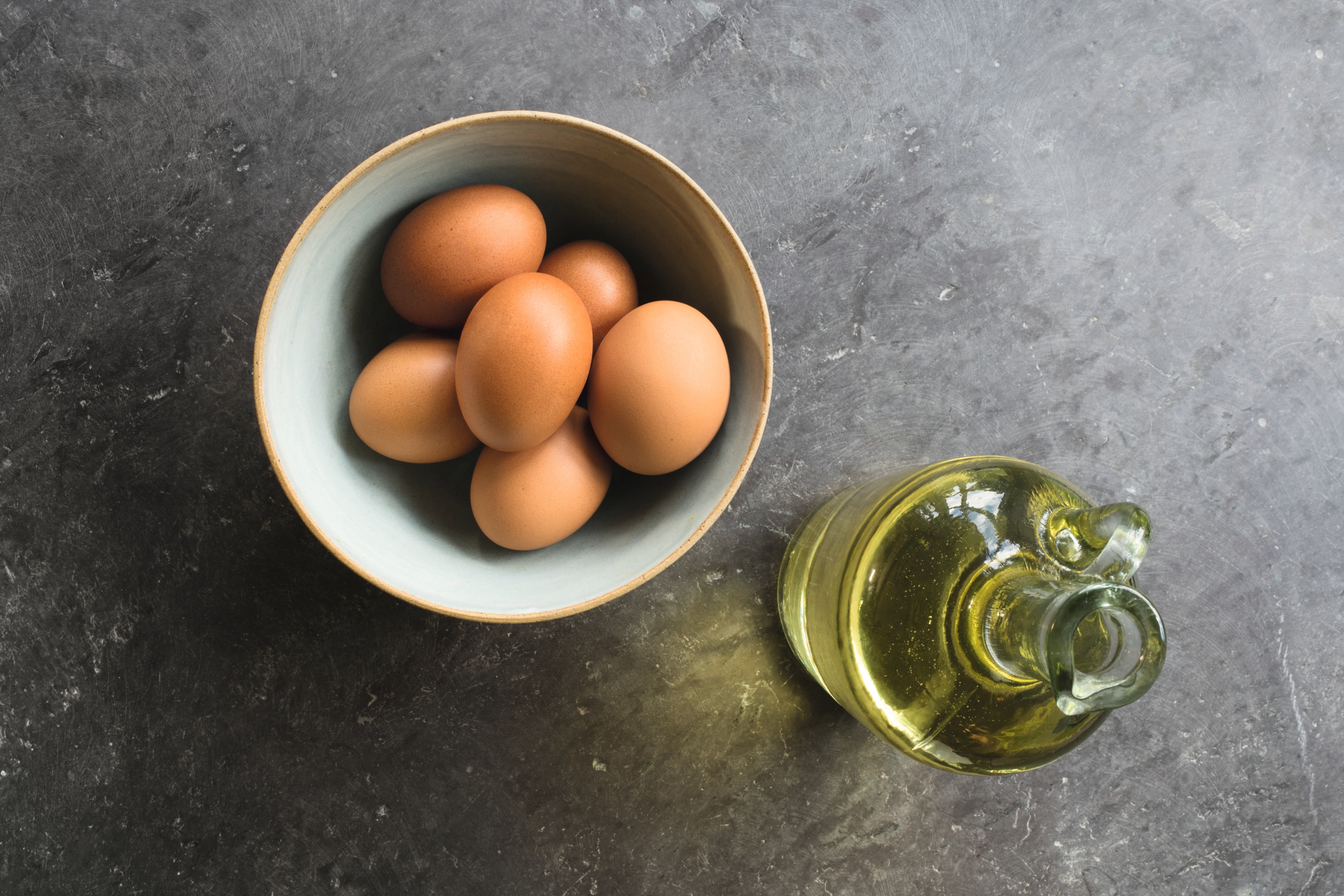 More than 100 years after Richard Hellmann opened his Deli in New York, we continue to use quality ingredients to craft the highest quality mayonnaise and sauces. We are committed to sourcing our ingredients from sustainable sources because we know that we need to make products that not only taste good, but do good and don't cost the earth.
Our goal: 100% sustainably sourced oils and 100% cage free eggs.
Oils: In the UK, we are fully committed to crafting great tasting products using high quality ingredients and are proudly committed to responsibly and sustainably sourcing our oils. This means we are working with suppliers to ensure that the farms we work with are dedicated to sustainable and responsible farming practices that preserve and protect the land. We work to ensure the farmers who grow the crops to make our oils are verified as sustainable sourcing partners, which means they are compliant with our Sustainable Agriculture Code.
Our sourcing of sustainable rapeseed oil is based on a self-assessment approach, following our Sustainable Agriculture Code (SAC) and based on a mass balance supply chain. Mass balance allows for mixing self-assessed, sustainably sourced rapeseed oil, which we can track back to its origin, with conventional rapeseed oil. This approach encourages the industry to move towards sustainable farming practices without the additional complexity associated with segregating smaller quantities of material. Importantly, it helps to build the necessary economies of scale for mainstream adoption.
WHAT DOES SUSTAINABLY SOURCED MEAN?
- Sustainably sourced agriculture means growing food in ways which sustain the soil, minimise water and fertiliser use, protect biodiversity and enhance farmers' livelihoods. When we began working on this issue there was no agreed definition. So we pioneered our Sustainable Agriculture Programme and have since developed detailed guidelines for key crops which we require all our suppliers to follow. We are committed to sourcing 100% of our key ingredients (or: oils, eggs and tomatoes) sustainably. You can find more information on the Unilever Sustainable Agriculture code and learn more about Unilever's approach to sustainability here.
WHAT IS THE SUSTAINABLE AGRICULTURE CODE?
- The basis for the Unilever sustainable sourcing program is the Unilever Sustainable Agriculture Code (SAC). The Code defines sustainable agriculture by providing guidelines referring to the following 11 topics: agrochemicals and fuels; soils; water; biodiversity; energy; waste; social and human capital; animal welfare; value chain and local economy; continuous improvement and metrics.
- The suppliers and farmers behind Hellmann's ingredients become Unilever verified as sustainable sourcing partner when they are compliant with either:
1. The principles of Unilever SAC
2. Third party certification standards formally recognized by Unilever as compliant with our internal principles and practices of sustainable agriculture
Want more articles like this?
Sign up here for our newsletters that keep you informed on what we do!