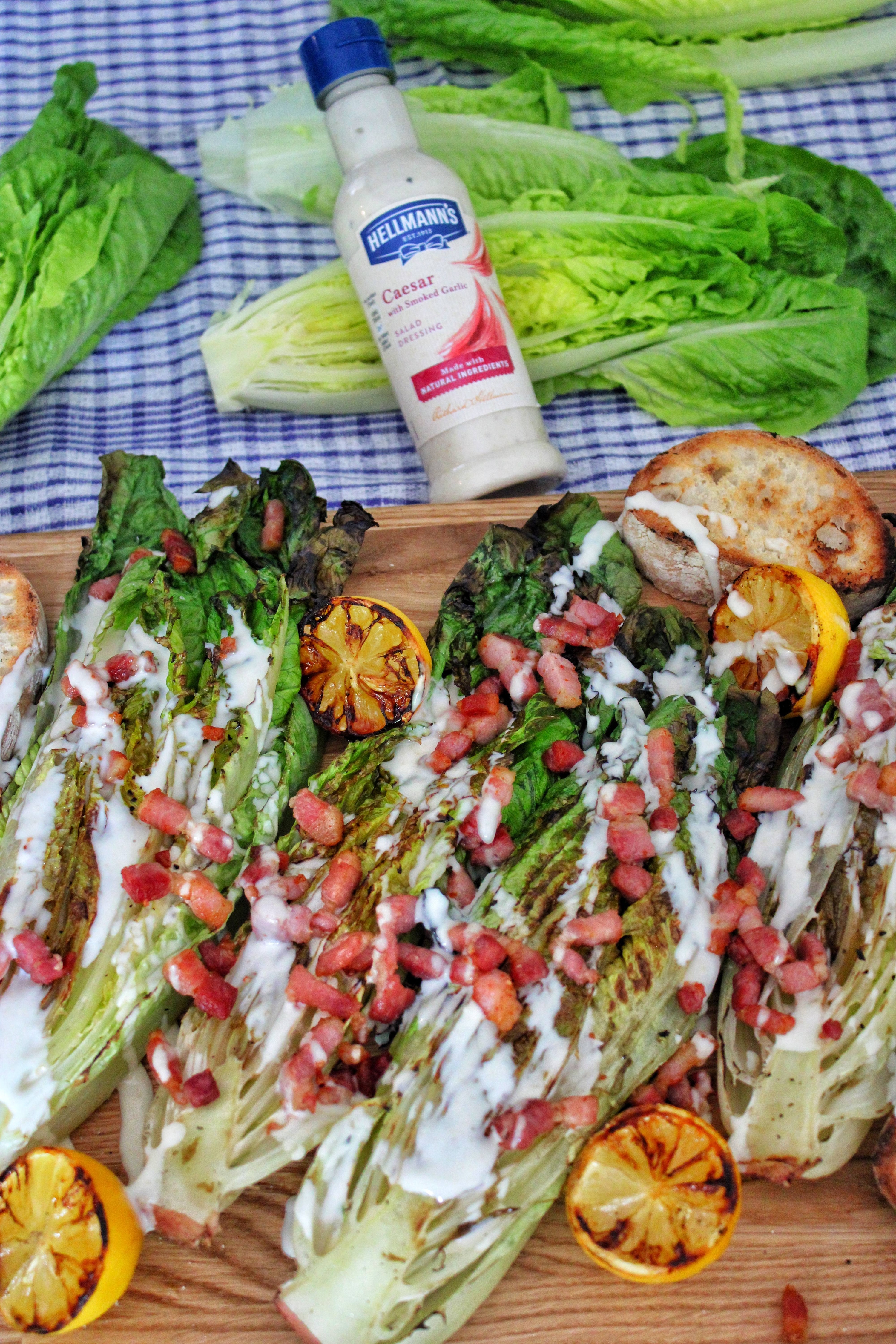 Recreate your summer holiday plans at home with our delicious homemade Italian BBQ Caesar Salad! #StaycationBBQ
INGREDIENTS
150 ml Hellmann's Caesar Salad Dressing
200 g smoked bacon lardons
2 romaine lettuce
drizzle olive oil
METHOD
Preheat the barbecue to a high heat.

Add smoked bacon lardons into a skillet pan with olive oil and place onto the barbecue. Cook until crispy stirring often, 10 minutes approximately.

Slice in half the lemons and grill flesh side down until caramelised.

Slice longways, in two the romaine lettuces. Brush with olive oil, season and add to the grill. Grill for 2-3 minutes on each side until charred. Continue to brush with olive oil and season.

To serve, place lettuce onto a tray with lemon and top with the crispy lardons. Then drizzle the Hellmann's Caesar with Smoked Garlic salad dressing all over. Enjoy with some fresh bread!