REVEALED: TOMMY FURY'S HEAD HAS BEEN TURNED IN 'SAUCY' NEW VIDEO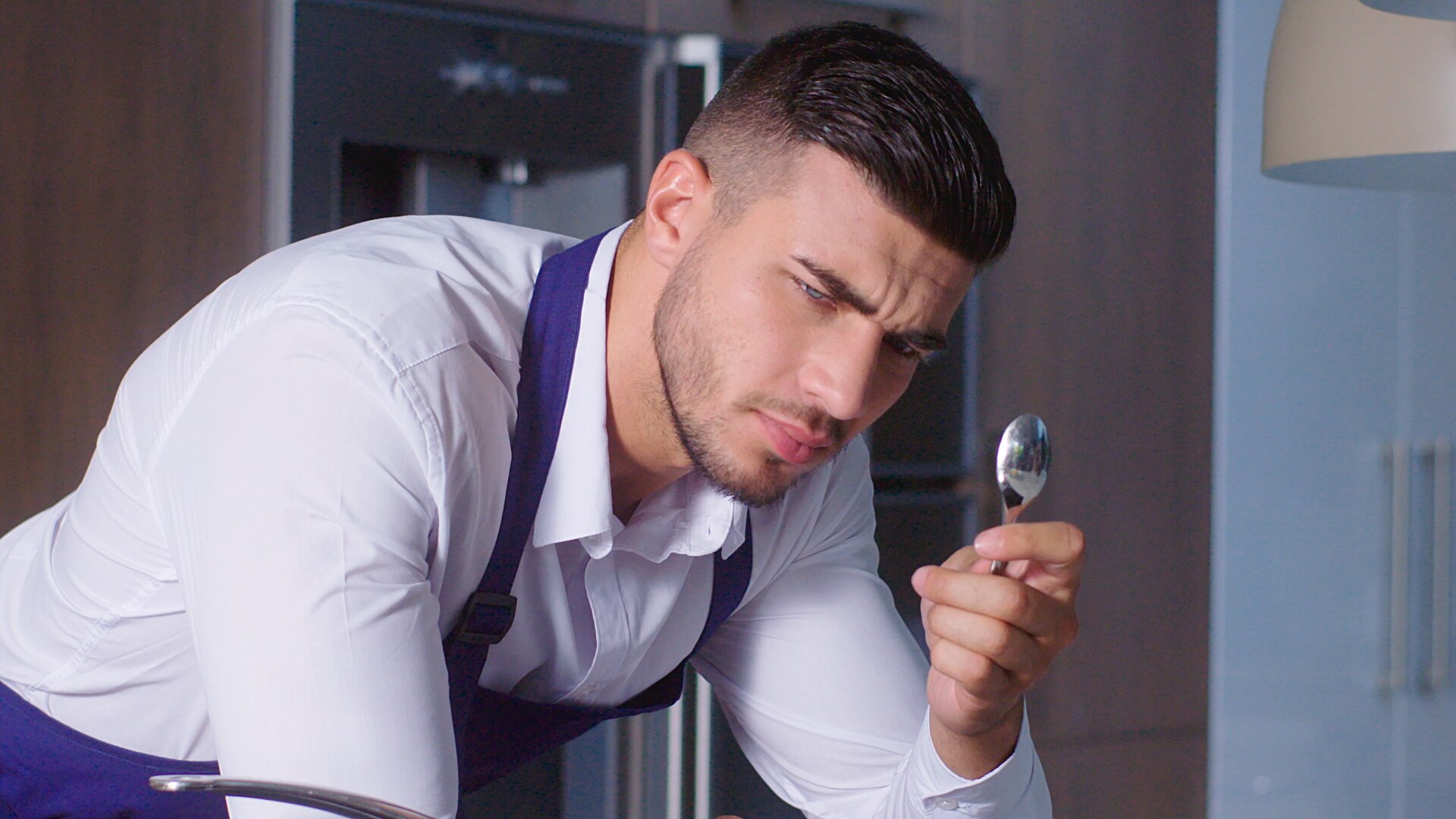 REVEALED: TOMMY FURY'S HEAD HAS BEEN TURNED IN 'SAUCY' NEW VIDEO
LOVE ISLAND STAR, TOMMY FURY, HAS 'COUPLED UP' WITH HELLMANN'S, FOLLOWING HIS CONFESSION THAT HE CONSUMED A "BUCKETFUL" OF MAYONNAISE EVERY DAY IN THE VILLA.
TOMMY'S HEAD HAS BEEN TURNED...
play video
FOLLOWING A LONG HOT SUMMER, WHICH SAW THE NATION HOOKED ON HIS NEW RELATIONSHIP WITH MOLLY-MAE – THE BOXER WAS SAID TO HAVE SUPPOSEDLY PLACED ALL OF HIS EGGS IN ONE BASKET...
Controversially, the new video reveals the thing that truly makes his heart flutter, as he prepares a delicious dinner for his expectant date, stating how "you were the only one I had my eye on from the start."
The video sees a sultry Tommy navigate his way around the kitchen, putting his amateur culinary skills to the test by chopping, slicing and seasoning a dish for his one true love. With a flirtatious wink, he reveals that "my gut told me that you were the one for me."
Unable to produce a gourmet meal, Tommy takes a seat at the table and reveals his labour of love – a plate of pillowy chips with lashings of mayo, stating: "I'm sorry, it's all I've got."
At this moment, his dinner date and the thing that has truly turned the professional boxer's head is revealed – Molly Mayo.
WANT MORE ARTICLES LIKE THIS?
Sign up here for our newsletters that keep you informed on what we do!