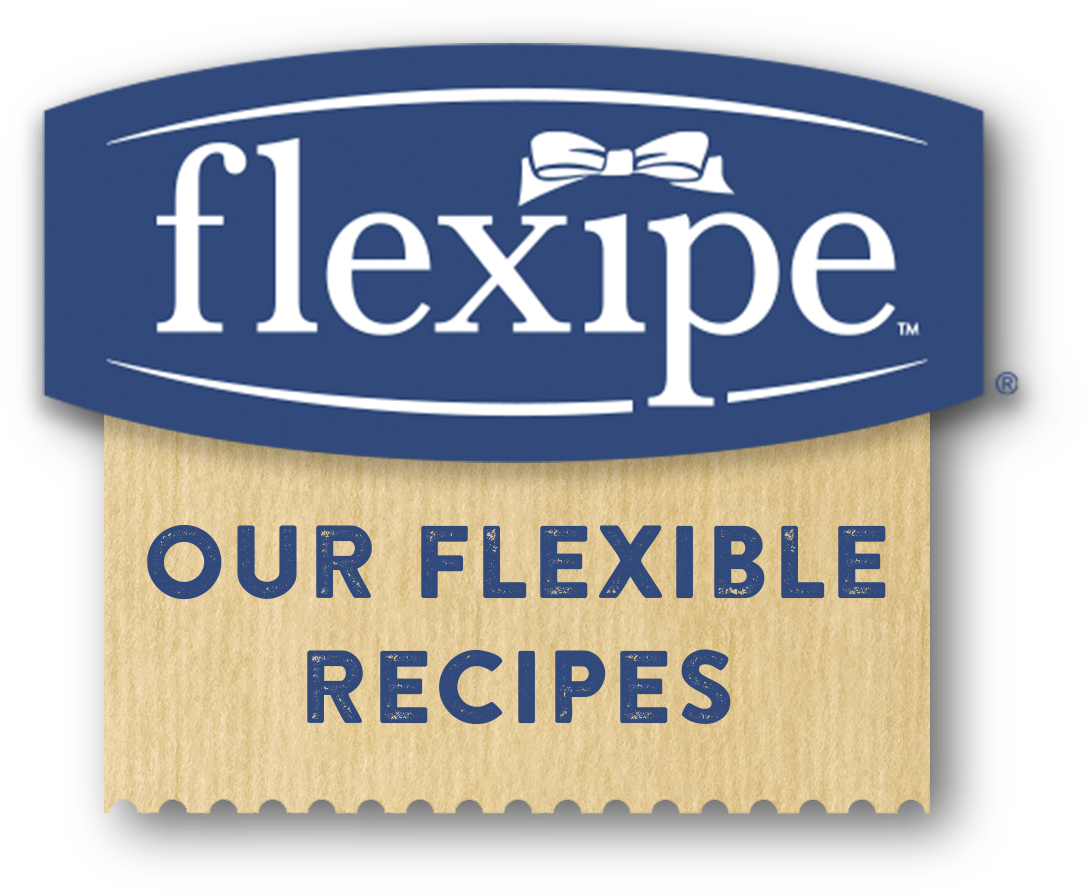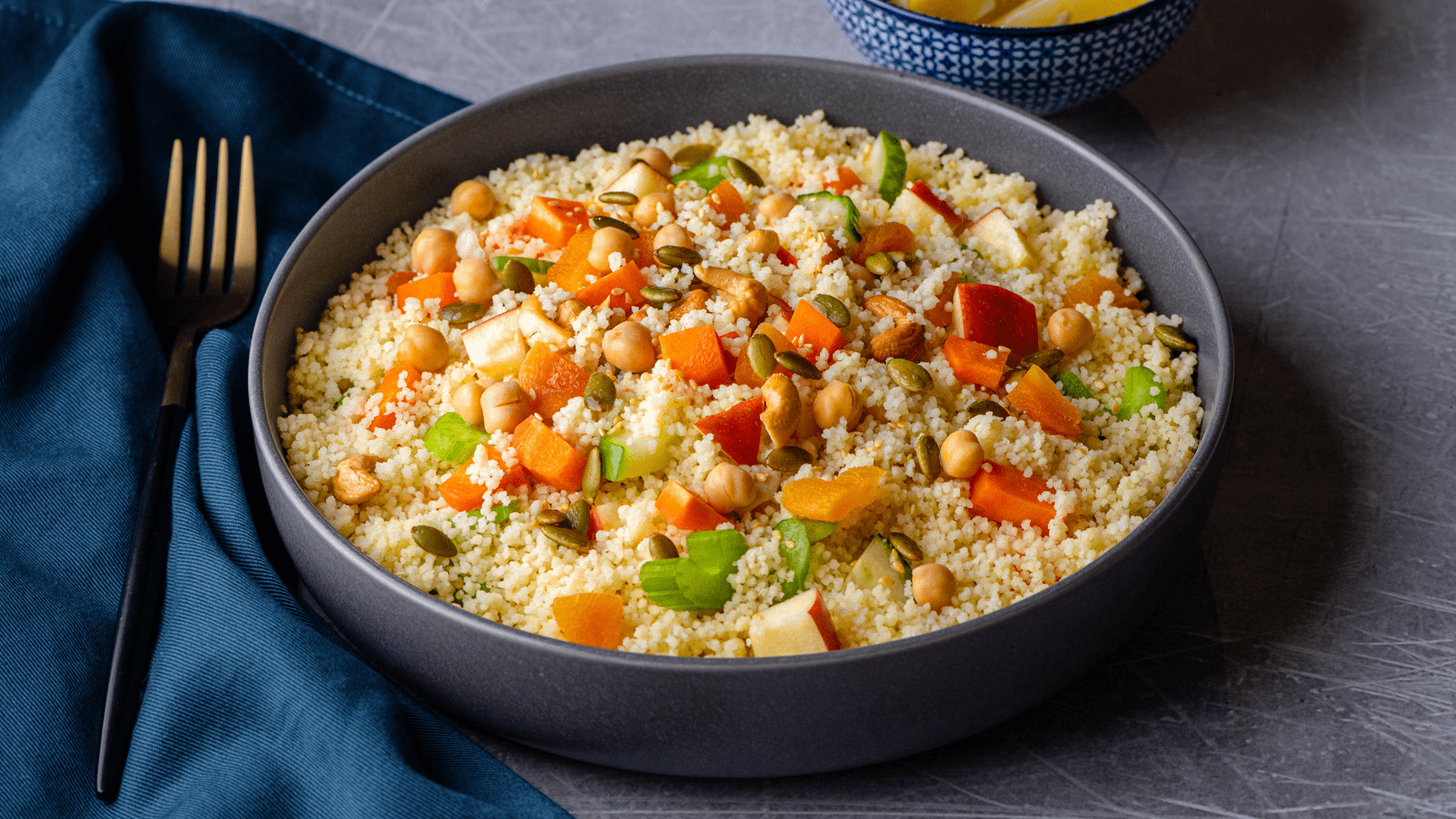 Pick a BASE
Use up FRUIT & VEG
Choose a PROTEIN
Add a MAGIC TOUCH
Flexipes are flexible recipes that are quick and easy to make with the food you already have.
This cous cous recipe is ideal to use up any of your leftover vegetables.
INGREDIENTS
Pick a Base
Use up your fruit & veg
Apple, Chick Peas, Cucumber, Carrots or any other leftover vegetables
Add an optional protein
Add a magic touch
Yogurt & Spices (cumin or turmeric or garlic powder)
Advice
Nutritional values may vary based on your choice of ingredients and serving size.
METHOD
Prepare 1 cup of couscous according to package directions; set aside.

Fry 1½ lbs of protein in a pan, when ready add 2 ‒ 3 cups of chopped vegetables and fruits and mix.

Fluff couscous with fork and combine the rest of the ingredients. Top with your magic touch.
Try adding toasted nuts, dried fruits, and lemon zest to bring your magic touch to another level. 
Flexipes are recipes that are quick & easy to make, and delicious to eat. Made from food you already have! Get more inspiration to reduce food waste with fun weekly challenges and recipes with our Fridge Night app. Read more on this via this link.